Sweet summertime is amongst us, and with sunny days, (and the occasional monsoon if you live in Florida) also comes one of the most patriotic holidays! 4th of July is a great time to throw some hotdogs on the grill, play cornhole with family and most importantly- honor our country!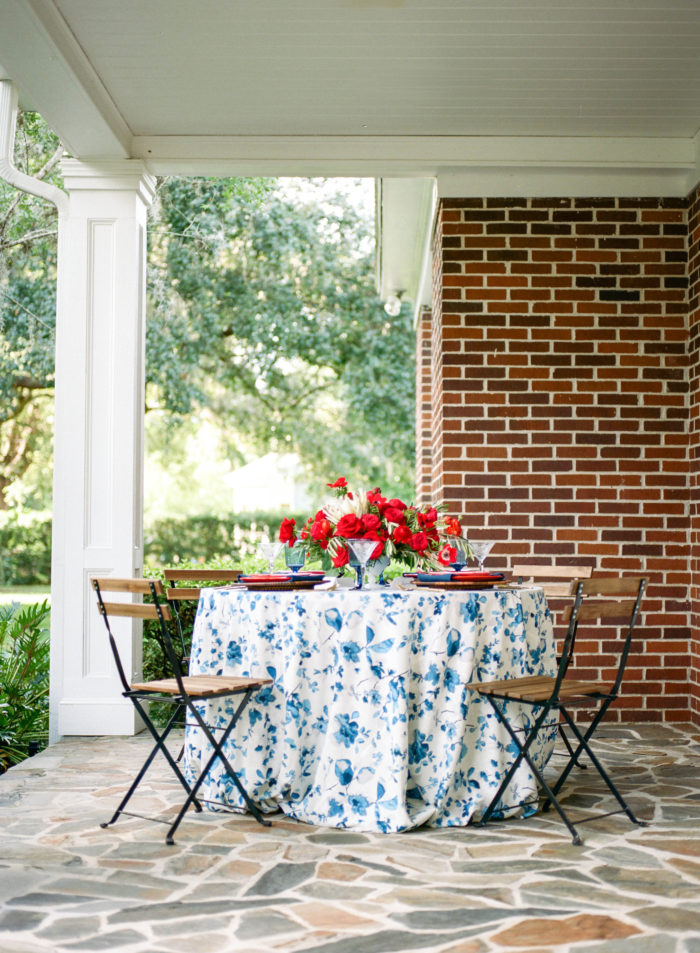 Whether you go all out for this holiday, or prefer to just lounge by the pool, we've got a few tips to help make your 4th of July party make a boom! These pictures are from our article a few years ago on Southern Living- we're so glad Jordan was there to capture them!
Incorporate red, white and blue foods!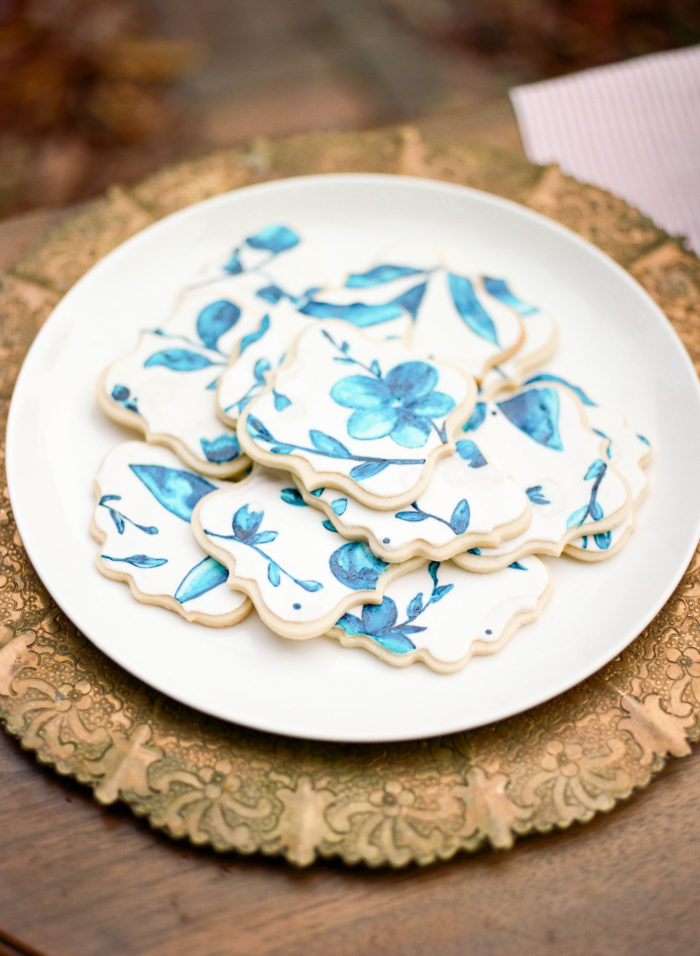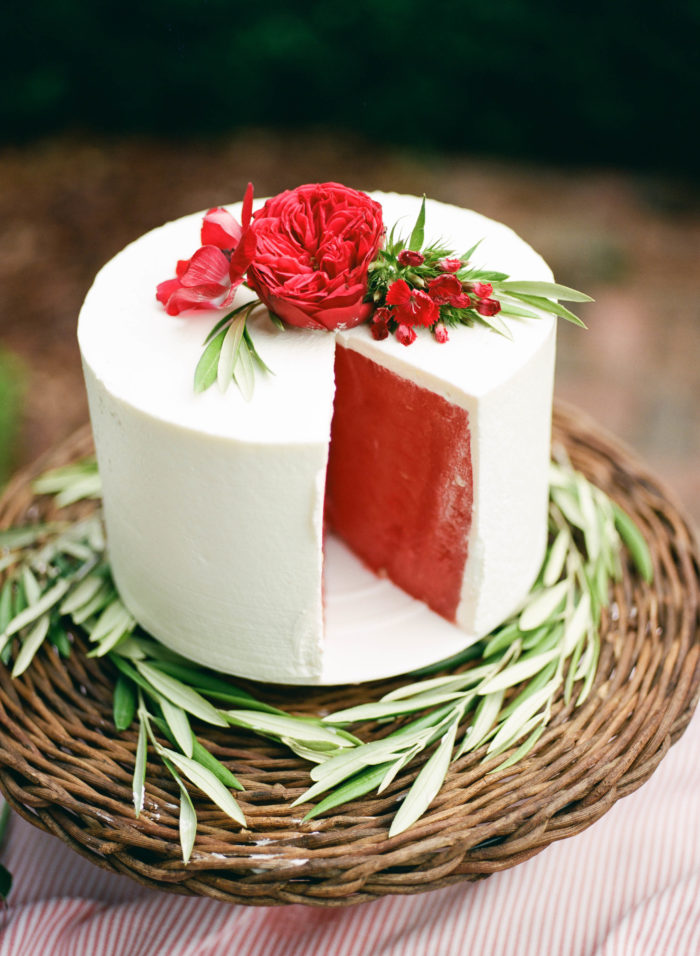 Most people think of stars and stripes when decorating for the 4th, but you don't have to limit yourself there! Jaime Cakes made these two desserts shine. Using fruit and other foods that complement the red, white and blue theme is a great option. Sliced watermelon, strawberries with whipped cream, or even blue raspberry popsicles are all fun ways to make your menu sweet and patriotic! 
Use a Bar Cart
The bar cart is a trend that we stand behind 100%! Having a bar cart or something similar to display drinks on not only makes the atmosphere more inviting, but also allows guests to make their own drinks at their leisure.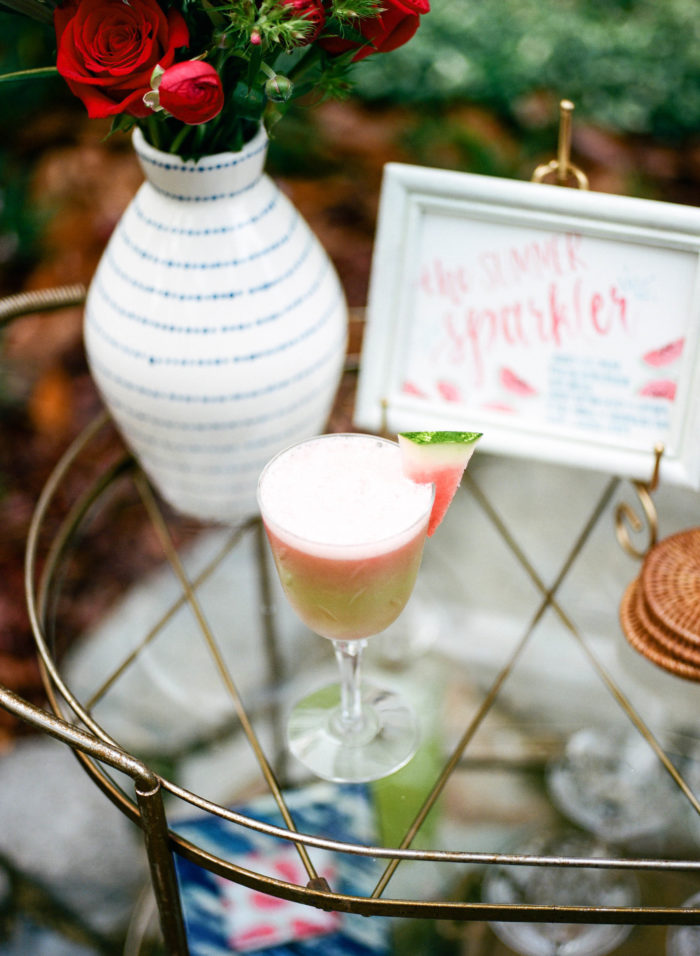 Create themed centerpieces
Just like any other party, centerpieces can go a long way when it comes to decor! If you're looking for inspiration at your local Publix or grocery store, sticking to one color will help! Play around with different blooms to create a centerpiece that'll make a lasting impression. Those anemones were the perfect little firecracker! 🙂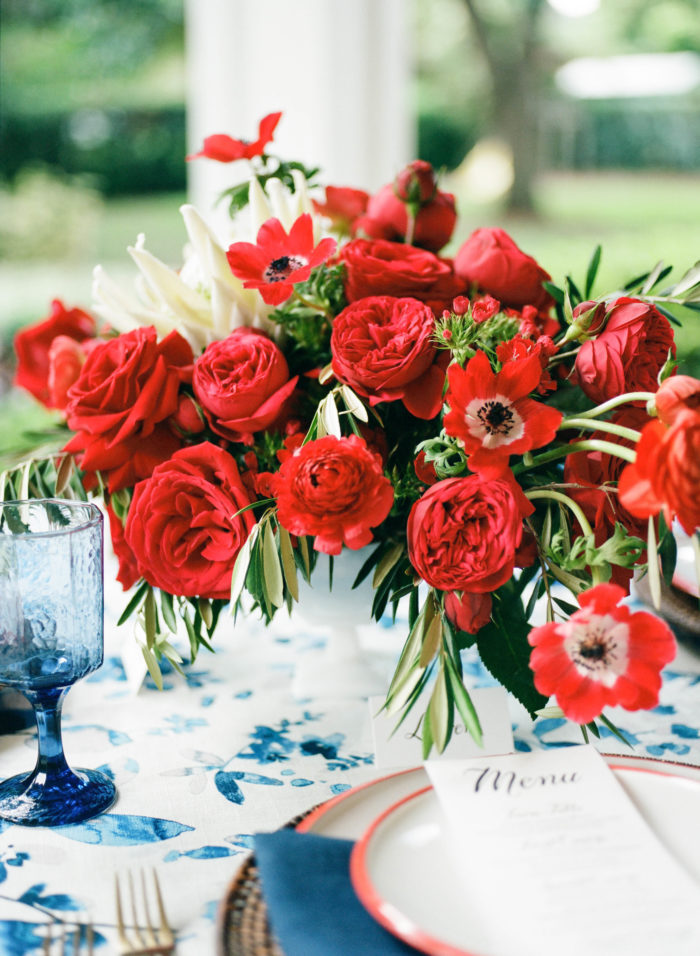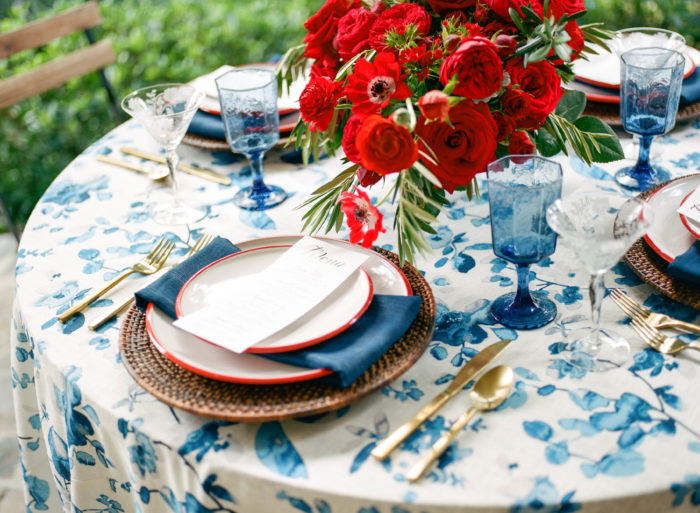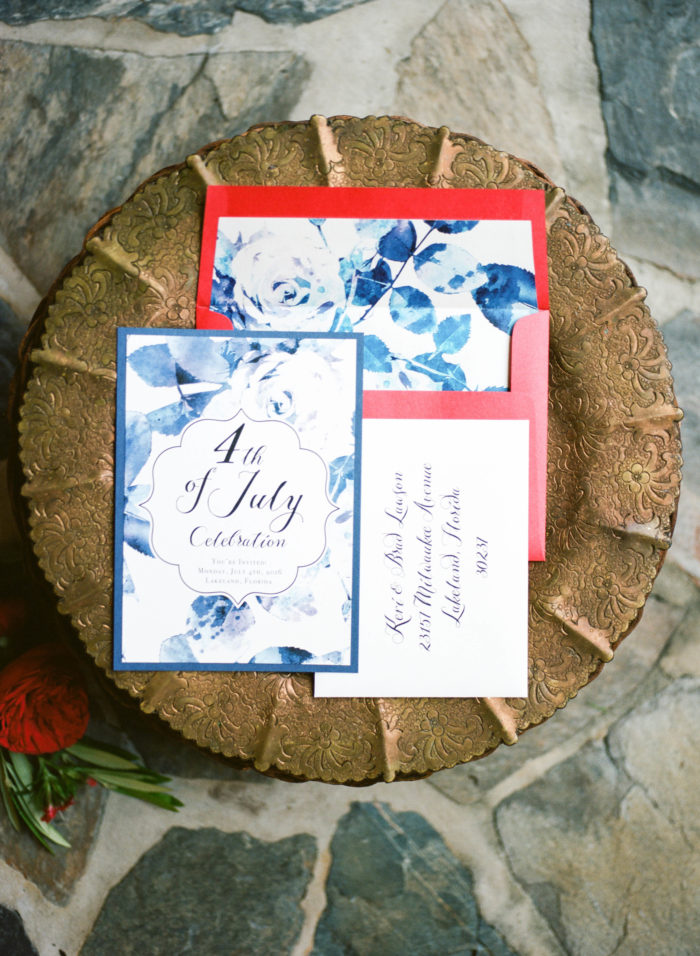 Keep it casual
The best kind of parties are those that guests feel they can really kick back and have a good time! Don't be afraid to use elements that give off a relaxed, summertime feel. Patio furniture or even lawn chairs create a laid back atmosphere for friends and family.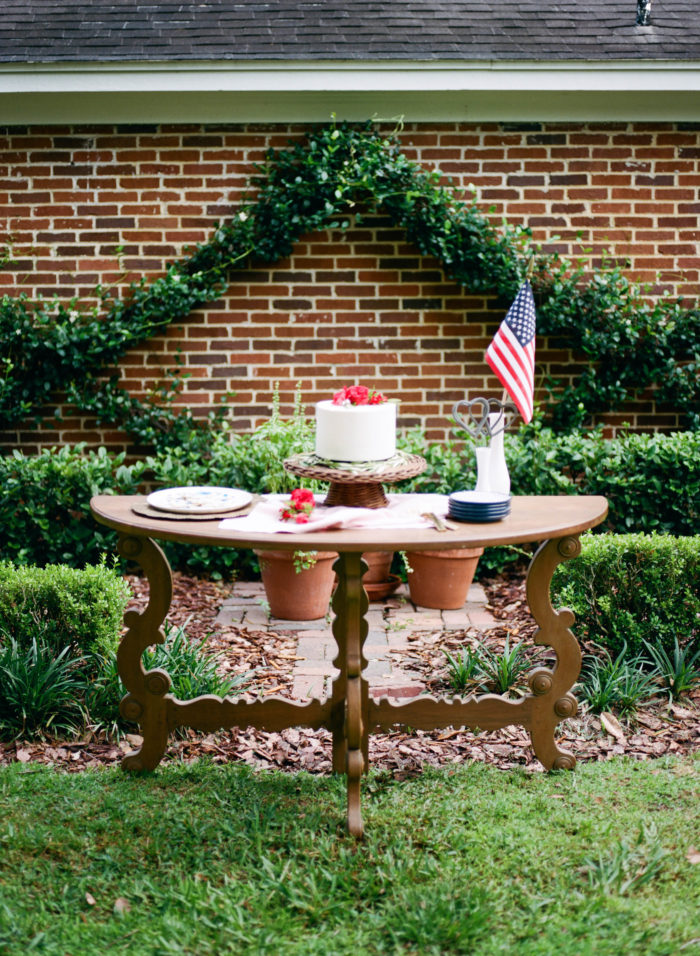 Break out the sparklers
It's not the 4th of July without fireworks! Your party doesn't need an extravagant firework show with a grand finale to shine, though. Sparklers are a fun way to light up the night when the sun goes down. They're cheap, relatively tame, and don't require a ton of clean up!