We're thrilled to get to share Eva + Matt's Indianapolis wedding day with you over on Every Last Detail today! Their love story began in the most unusual of ways. Take a peek at the feature NY Times wrote on them to learn more about them… and their Vespa. Image is Found did an amazing job capturing all of the candid emotions and tiny details of the day, and were a blast to work alongside.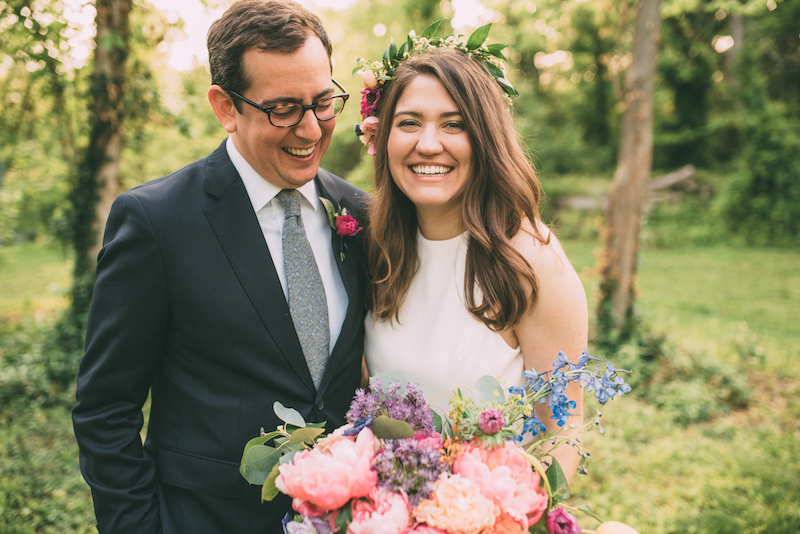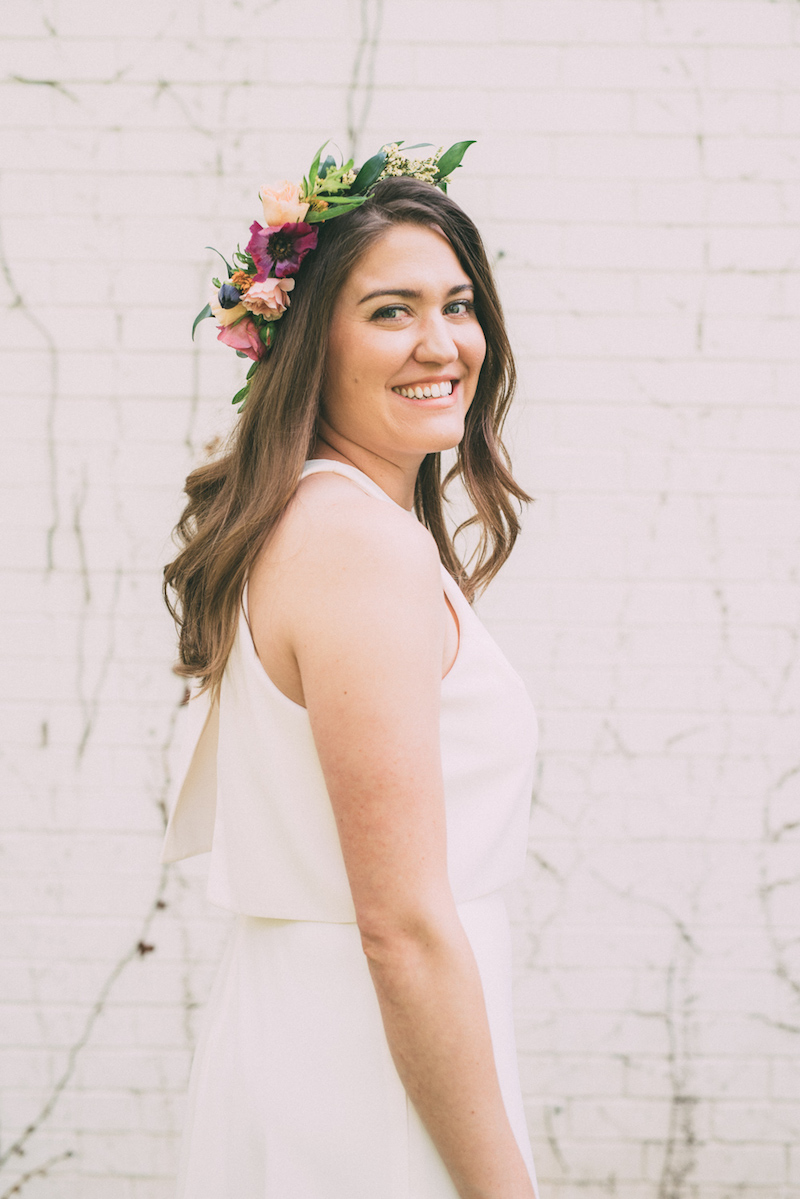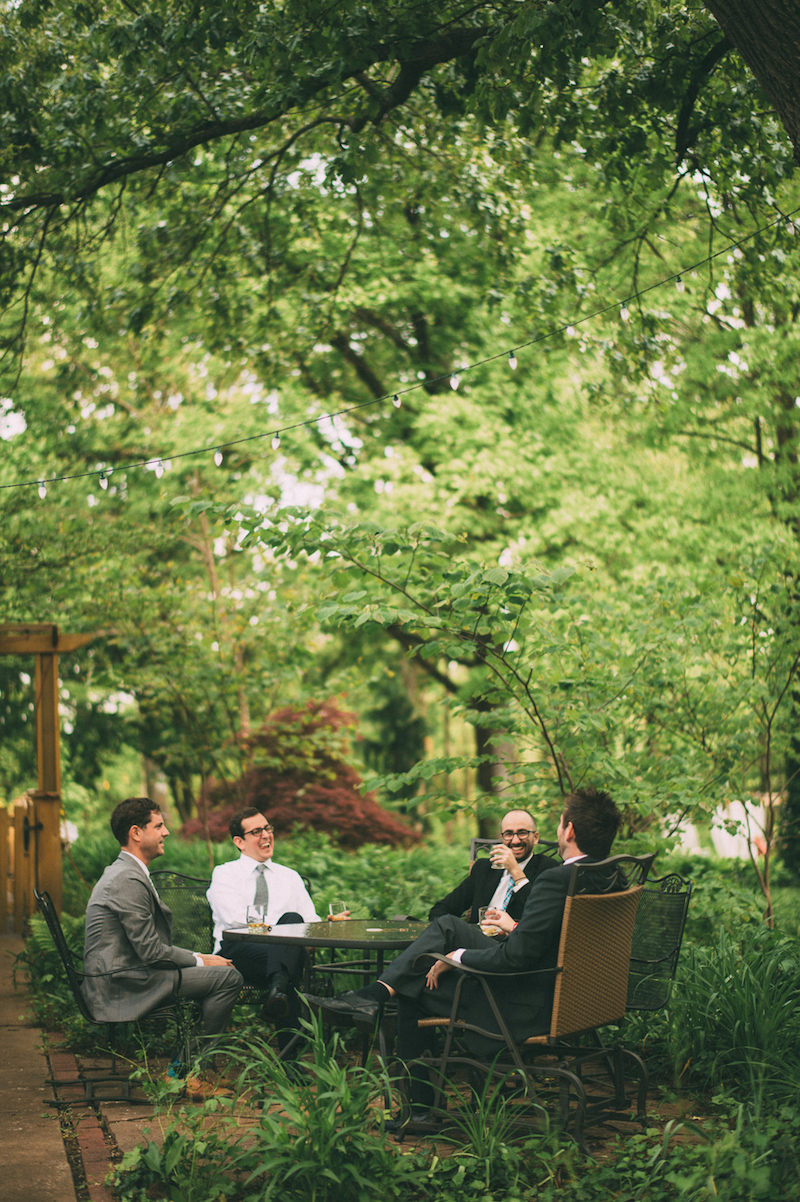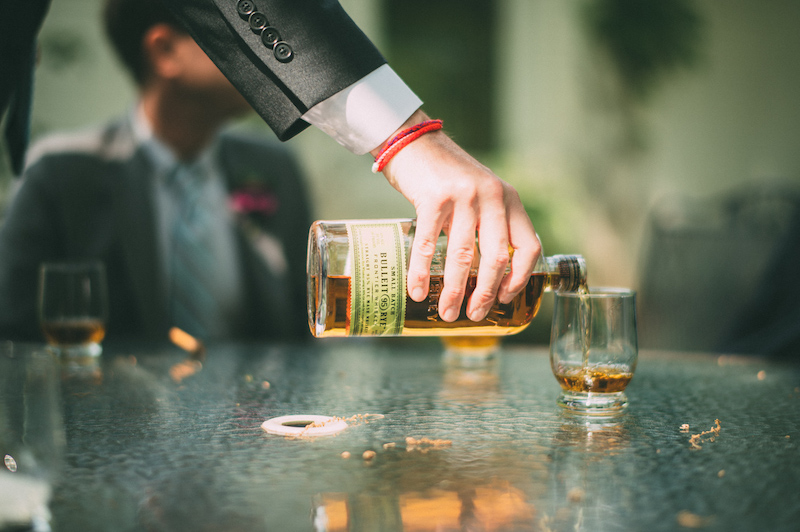 Eva & Matt's guests traveled from all over the world to attend, and their bridal party was the same way. It was so fun to see everyone connect (some for the first time!). We loved how the bridesmaid's mismatched dresses turned out- and those flower crowns were a blast to create!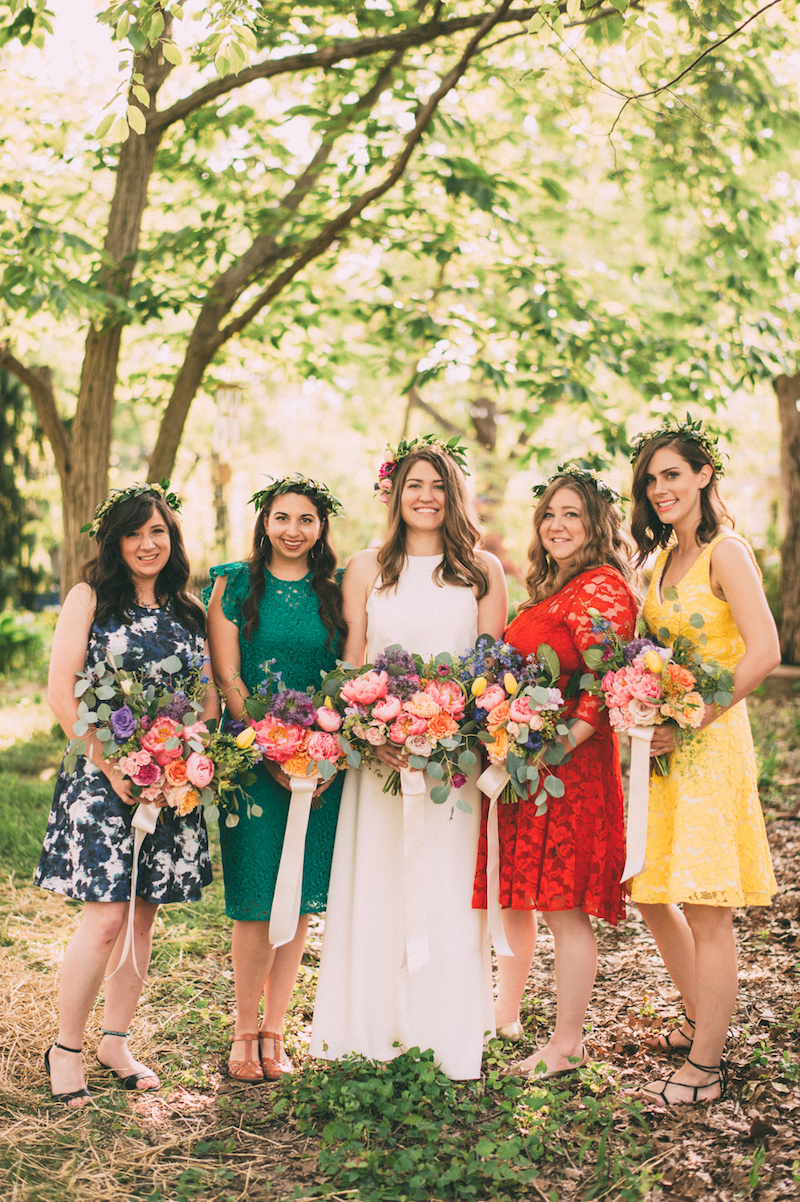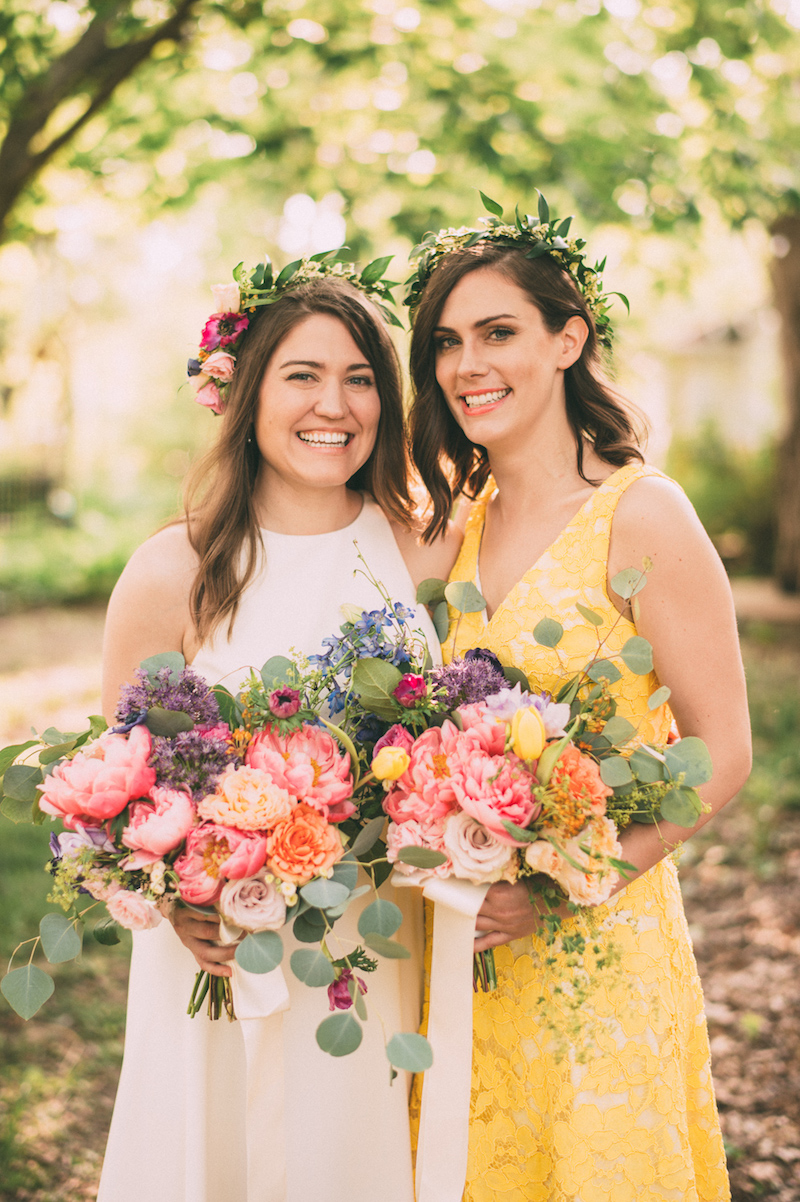 In designing their wedding day, we wanted to pay homage to where they met in the vibrant country of India, and weave in all of the details that we could. We loved how all of the bright, rich colors played together to create a gorgeous, festive atmosphere. Eva's parents yard in Indianapolis had recently felled several Ash trees, and they served as a perfect setting for their wedding ceremony. The entire property was their labor of love to Eva + Matt, and it was positively stunning that day!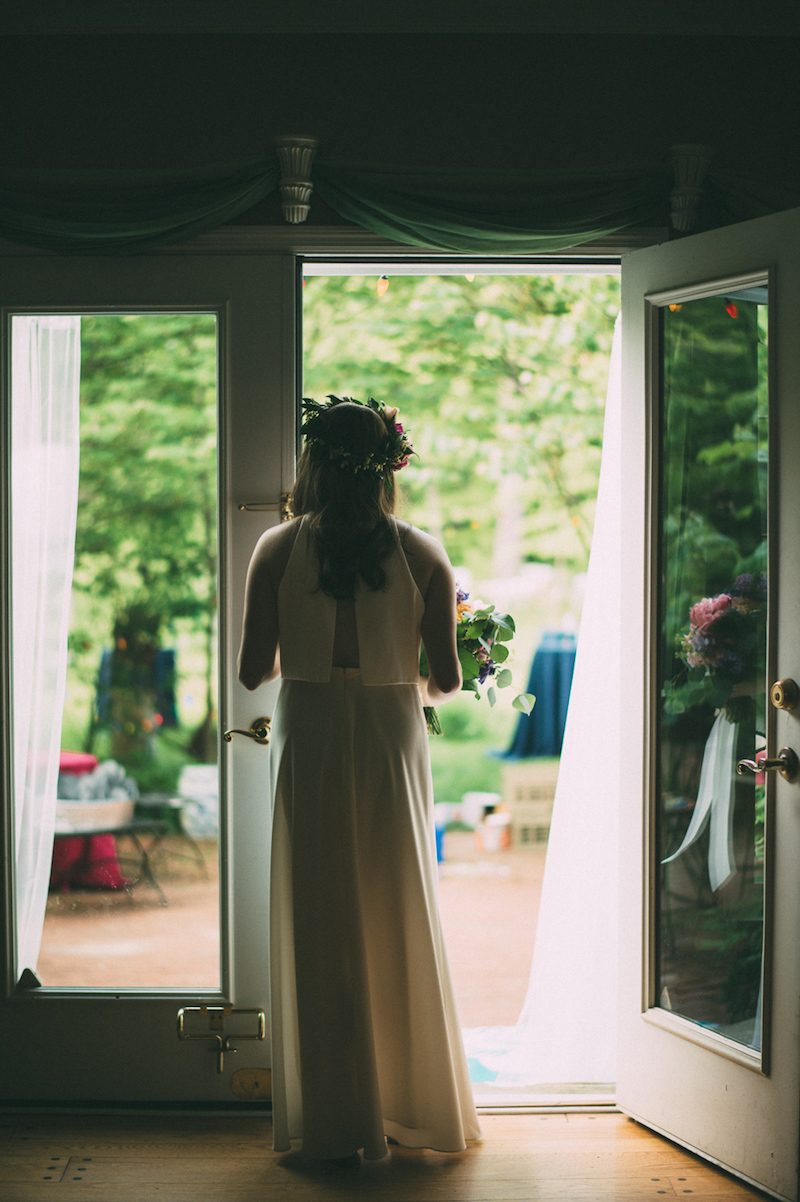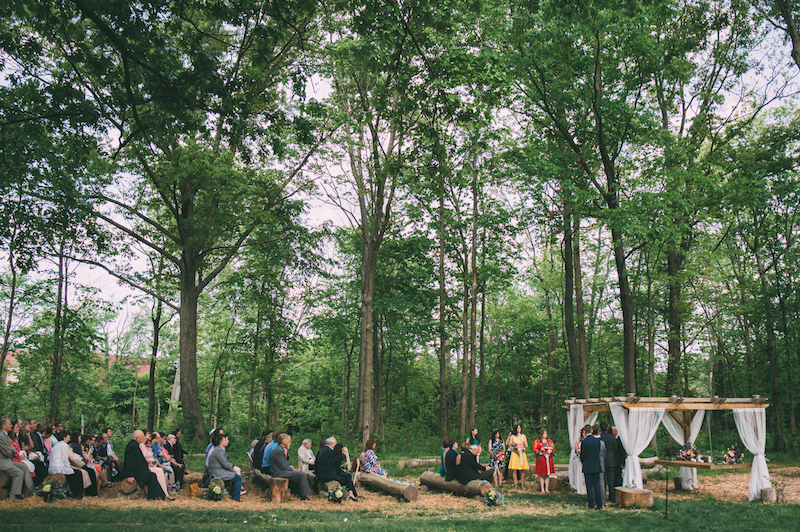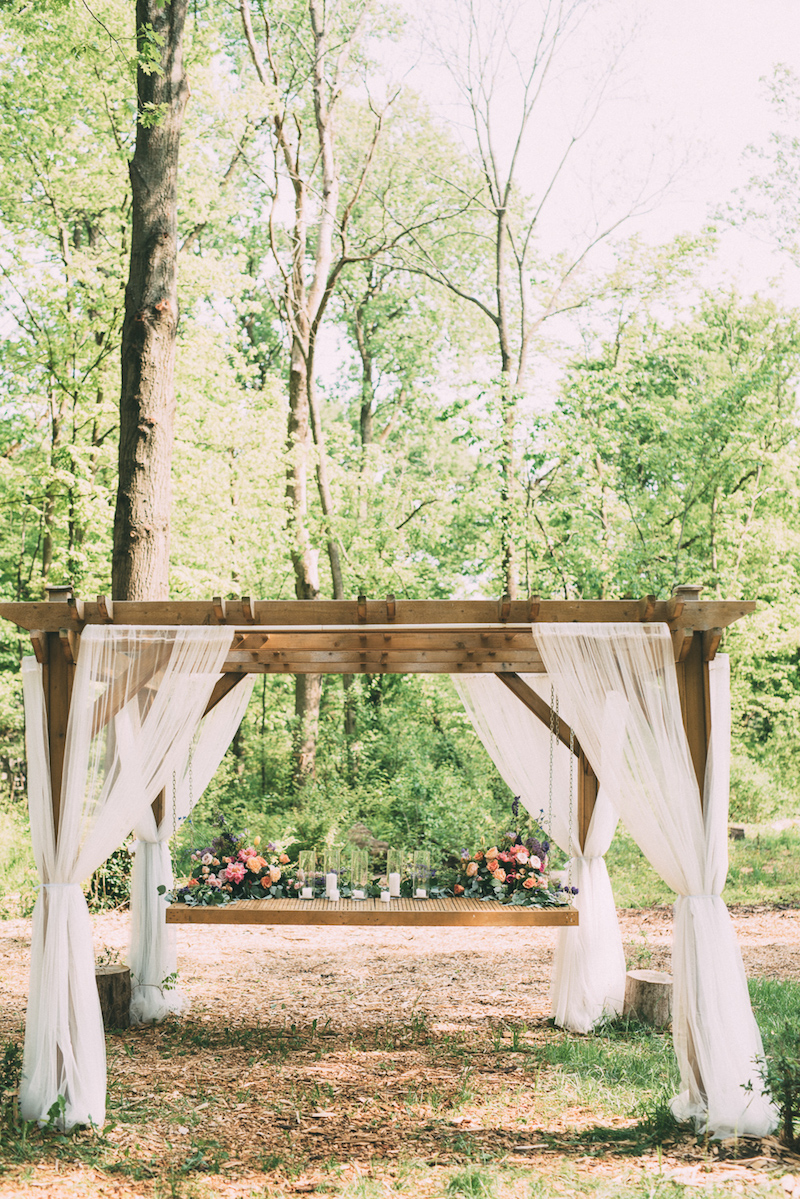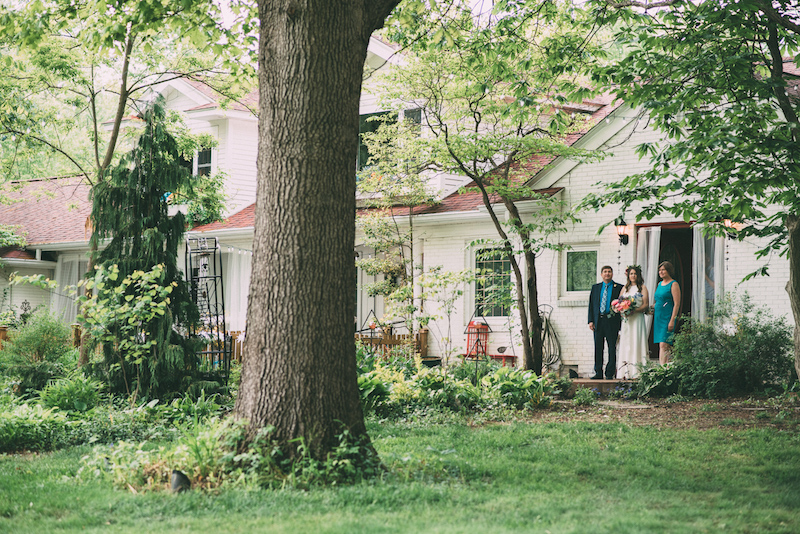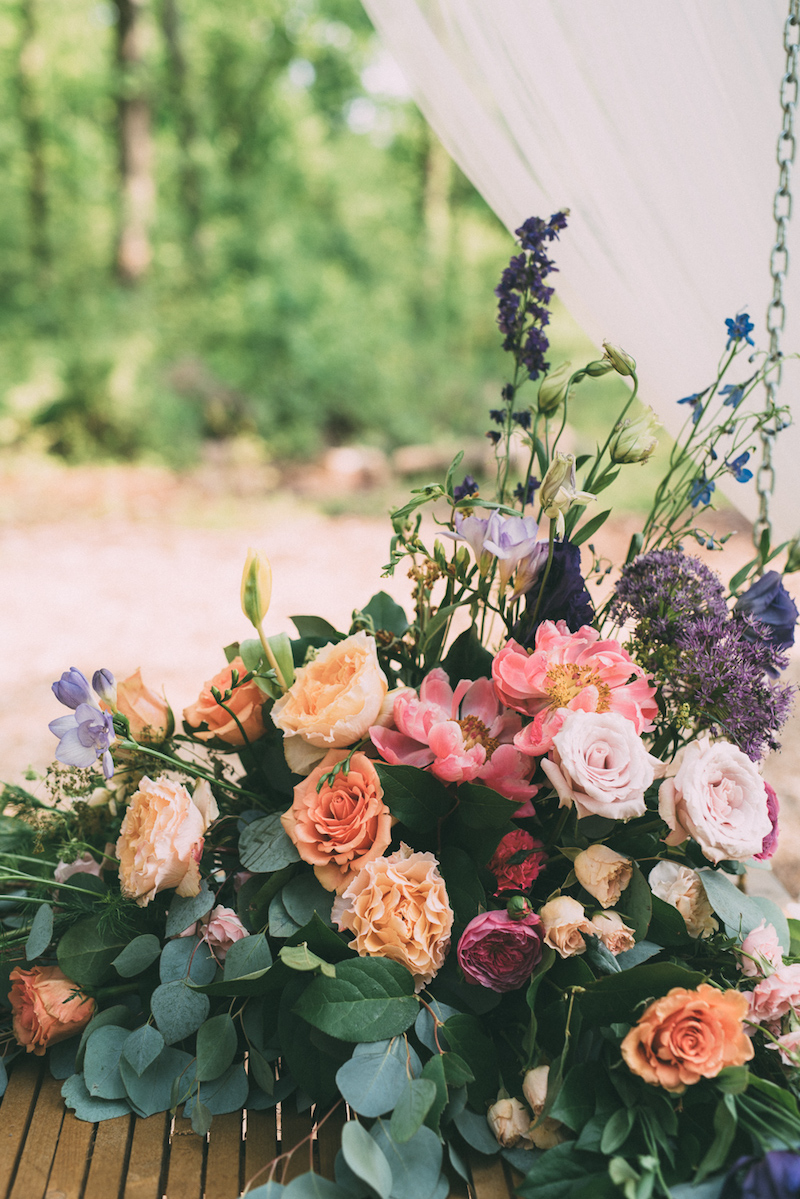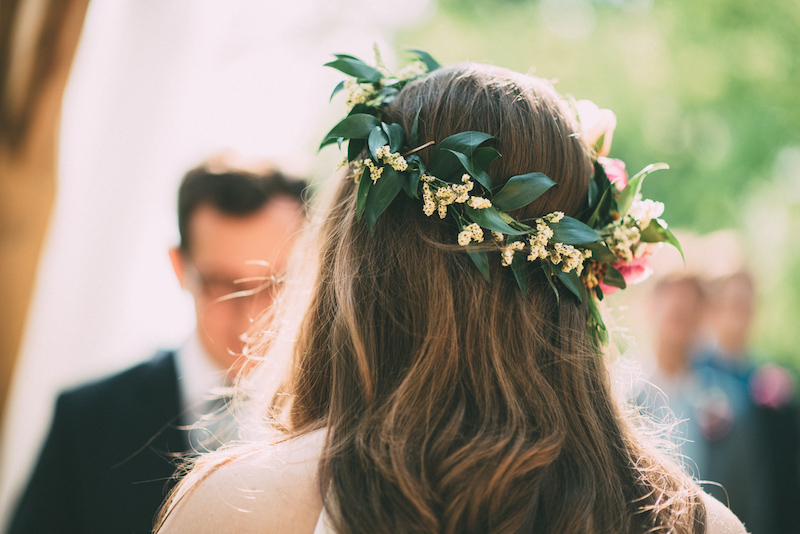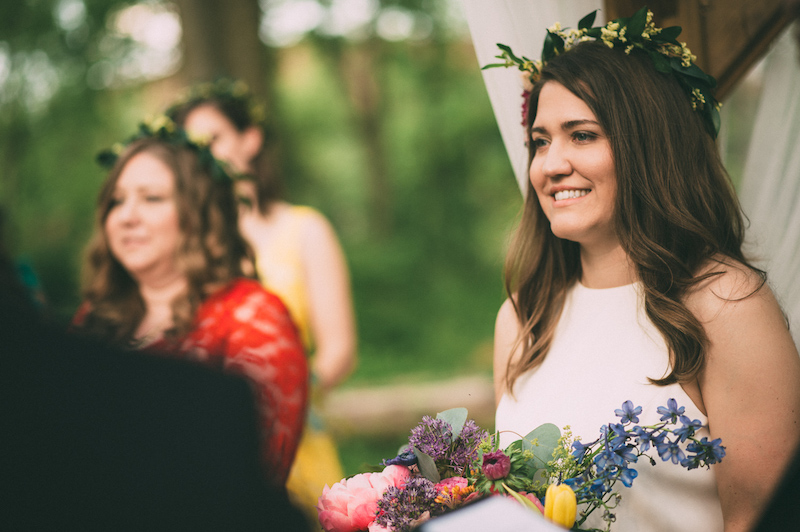 Cocktail hour, in the backyard, featured authentic Indian food which was a fun introduction for their guests. Matt even crafted his own beer- and you have to check out the labels!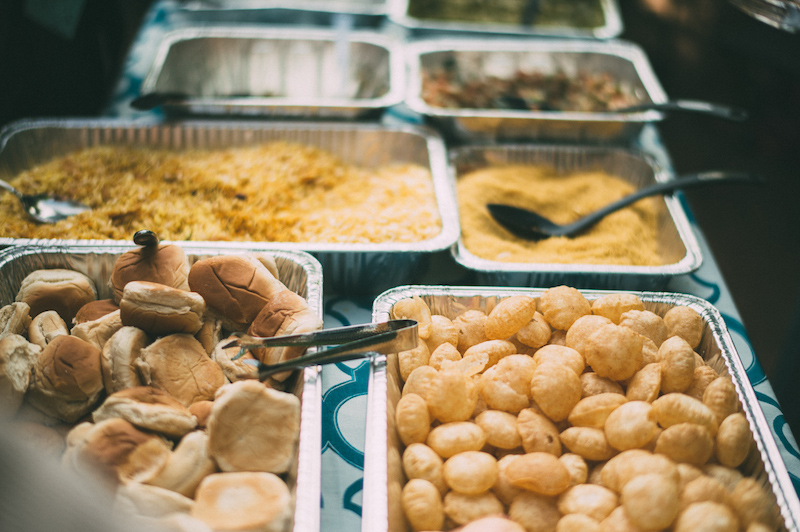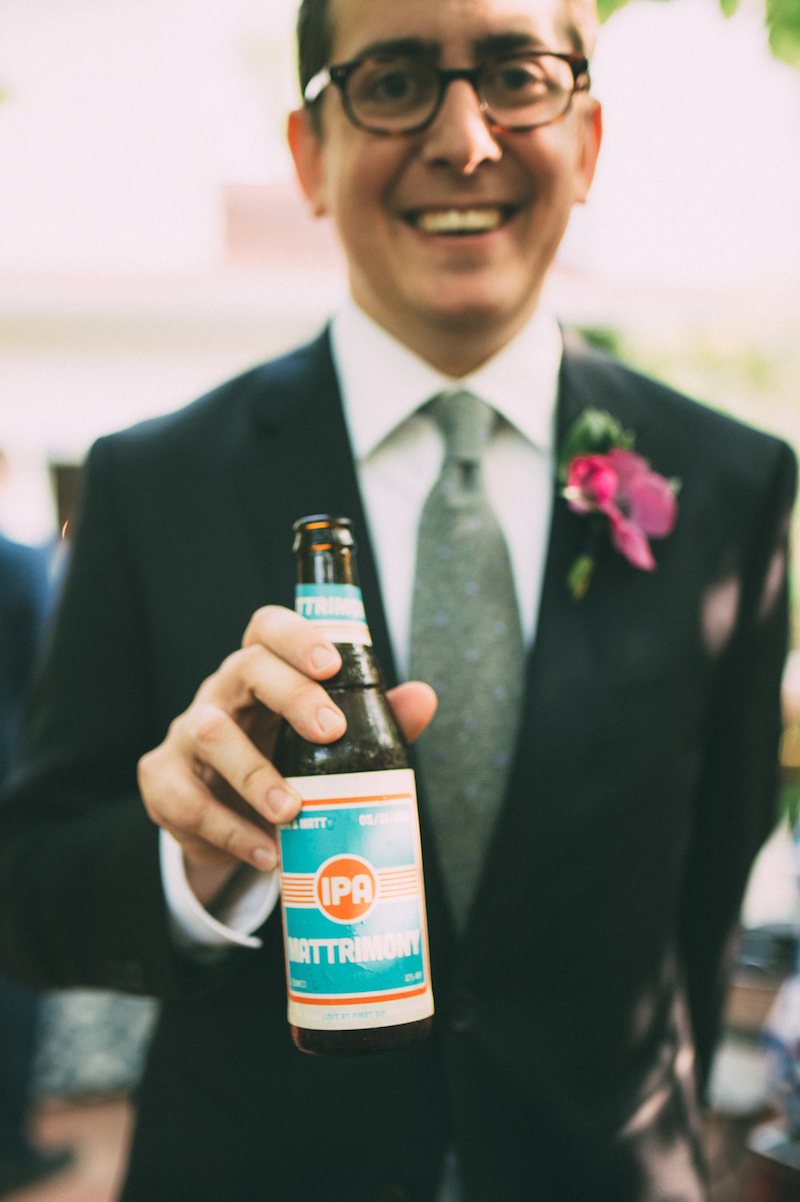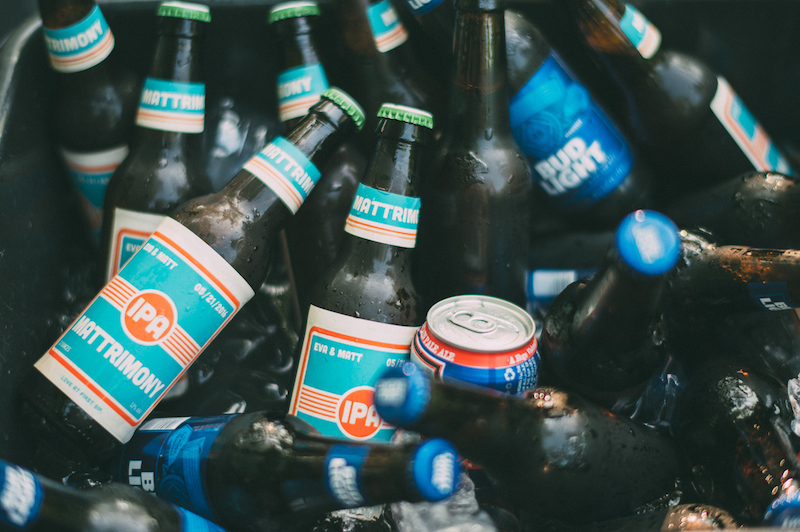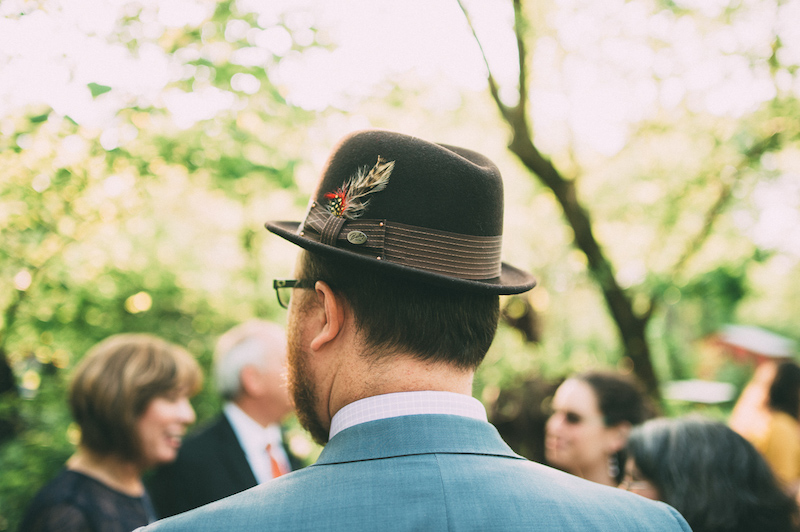 The evening reception was held under a white tent in the front yard. The escort display was a hanging ombre macrame tapestry, and we loved how the market lights gave a nod to the tent decor.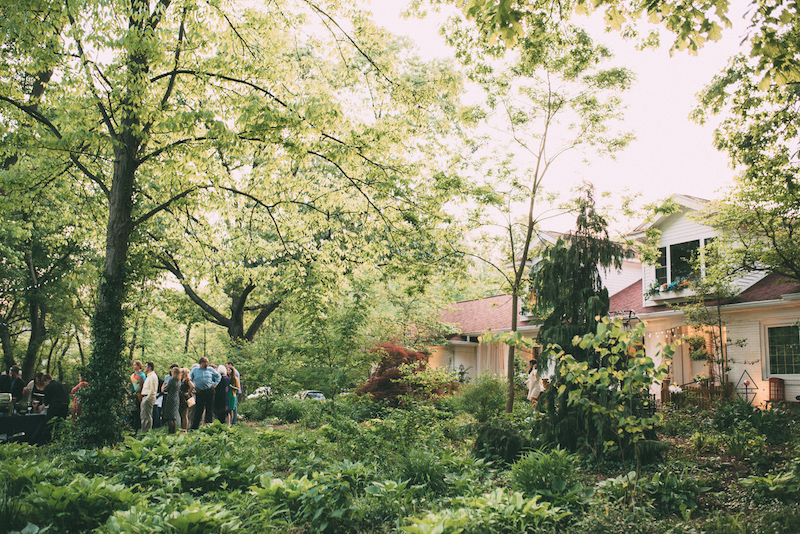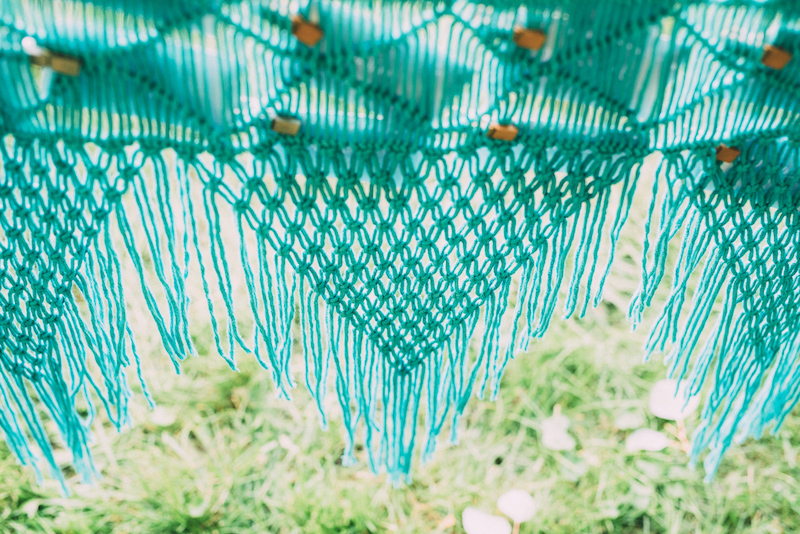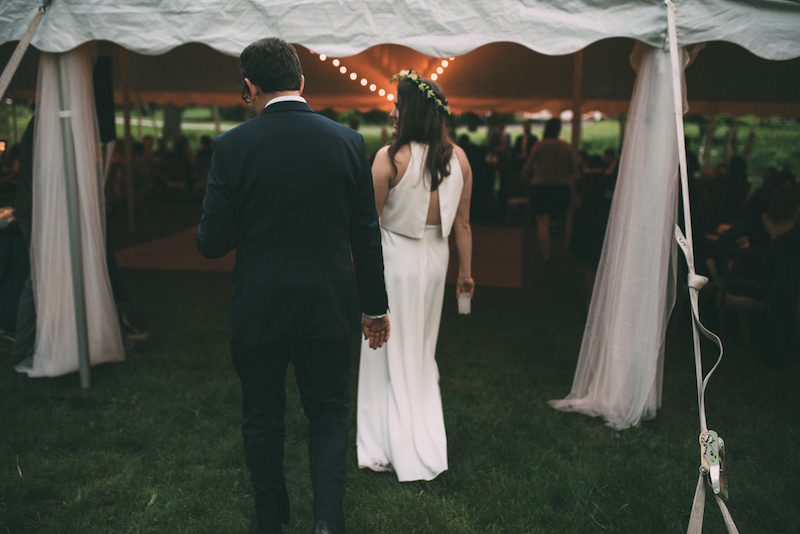 We brought in several decor items from Violet Vintage to create the eclectic, bold look. The entire evening was filled with loads of laughter and rich conversation. And did you spot their "getaway" car over on ELD? That was crafted by Eva's mom!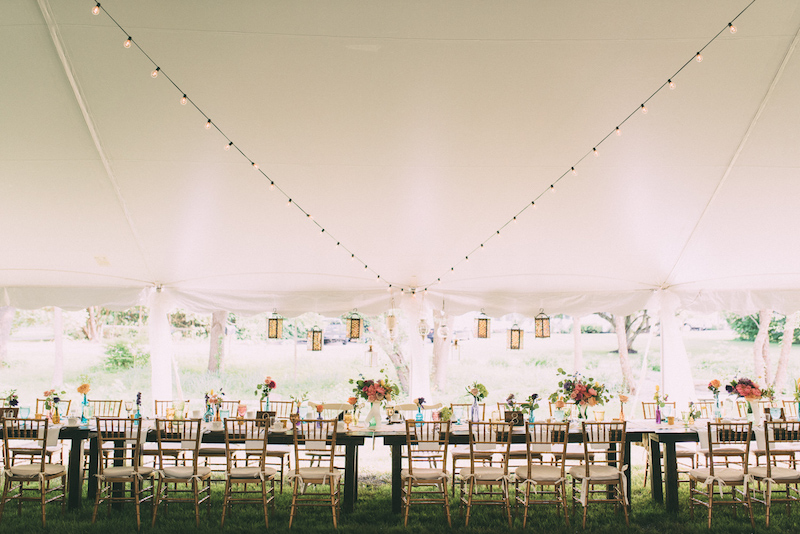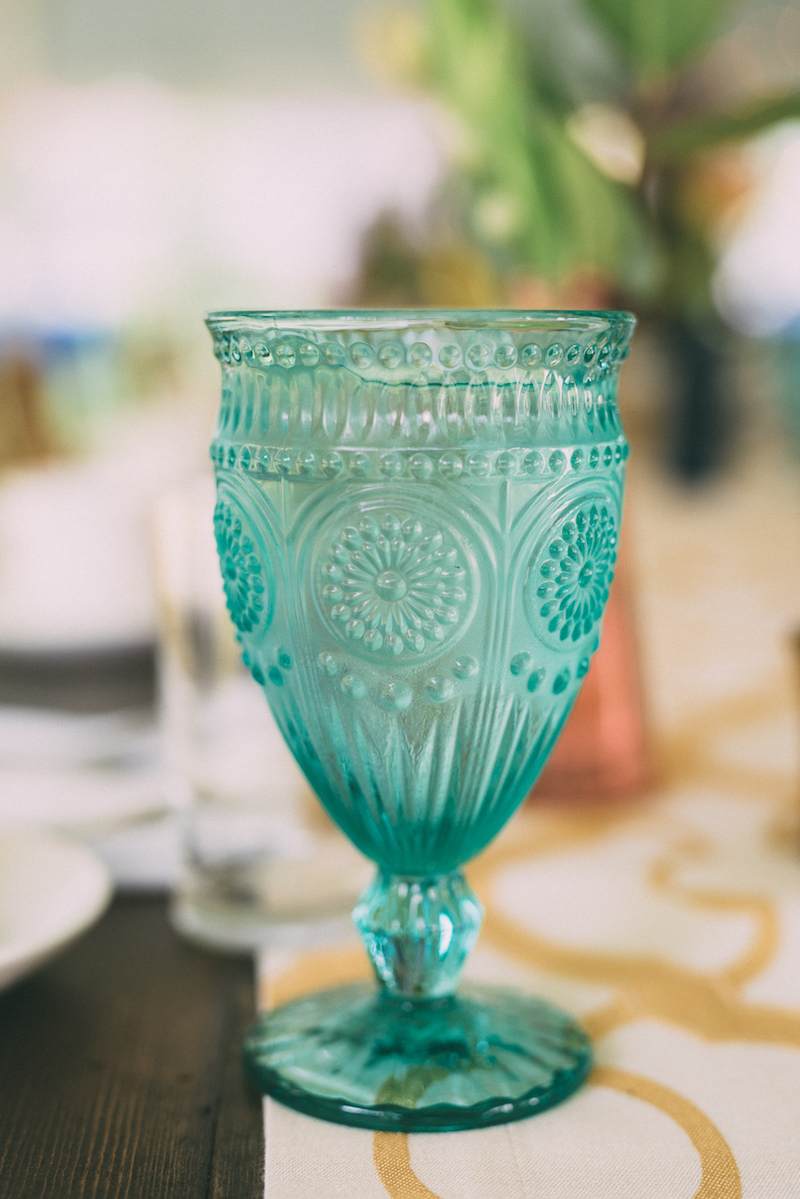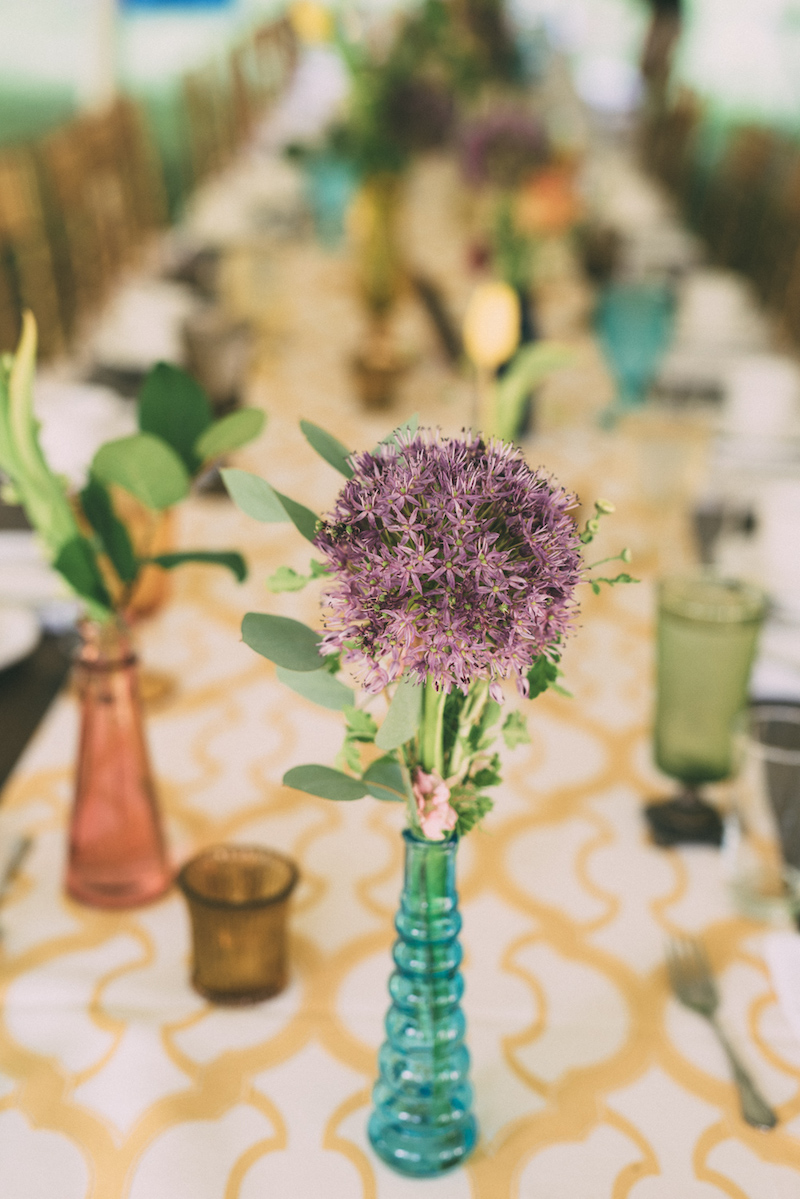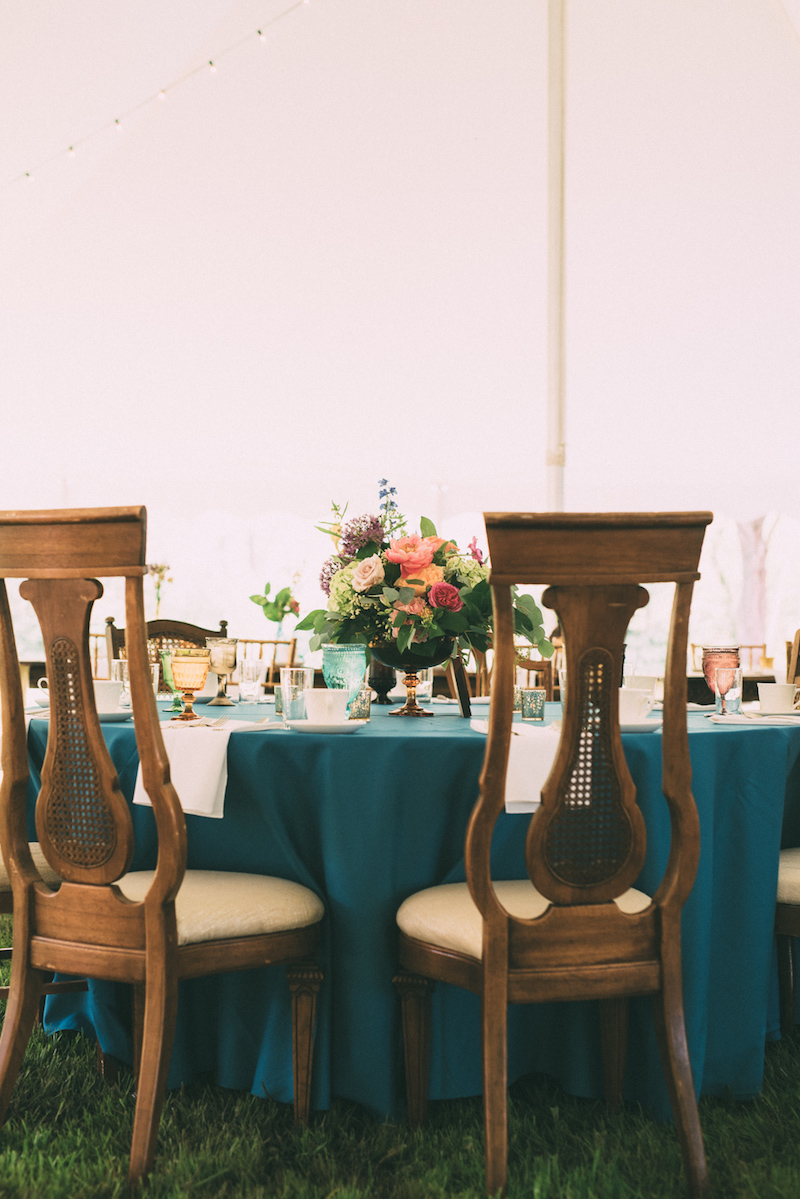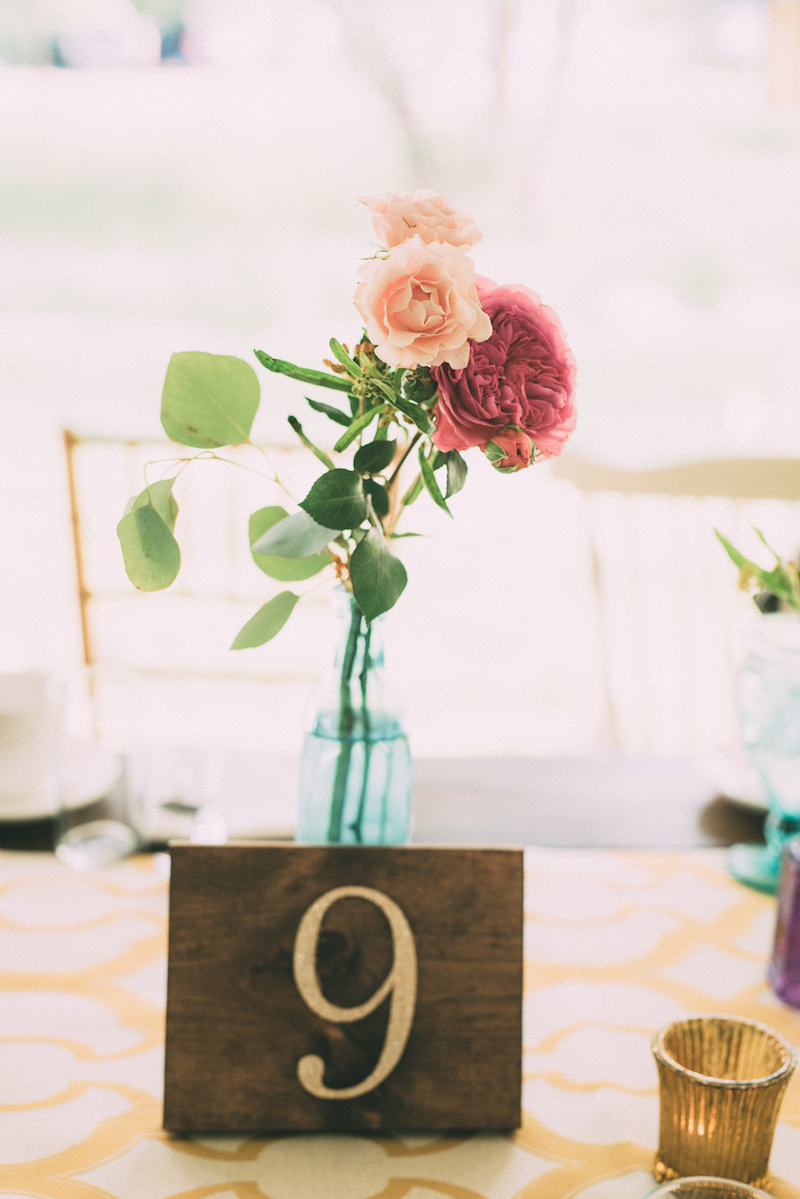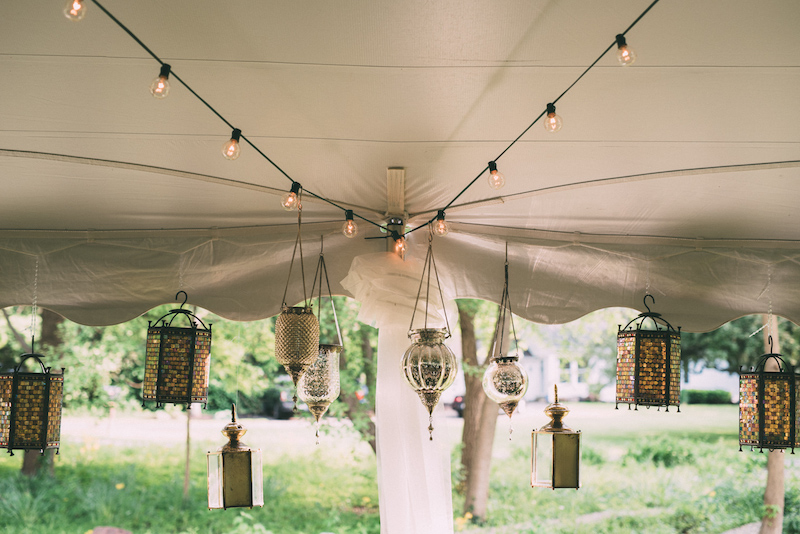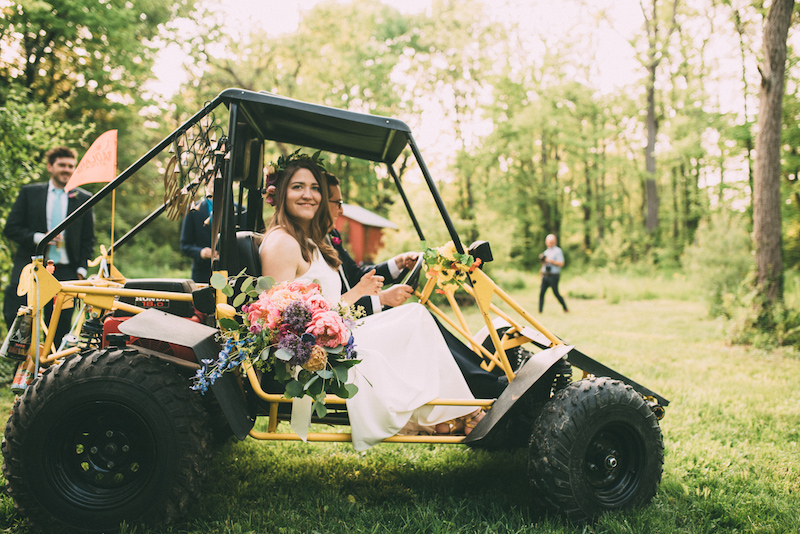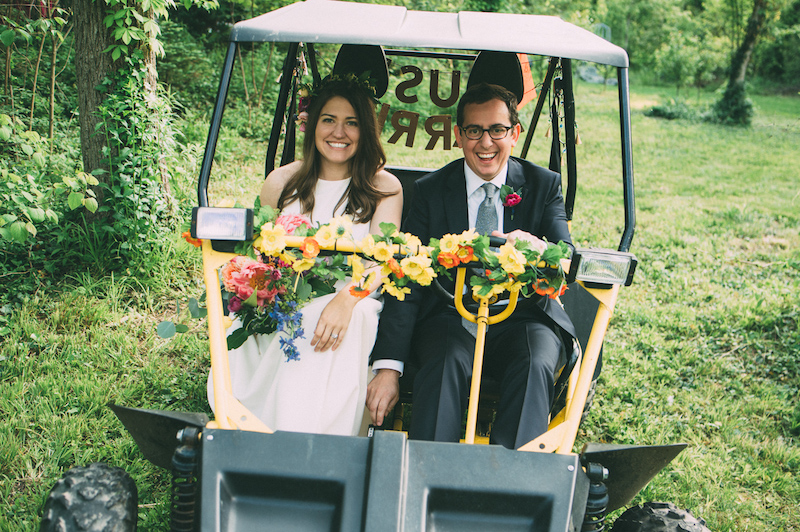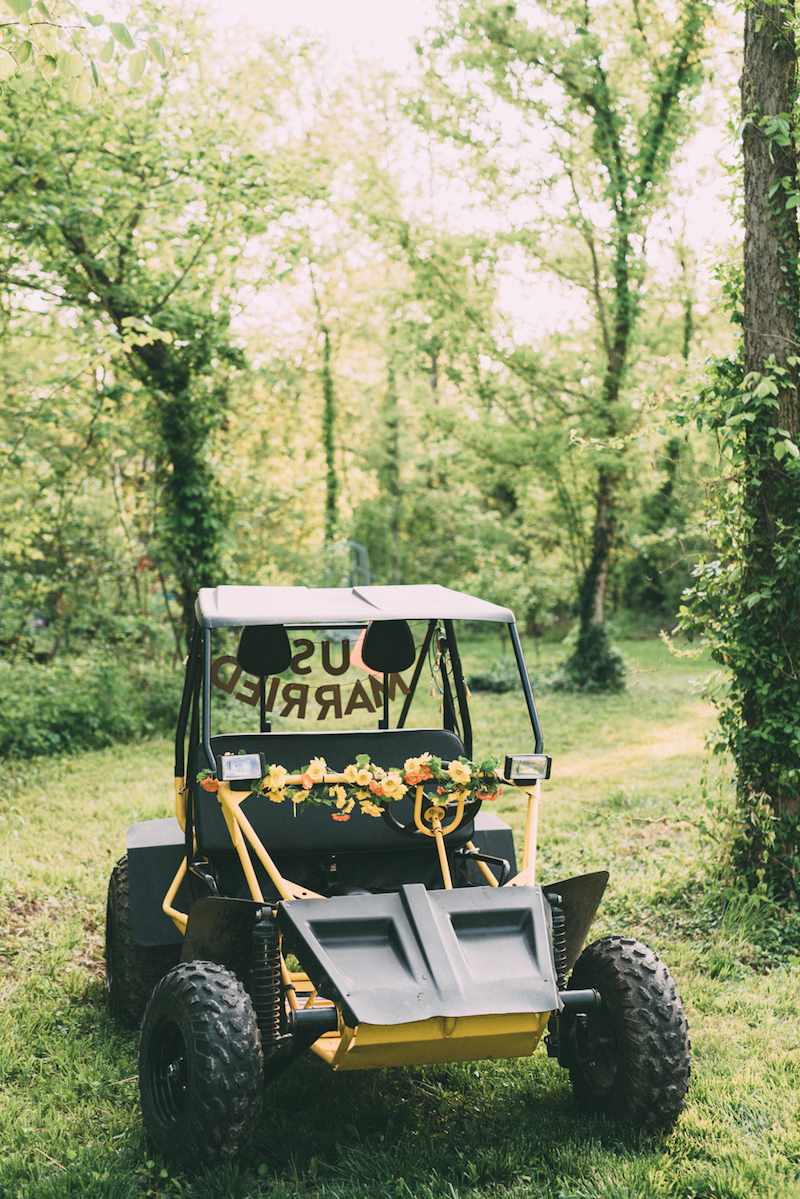 Oh and this yummy cake from Milk Bar was brought in from New York! Doesn't it look so tasty?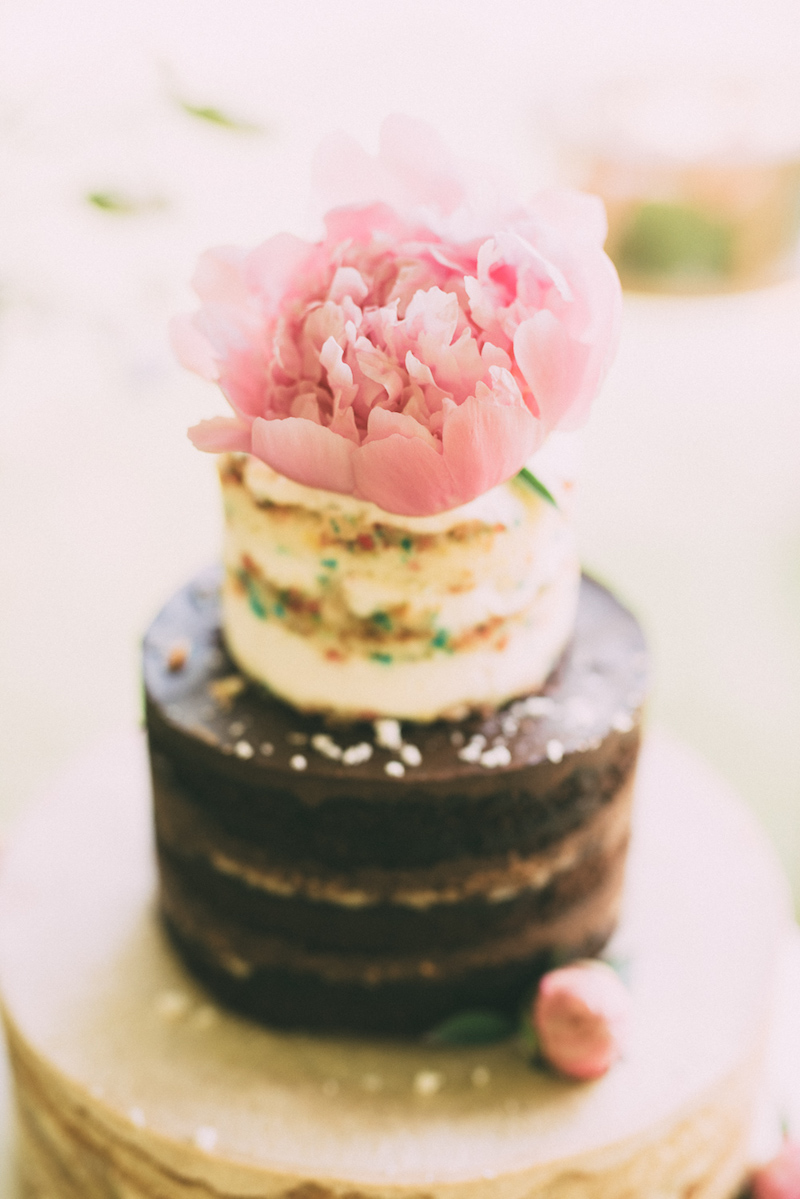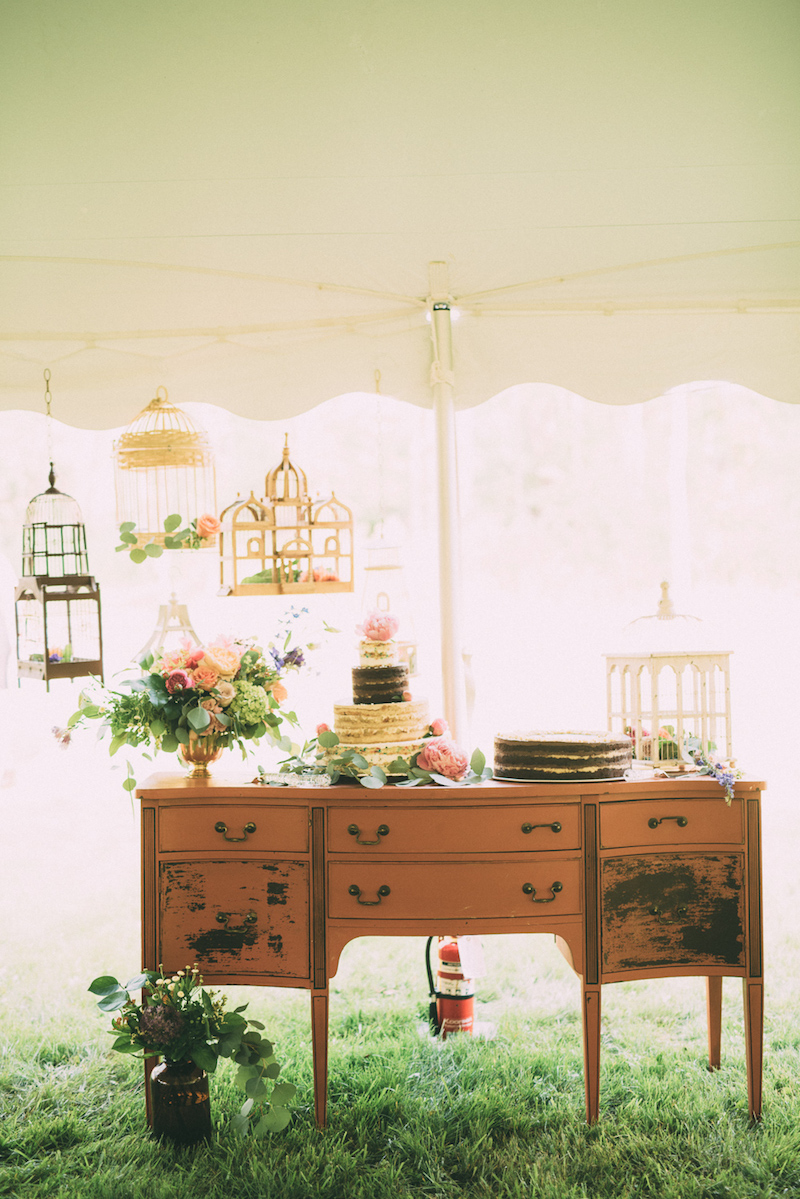 Be sure to hop over to ELD to hear a bit more about their day! Many thanks to all of the vendors involved (see below).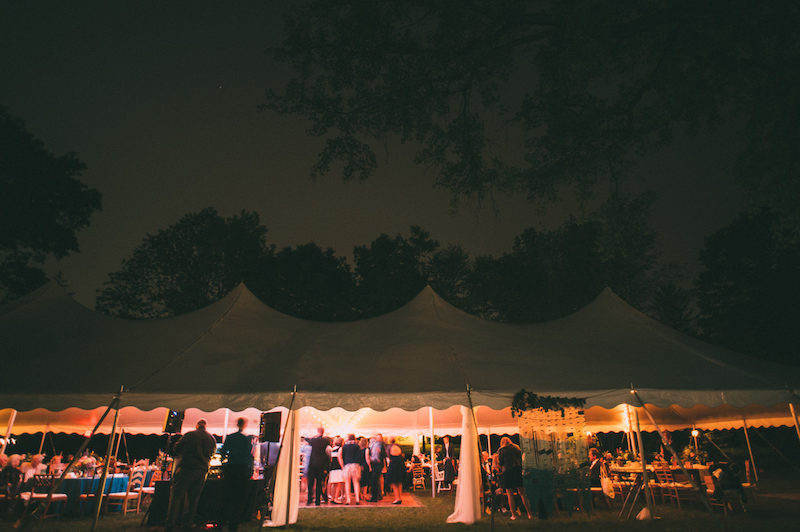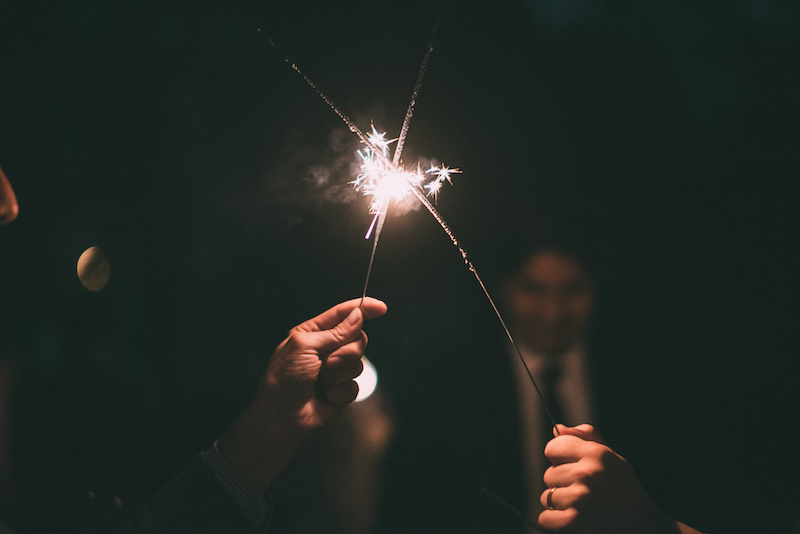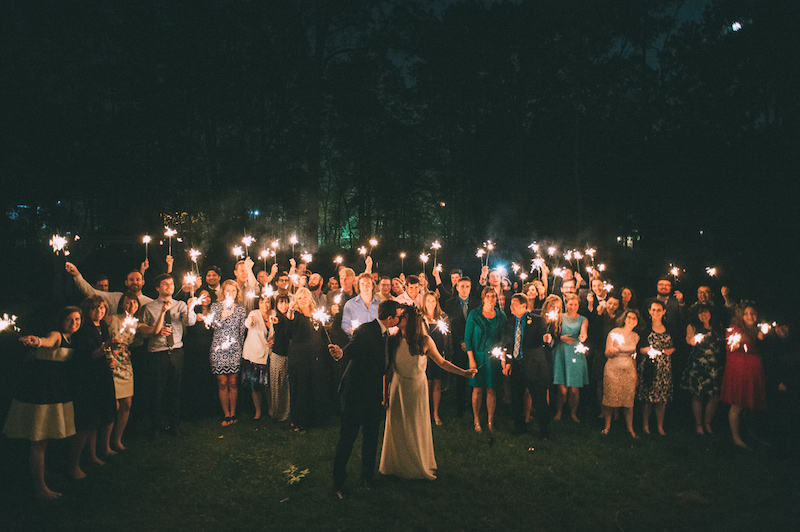 Save
Save