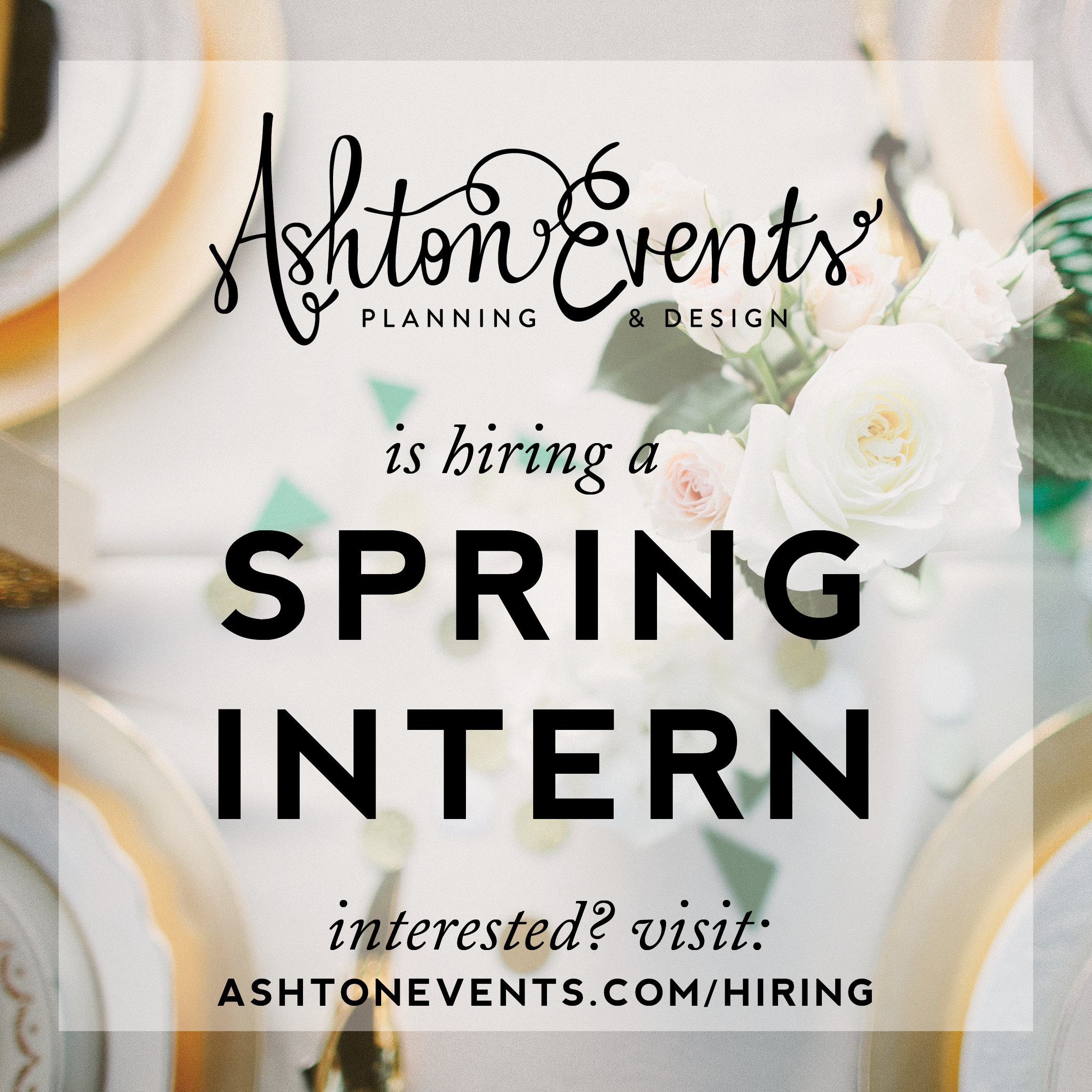 Hello again!
With the busy holiday season ahead, we decided to reveal our very own Ashton Events gift: we are looking for a top-notch spring intern! This position will have the opportunity to gain hands-on experience in the wonderful (wacky) world of event planning & design. The time commitment we are hoping for is 5-7 hours during the week, plus event days (mainly Saturdays!). The internship will run for the Spring semester, with the possibility of returning in the fall of 2015! The position is paid and those details will be discussed with qualified candidates. We're also happy to work with you if college credit is needed. Please note that you must be available to work out of our downtown Lakeland office.
Qualifications:
         •      cheerful & upbeat
         •      organized & detail-oriented
         •      passionate about design and/or event industry
         •      socia media guru
         •      fluent in Adobe Creative Suite
         •      fluent in Microsoft Office
         •      naturally creative and innovative
         •      decisive & a problem solver
         •      has a strong knack for crafting
         •      available for event days, specifically during March and April
         •      has access to a Mac laptop
Responsibilities:
         ▪      Update website galleries & social media accounts
         ▪      Format event photos and upload to the web
         ▪      Source materials for events in person and online
         ▪      Craft decorations and paper goods for events
         ▪      Assist at events on the weekends
         ▪      Creating awesome playlists for crafting sessions (for serious)
To apply, create a Pinterest board (your 20 best pins!) that explains why you would be a superb fit for Ashton Events. Send a link to the board (creativity & ingenuity are enthusiastically encouraged!) as well as a short resume, to hello@ashtonevents.com.
The application deadline is next Monday, December 1st.

We'll be in touch with the applicants that seem like the right fit within the next two weeks.

We can't wait to meet you!

Laura, Sarahi & Anna Marie