You're engaged, you're ready to get the wedding planning started, and it's time to pick your bridesmaids and groomsmen. This really is such a fun part of the engagement process! You get to ask the people you love most to stand by your side on this amazing day. But let's be real, it can be a daunting task narrowing down who to choose. Have no fear, we've got some tips to help make the process as easy and stress-free as possible!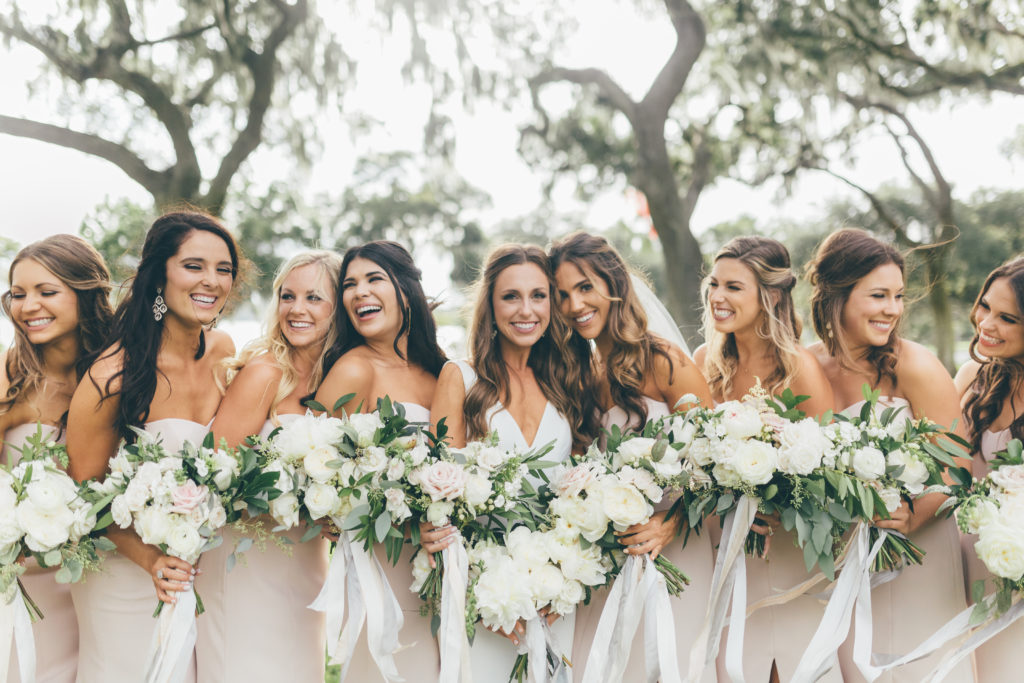 Obviously you two are the most important people, but a huge part of the fun is being able to celebrate this milestone with your closest family and friends by your side. While you might think you can just grab a couple friends, give them a bridal party title, and call it a day, there are a few other things you'll want to think about before you assemble your wedding party.
First and foremost, always remember that this is YOUR wedding day. So have whoever you want in your bridal party and don't worry about anyone's opinion or hurting people's feelings.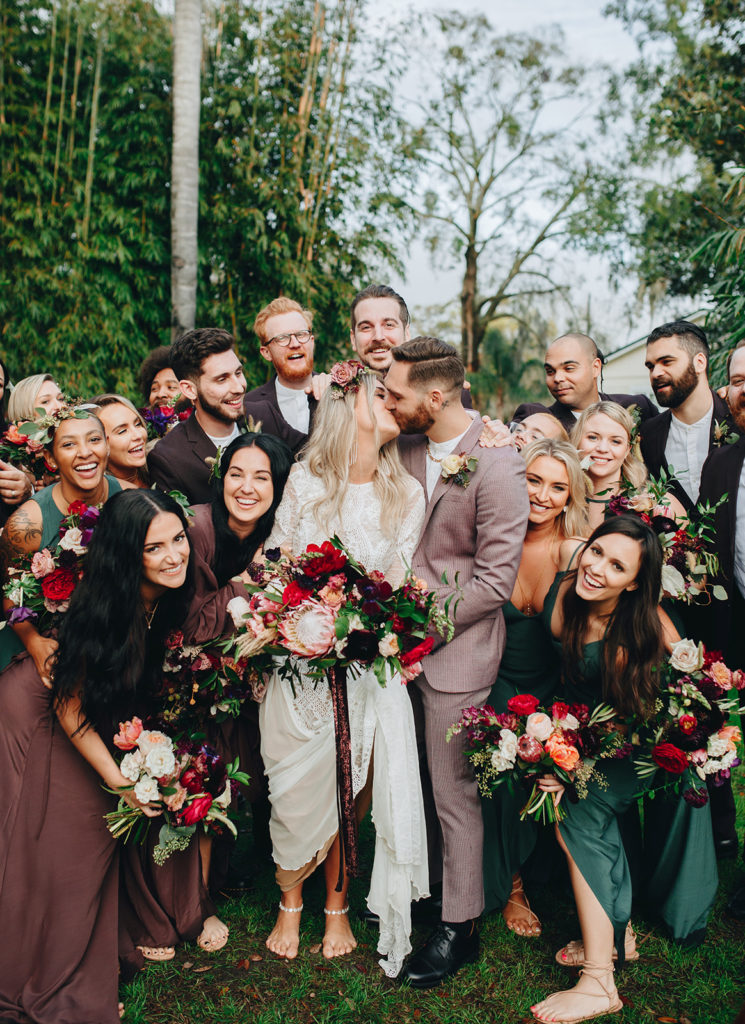 That brings us to our first tip:
1) Just because someone asked you to be in their wedding doesn't mean you have to ask them to be in yours. We cannot stress this one enough! We hear it time and time again. Don't ask the friend from college you haven't spoken to in five years just to return the favor. You don't want to look back on your wedding day and regret having someone be in your wedding that you weren't even that close to.
2) Do you have any siblings? That's always a great place to start. However, it doesn't mean that are obligated to put your siblings in your bridal party if you don't want to!
3) Think about whether or not he/she is a reliable person. While you may not need your bridesmaids or groomsmen to really be a part of the planning process, there will be moments when you'll need to know you can count on them. If your friend almost never returns your calls or constantly shows up late when you have plans, they may not be the right person for the job, especially with things like ordering a bridesmaids dress on time and tight timelines on the day of your wedding. You don't want anyone who is going to cause you more stress!
4) Consider the personalities of each bridesmaid/groomsmen before asking. Think about how your wedding party will get along with each other. That doesn't mean everyone needs to be the best of friends by any means, but if one person on your list has a particularly strong personality and tends to rub people the wrong way, that could be potential drama you'll want to avoid. Instead, maybe aim for people who are more friendly and can transition easily between groups. The last thing you'll want to worry about on your wedding day is people not getting along.
5) Be mindful of budget. We mean this both for you and for them! It's no secret that being a bridesmaid or groomsman can add up quick with flights, suits, dresses, wedding gifts, and bachelor/bachelorette parties. So if you think it might be a financial burden to ask someone to be in your wedding, ponder it for a little or talk it over with them before "officially" asking. On the flip side, the bigger the wedding party, the more expensive it is for you! More bridesmaids equals more flowers, favors or gifts, hair and makeup, etc.
6) Lastly, there are no rules! This is your wedding, so have as many bridesmaids + groomsmen as you want. Call him the man of honor and her the best woman. Guys can stand with the bride and women can stand with the groom. It's really up to you—what's most important is you include your favorite people. There is nothing sweeter than having the people that mean the most to you and have been there for you standing by your side on the most important day of your life.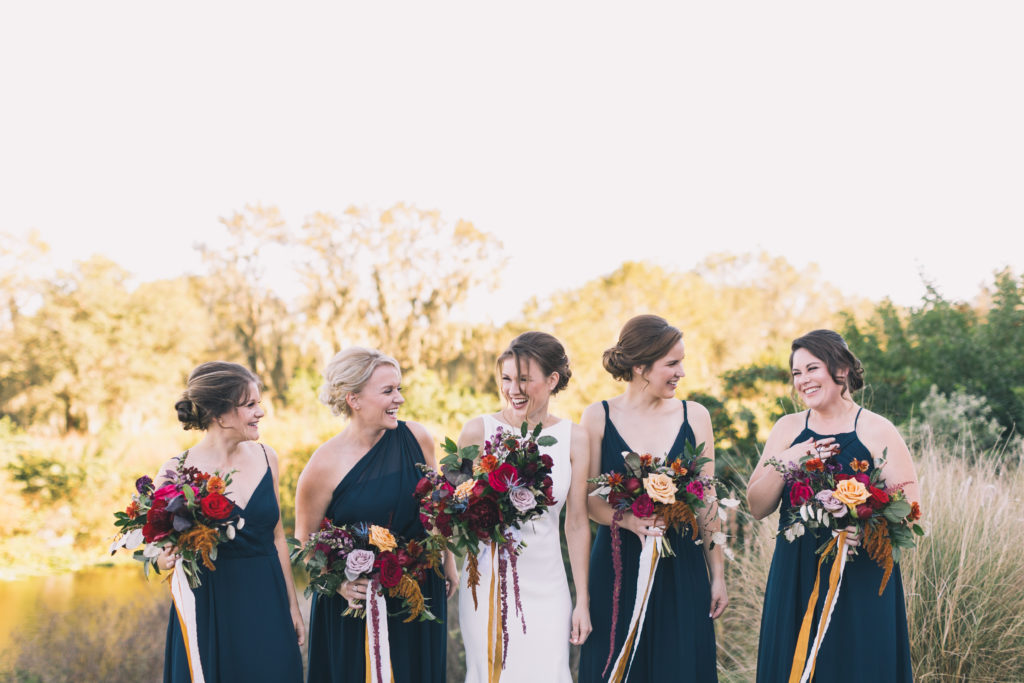 We hope you found these tips helpful. Make sure to check back in for more wedding planning tips!