Happy Valentines Day! We know that you can't wait to celebrate the day with your love, but we know you love your sweets also. Here are some of our favorite local dessert places to make your day sweeter!
1. Born and Bread Cruffins: These tasty delights are a mixture of everyone's favorite breakfast items: a croissant and a muffin! Although they have many flavors such as Chai Tea Latte and Chocolate, we suggest their famous Berry White for your Valentine. This cruffin has lightest mascarpone filling and a fresh triple berry glaze. If you want to grab one of these delicious treats, then head over there Saturday morning before they sell out! 
The Bakehouse:  1113A S. Florida Ave. Lakeland, FL 33803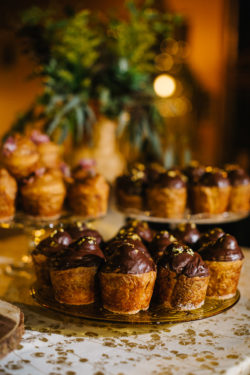 Renee Nicole Photography
2. Hyppo: We know that in Florida, even Valentine's day can be a little hot. Try cooling down with one of Hyppo's uniquely flavored popsicles. With over 450 flavor combinations, there is something for every taste bud including Strawberry Lemonade, Avocado Dark Chocolate, Raspberry Cheesecake, and Kiwi Banana. Hyppo has 12 locations all over the state of Florida in St. Augustine, Tampa, Hyde Park, St. Pete, Gainesville, and Sarasota. But if you're a Lakeland local, head on over to Tea Largo to grab a Hyppo popsicle. No matter where you are celebrating you can grab a delicious popsicle.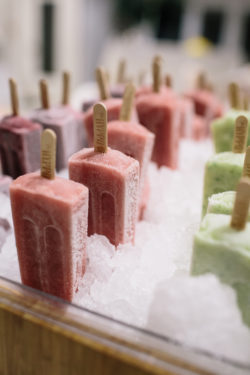 Markit Photography
3. Jaime Cakes LLC: If you're feeling a traditional classic dessert, head on over to Jaime Cakes. This custom cake studio doesn't just bake cakes, but pies, cookies, and pastries as well. Have Jaime whip up some amazing Valentine's day pies for your love. Contact Jaime directly for any of your custom dessert needs.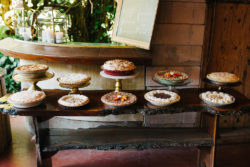 Renee Nicole Photography
4. Puff 'n Stuff Catering: This chocolate lava cake, made by Puff 'n Stuff, makes us drool. Puff n' Stuff is a full-service catering company that does a variety of meals but also some delicious desserts as well. Many of our brides have used them to create immaculate sweets and meals for their wedding day.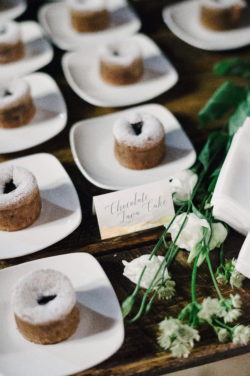 Sunglow Photography
5. A Cow Named Moo: If you are a fan of ice cream sandwiches, then A Cow Named Moo is for you! They handcraft all their unique ice cream sandwiches and sell them at local shops around Lakeland such as Scout & Tag and local pop-up markets. Check their Instagram page for more information on where they will pop-up next.