TESTIMONIALS
Kind words from happy clients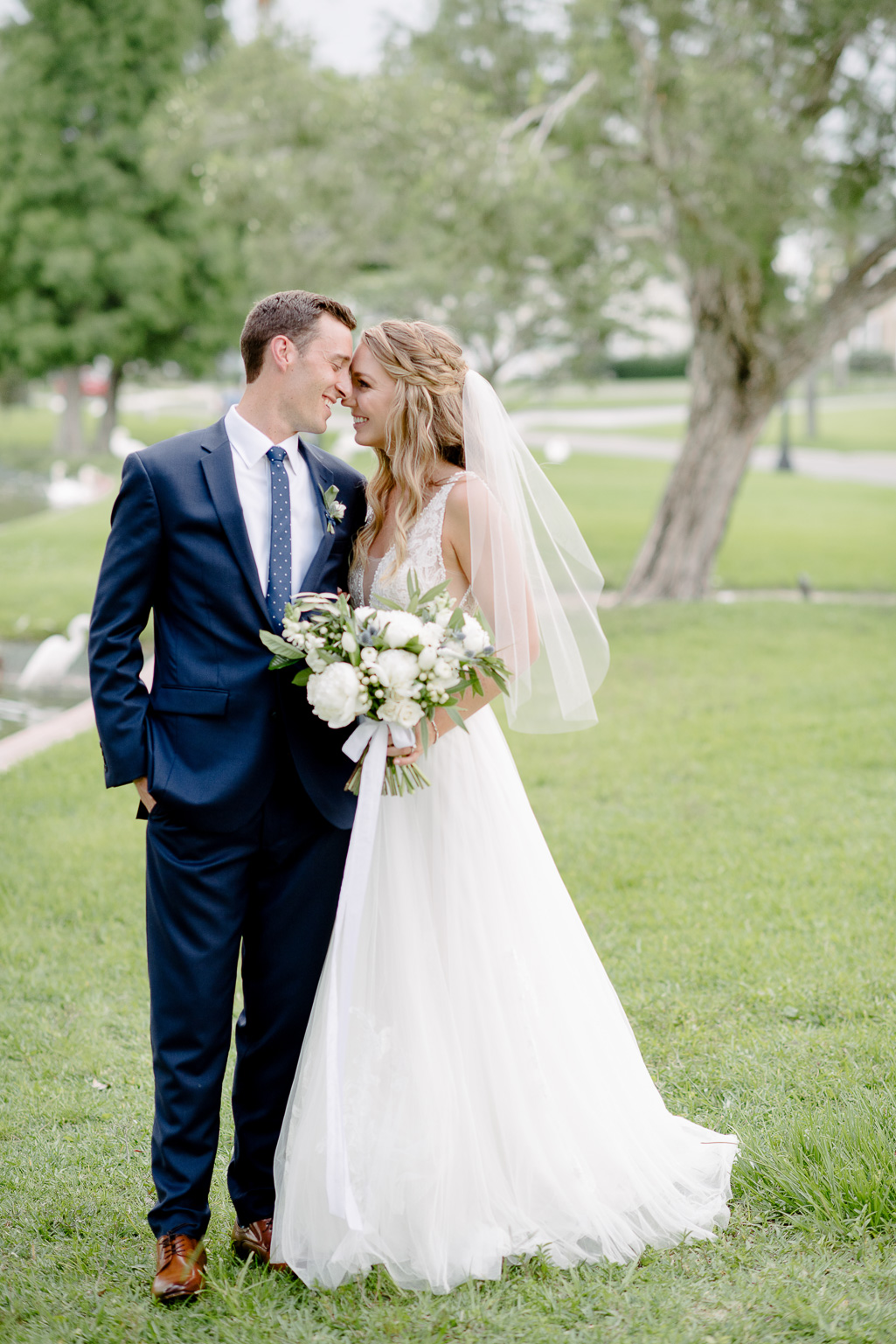 Connor and I both agree that the very best decision of our wedding planning process was hands down working with Laura Helm and the entire Ashton Events team! We'd tell any couple that adjusting a budget to include a wedding planner that they love and can trust is worth every penny and will be money well spent. Laura and her team planned my sister's wedding 3 years earlier, and after seeing what an amazing job they did for Kathryn and James, we knew that we'd be in great hands with Ashton Events. Laura got to know us on a personal level and beyond her phenomenal planning, Laura's creative eye, stunning floral abilities, and overall calming presence throughout the entire process was the perfect combination to bring our relaxed romantic wedding to reality.
Beyond creating the wedding day of our dreams (which they knocked out of the park!), AE made the planning process so stress free and all around fun! In fact, in the weeks following the wedding, I found myself missing my regular calls with Laura! By the day of our wedding, I felt like Laura was a close and trusted friend and I knew I could count on her to make any and all decisions. She anticipated our every need and was always five steps ahead of everything (including sending Connor and I home with plenty of donuts, wedding food and champagne to enjoy at the end of the night)!
I think it's so easy to get caught up in the little decisions or tiny details, but at the end of the day your wedding is all about being surrounded by the people you love. We loved that Laura was able to help us focus on the big picture while enjoying the process along the way! We will be forever grateful and thankful that we got to spend (and enjoy) the year planning our wedding with the Ashton Events team!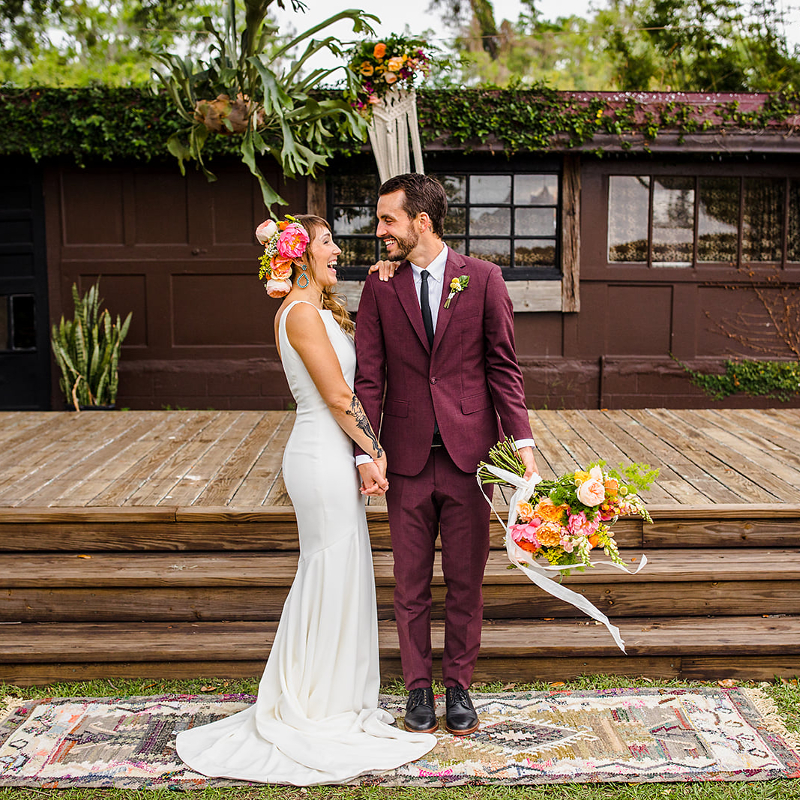 Where do I even begin to talk about our experience working with Ashton Events? Saying that "everything was great" sounds so cliche and belies the immense amount of detail and work that we saw go into our day. But that's the truth- everything was great. From the beginning, when we were immediately put at ease by Laura, who made it clear that her job was to understand us as a couple and what our vision was for our big day.. to the months of planning, when she always made us feel so seen and heard, no matter what we needed, and she always made herself so available, no matter how busy she was.. to the day of our wedding when we got to really see her in action and see all of the unexpected ways that she interpreted and seamlessly executed our vision for the day.. to even after the wedding when her job was technically over, but she was still working to act as a liaison between us and one of our vendors when an issue arose, to ensure that it was fixed in as mutually beneficial a way as possible. So when I say "everything was great", it's not because it's I'm looking for an easy answer and can't think of anything more specific, it's because I meant it and because there are simply too many specifics to possibly go into!
One specific I will bring up, though, are the flowers. When we were considering Laura to be our wedding planner, I was certain she would be the best choice for the actual planning. But I've always been a huge flower/plant person and knew that would be an important element of our wedding, so I was worried about not being able to choose my own florist and it made me think twice about choosing Ashton Events. But that was a huge mistake on my part, because trying to characterize Laura as a wedding planner who does some incidental florist work on the side could not be more wrong. Our flowers were every bit the focal point I wanted them to be AND THEN SOME. I like to think I know my stuff when it comes to floral design, and I was beyond impressed. My husband, on the other hand, knows nothing about flowers and I assumed that like most guys he wouldn't even notice them, but he was beyond impressed as well. They were a recurrent theme in the (frequent and overwhelmingly positive) feedback we got from guests, and they truly made the overall feel of our wedding what it was.
Weddings are stressful in general, with so much planning involved and so many expectations to manage, but being able to work with a wedding planner we could place so much trust in made everything much easier and it turn meant we could actually relax some and enjoy this exciting, special time in our lives. And enjoy it we did! So much so that our first day as husband and wife was largely spent recollecting all of the amazing details of the wedding, talking about how perfect it was, and repeatedly texting Laura to effusively thank her for giving us such as special day with which to begin our lives together. I'd do it all over again in a heartbeat.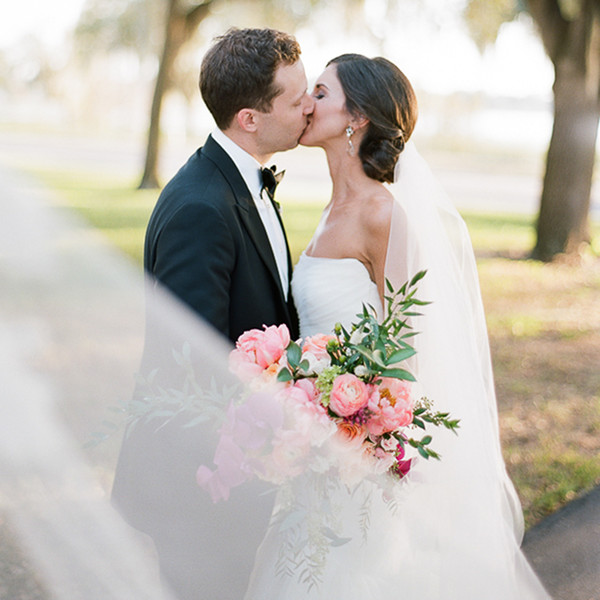 Laura and her team at Ashton events are a dream come true! Besides from a few color and flower preferences, I had no clue what I wanted my wedding to look like. Laura and her team patiently walked me through all the options (even though I was living in a different state), and set me up with the absolute best vendors. And when our initial wedding venue informed us they could not do a wedding (a month before we were set to say "I do"), Laura and her team worked quickly to get us another venue that was even better than the first. When my husband and I saw what Laura and her team did with our venue, our jaws dropped. It was magnificent. More than we ever could have imagined.
Planning a wedding is stressful. If you want it to be an absolute success, you need someone by your side who knows the area, knows the vendors, and knows what to do when something goes awry (and believe me, something WILL go awry). That person is Laura. She will ensure that you not only have the wedding of your dreams, but that you face as little stress as possible. And you'll make a great friend in the process.
Do yourself a favor. Get Ashton events. You won't regret it.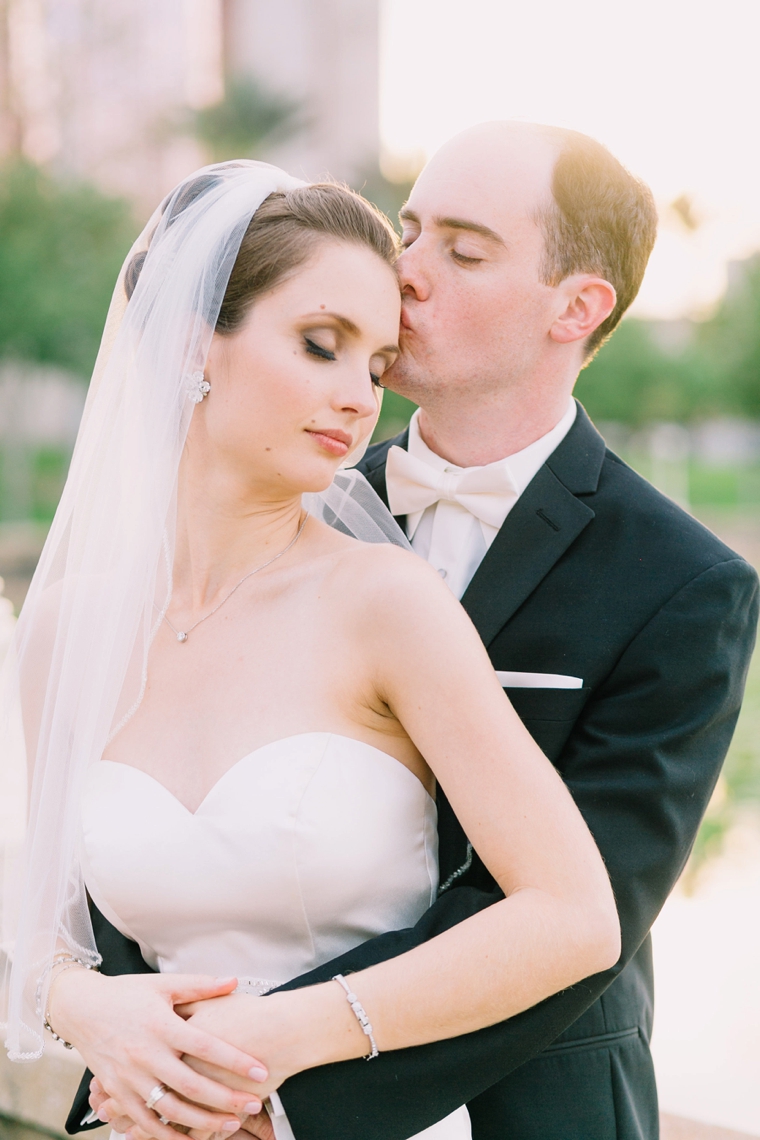 James and I feel so fortunate to have been able to work with Laura and the entire Ashton Events team to plan our wedding day. We were planning our Florida wedding from Connecticut during a very stressful year in our graduate school programs, and working with Laura took so much of the stress out of the planning process.
I envisioned a very modern, clean, and elegant wedding—a style that wasn't the norm for most of Ashton Event's couples—and Laura and her team stepped out of their comfort zone and knocked it out of the park! They helped take the vision in my mind (and my Pinterest board) and the blank slate that was our venue and make it a stunning reality, all while helping us remain within budget.
When I couldn't find invitations that fit my style and my budget, Laura helped me make a custom stationary suite. When I wanted to incorporate young orange trees that my father-in-law, a citrus grower, spent two years growing for us, Laura helped incorporate them into the design scheme beautifully. And when my father wanted to surprise me with a fireworks show over the lake beside our venue (fulfilling my childhood dream!), Laura worked with him secretly for months to plan the surprise.
And because I trusted the AE team completely with my vision and my style, they were able to handle any unexpected day-of hiccups, and I was able to relax and be in-the-moment throughout my wedding day.
Second only to saying yes to James' proposal, hiring Ashton Events was the best wedding-related decision I made! James and I will always be so grateful to Laura and the AE team for helping to create one of the happiest and most beautiful days of our lives!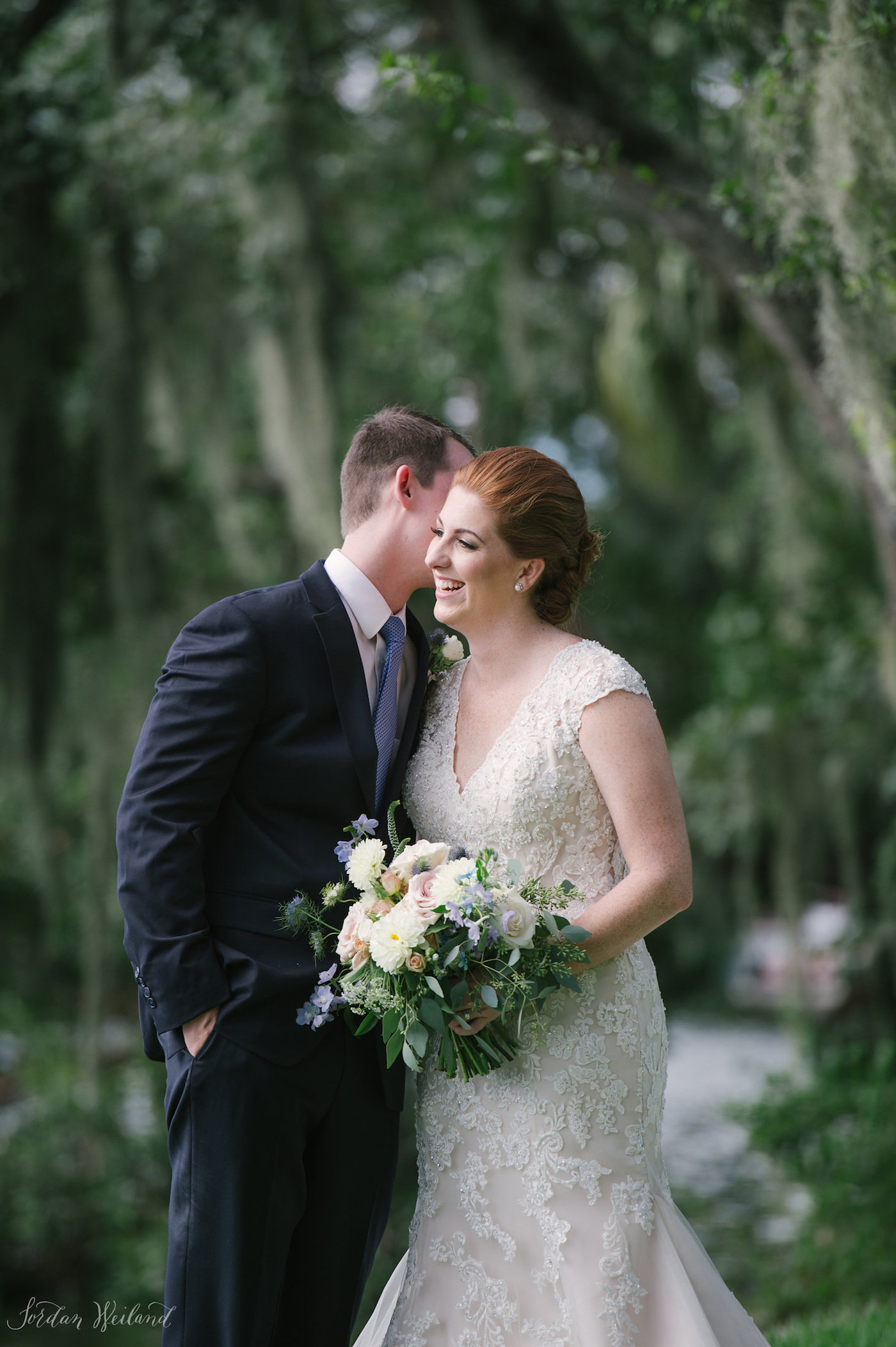 We received our pictures last night from Jordan Weiland. One word: WOW. They are absolutely beautiful, stunning, amazing, wonderful… I could go on and on. As Jamison and I went through them, we were able to relive the night. I first owe you a big thank you for recommending Jordan. She, just like you, was so easy to work with and her vision exceeded all expectations.
Looking back through the pictures really helped me to soak in your talent and the beautiful atmosphere you created. The wedding itself was such a beautiful whirlwind and blur! It was so nice to be able to it soak up even more with the photos. You truly are talented at what you do.
Please, please express our gratitude to your team for making our day so seamless. Without a doubt, the wedding planning and the wedding day was everything but stressful. For that, I am forever grateful.
Jamison and I cannot express enough how grateful we are for you and Ashton Events. Our wedding was everything we had dreamed, envisioned, and desired. It was the best day of our lives and you made it possible.
From the bottom of our hearts, we thank you for everything. We hope that our paths will cross again soon. In the meantime, we will be telling any and everyone to use you, and only you, for all of their future event planning.