Today is the day!! Who's ready for March Madness? My bracket is filled out, just in time for the tournament to start… as well as share that Green Wedding Shoes is featuring our "All-American Tomboy" styled shoot today. I am so excited to share it with you!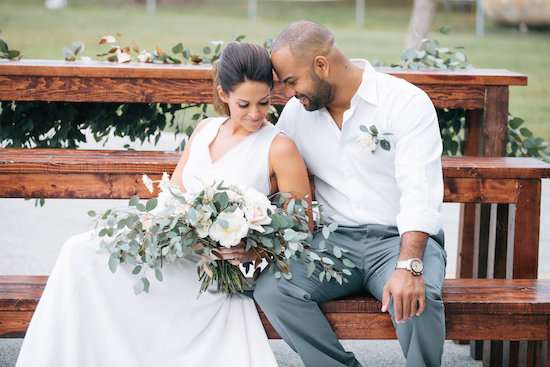 This shoot is so much of what I love about this industry. Storytelling is one of the staples of Ashton Events. I value being able to take each of my clients' stories and create a completely unique atmosphere for their guests.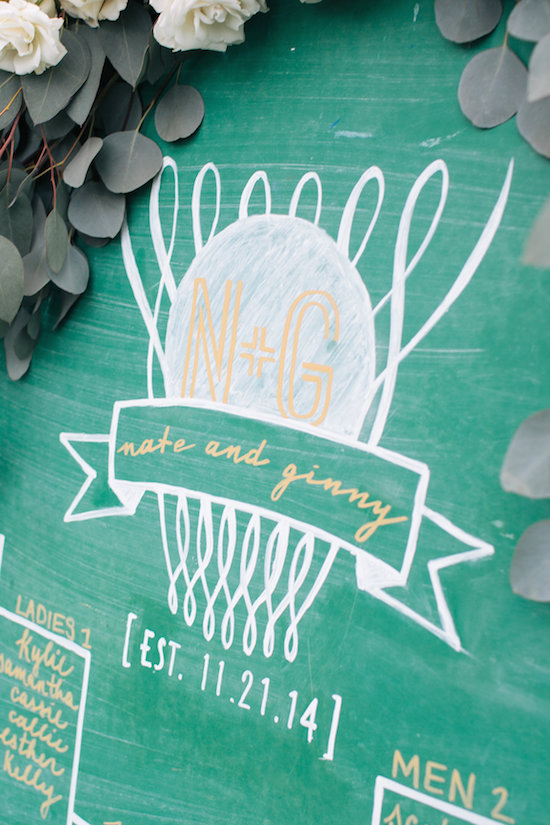 A few months ago, I was trying to find inspiration pictures for a design narrative for a client. We share a similar style, and I knew the direction I wanted to head. I kept searching for images with the words "tomboy", "All-American", and nothing popped up. I couldn't find anything similar to the style and look that was in my mind. Immediately, I knew that I wanted to create a styled shoot that would blend the all-American, girl-next door spirit with both beauty and femininity.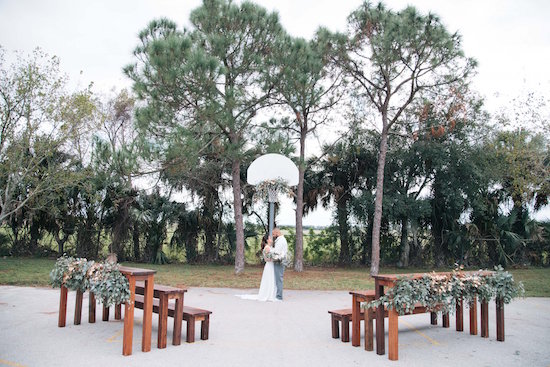 Having grown up with two older brothers and with our schedules revolving around sports seasons, I had a pretty clear vision. I played pretty much anything the boys played and have always been more of a tomboy. Baseball caps, tennis shoes, ponytails: they were all part of my daily rotation. While I have also always loved getting dolled up, I have a sincere appreciation for the ease of a tomboy life.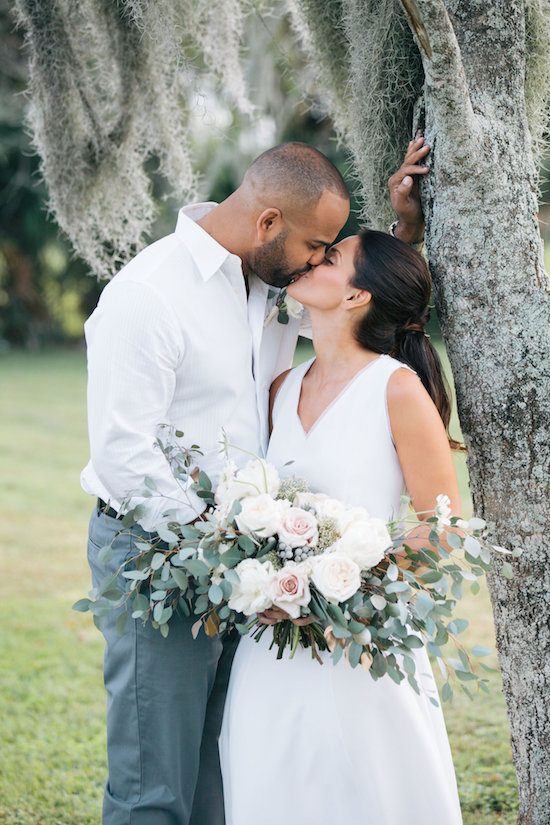 While putting together the team of vendors, I also knew exactly who I wanted to have shoot it: Kristi from Markit Photography. She's my former collegiate tennis teammate, a fellow industry professional, an Indiana Hoosier, and most-delightedly, my sister-in-law. We spent hours upon hours together traveling to and from tennis matches, and I knew if there was anyone who would understand my vision, it was her!
After spotting the benches from A Chair Affair, the rest of the vision fell promptly into place. Wish Vintage brought in all of the fun accent decor, and Lisa masterfully paired our chalkboard with her props.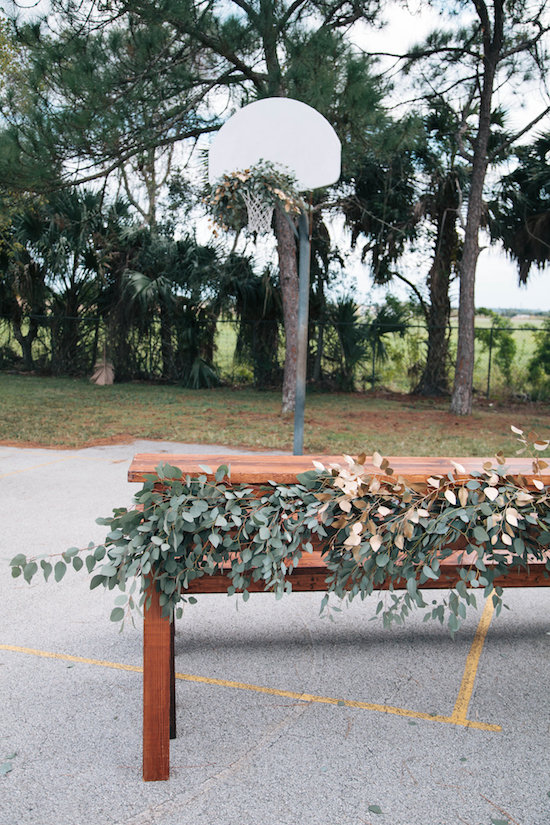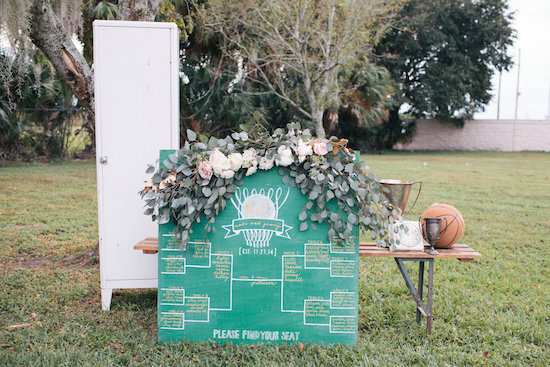 The details in the shoot were expertly executed by the vendors. Olivia Gray created a stunning, custom gown for this shoot. I loved the racerback detail- and that the small nod to athleticism was paired with such a delicate trim. Michele Renee is an master with the all-natural look and we loved that chic ponytail!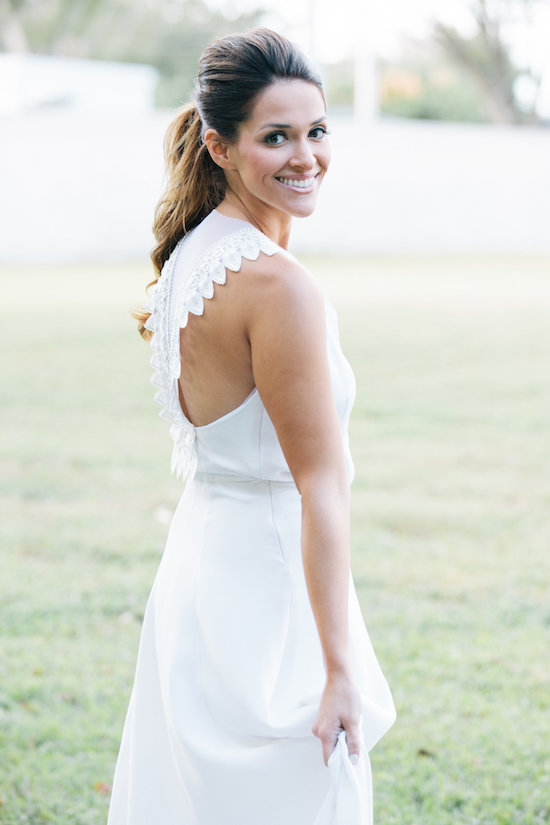 The print materials by Eleven-Note were divine. Each element played perfectly into the balance of basketball elements and romance (not an easy combination!). Did you notice that the menu was a crossword? Or that the RSVP card was a a ticket? So fun!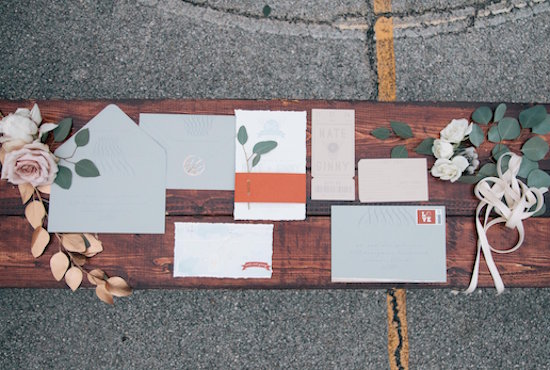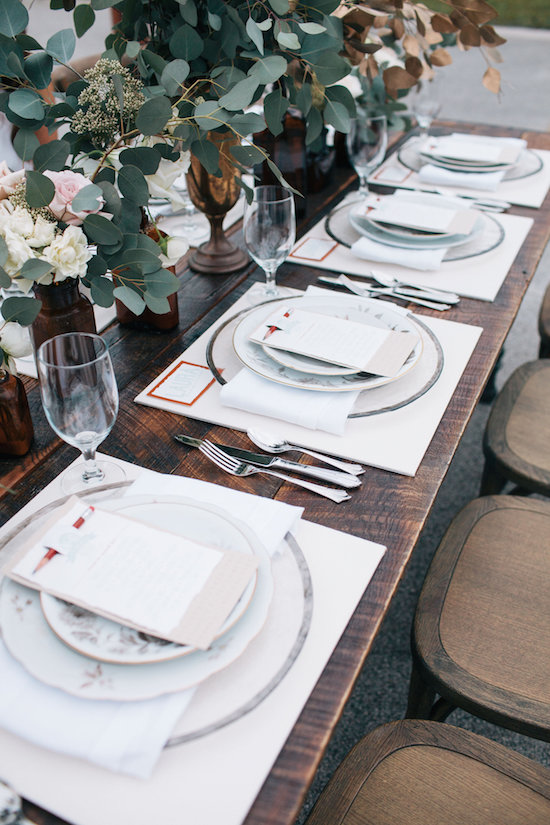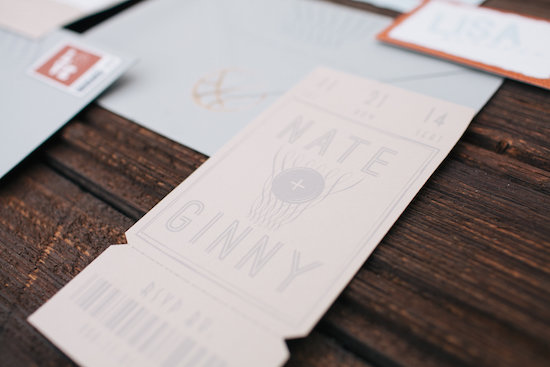 Hands on Sweets brought in a wide range of yummy treats (donut holes, anyone?), along with a stunning cake! I also owe a big thank you to Brynne + Eric, our models for the day. You made our job easy!
As a more personal side-note, there were two incredibly sweet moments for me during this shoot. First, I loved that I got to work along both of my sister-in-laws on this shoot. Melissa (my oldest brother's wife) is often with me behind the scenes on event days, and came with us to help knock this shoot out. We had so much fun working together. I am so incredibly blessed to have two rockstars for sisters, especially because they are willing to jump in and cheer just as loud as me on game days.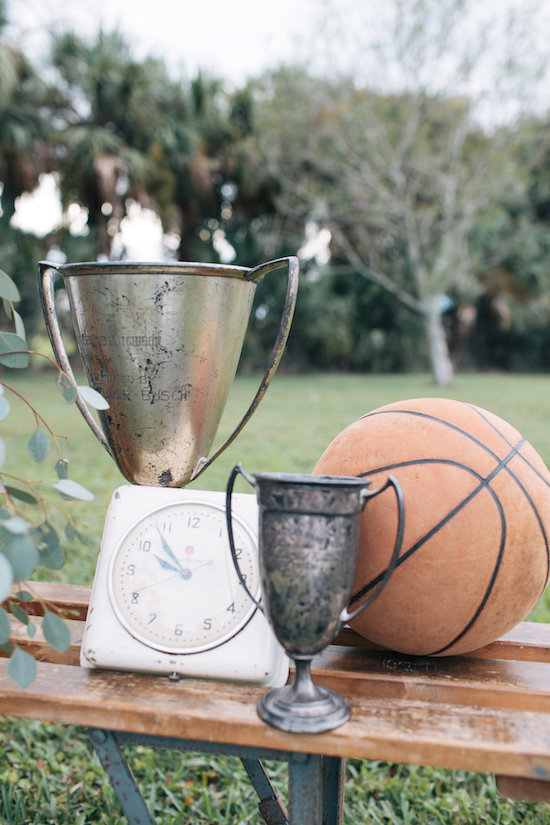 Secondly- the basketball we used in the shoot was one my late uncle gave to my brother. He was a tremendous basketball player who passed away unexpectedly when I was in college. I love that we got to incorporate it into the shoot.
I could go on for days with other details, but instead, go check out the rest of the shoot on Green Wedding Shoes. There's also a charming, toe-tapping video from Rad Red Creative that you need to see!