If you haven't heard by now, we are tickled pink to have been lucky enough to be featured in the most recent issue of The Knot with Charlotte and Frank's Gasparilla Wedding! Their vibrant, beachy, romantic celebration was one for the books- Literally!
The bride and groom, and their families, desired a weekend of intentional hospitality. The Gasparilla Inn & Club hosted the couple's celebrations, and between the pool, beach and other accommodations, did not disappoint in the slightest.We loved being able to think through each detail of the planning, design and florals with them. A series of events took place over a span of a few days, so we are going to start at the very beginning- the welcome party!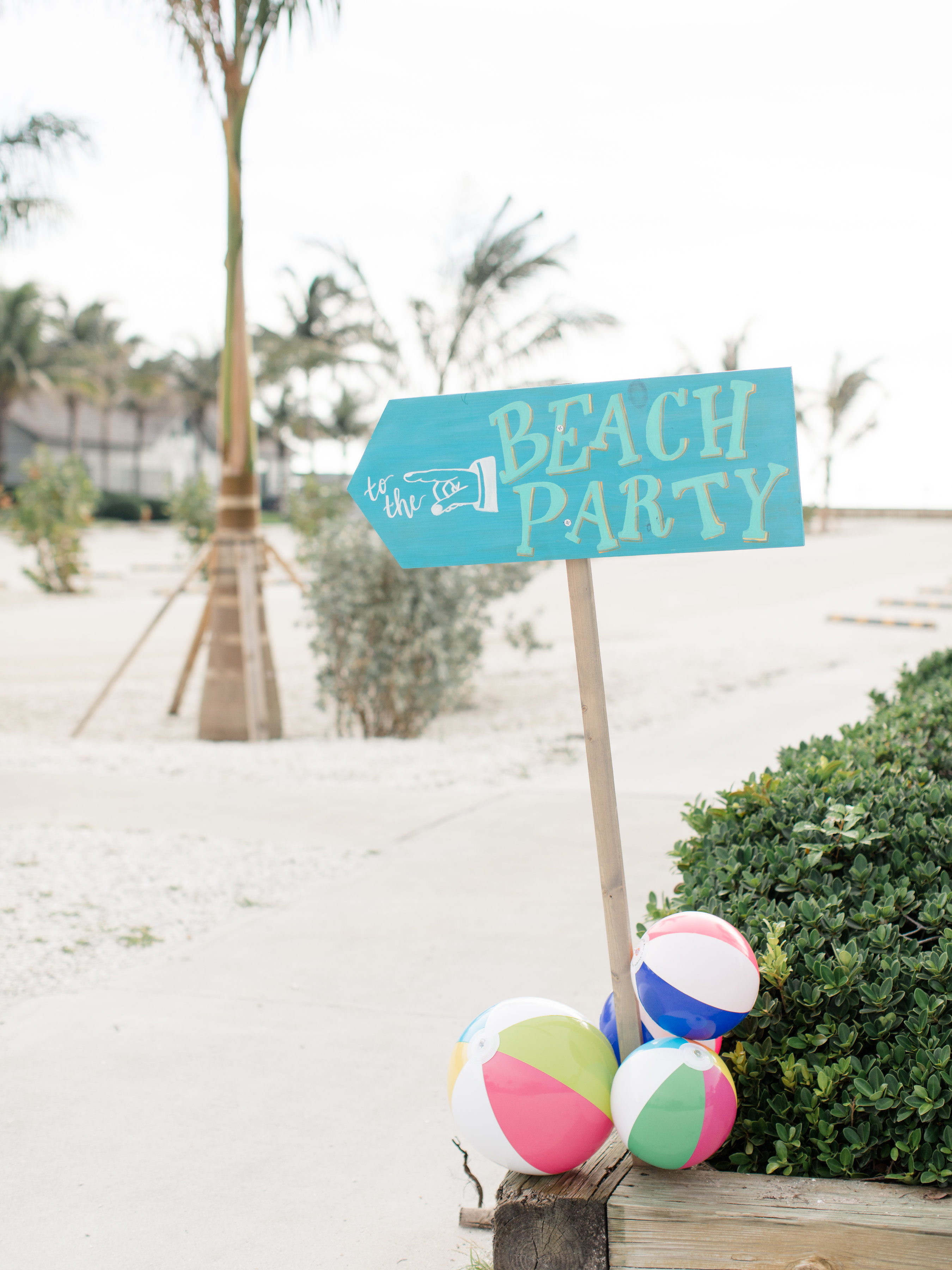 The celebration kicked off on Friday, where the bride and groom wanted a chance to welcome guests and mingle the night away. They are both family-oriented and spend a lot of time investing in those relationships. As they are also both extroverts, they spend a lot of time exploring, adventuring and creating memories with others. It was important for us to create an environment that would foster conversation and FUN. Guests traveled in from all over the world, and the directional sign was a fun nod to all of their hometowns.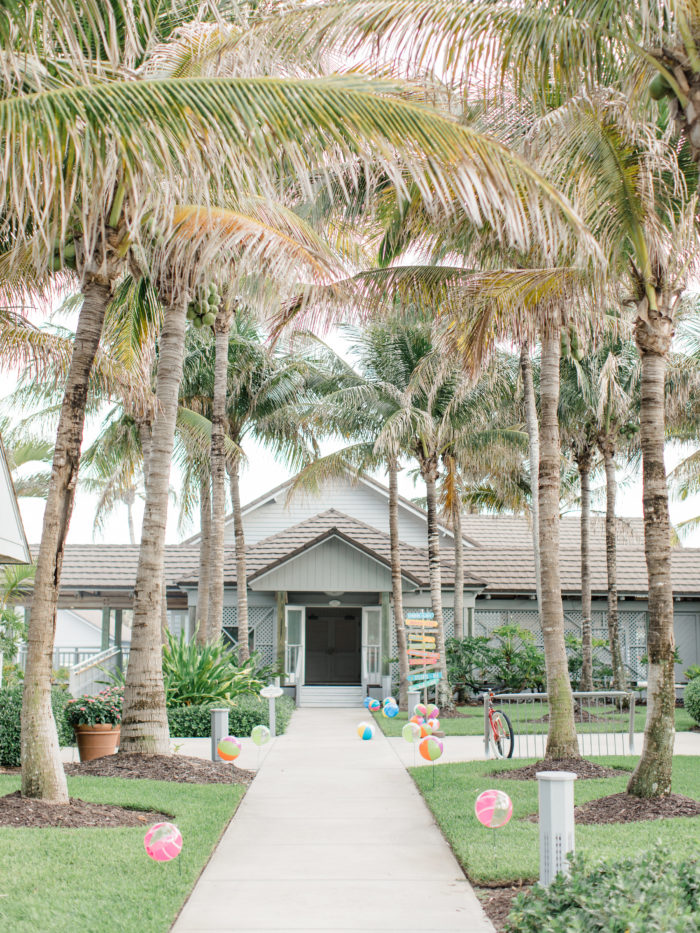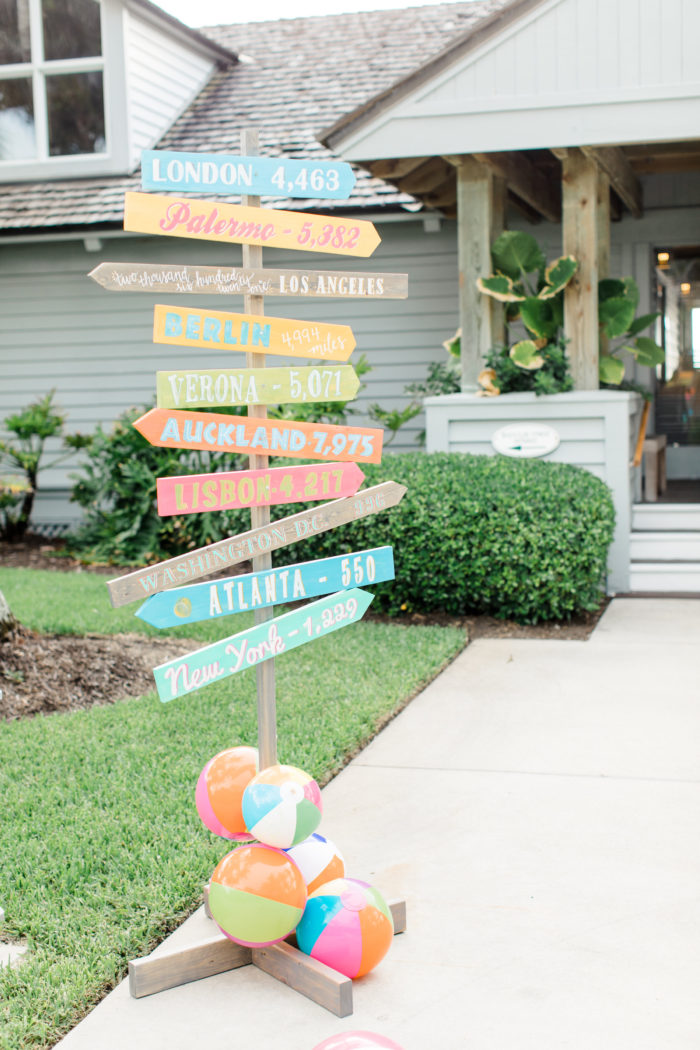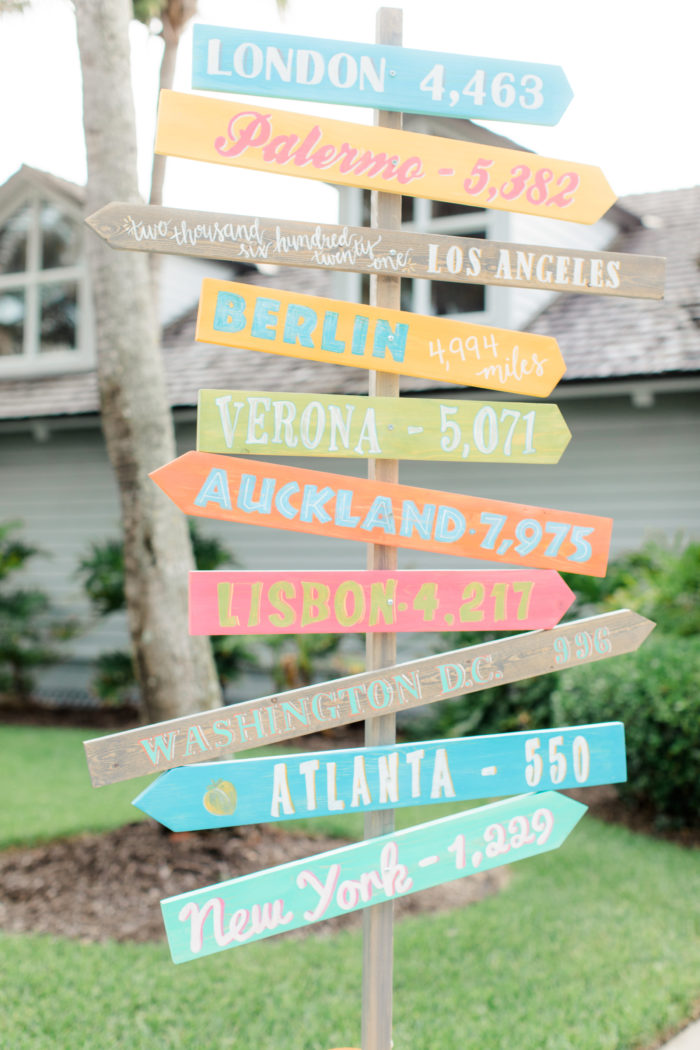 The party was held at the Gasparilla Beach Club which has gorgeous pool and beautiful view overlooking the ocean.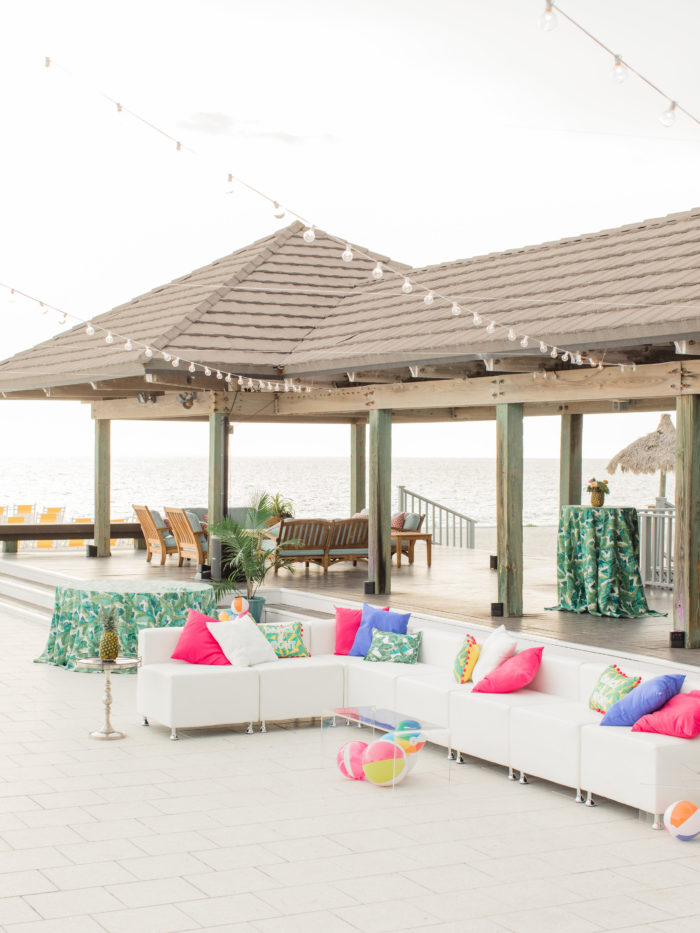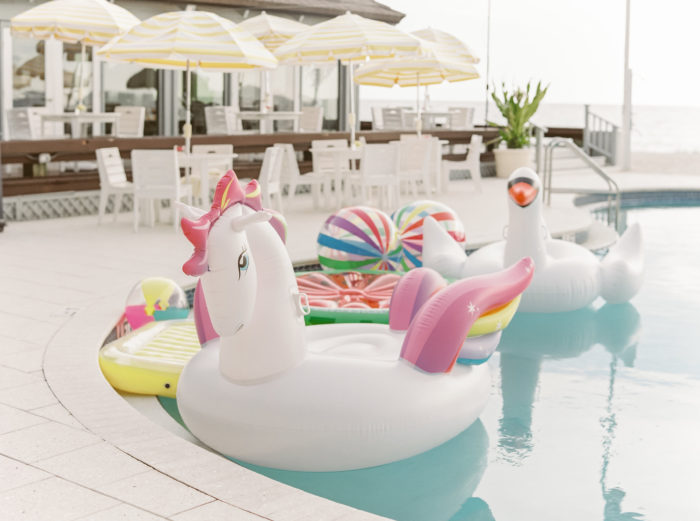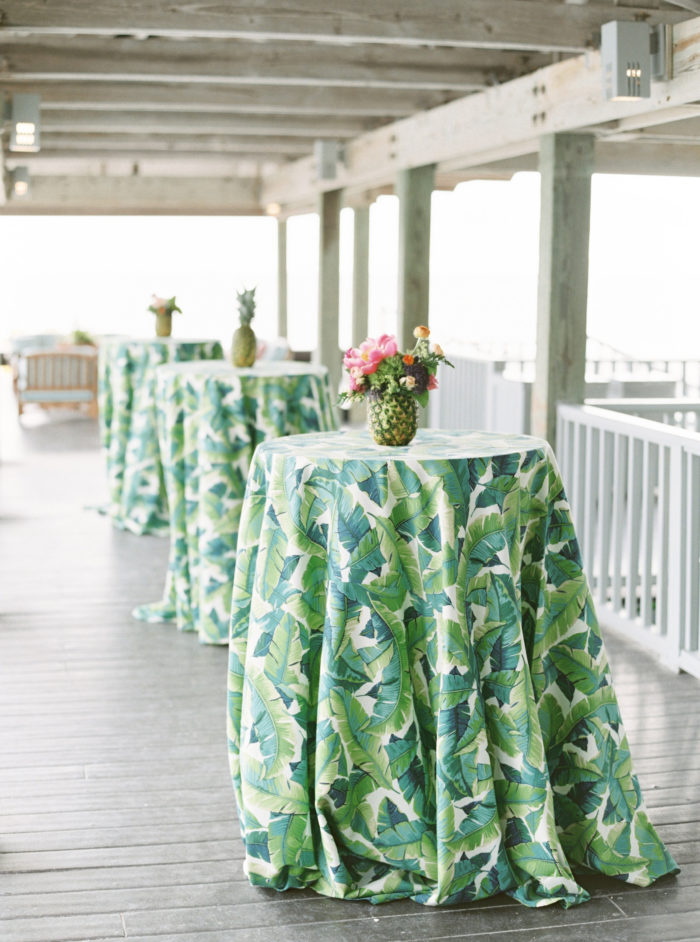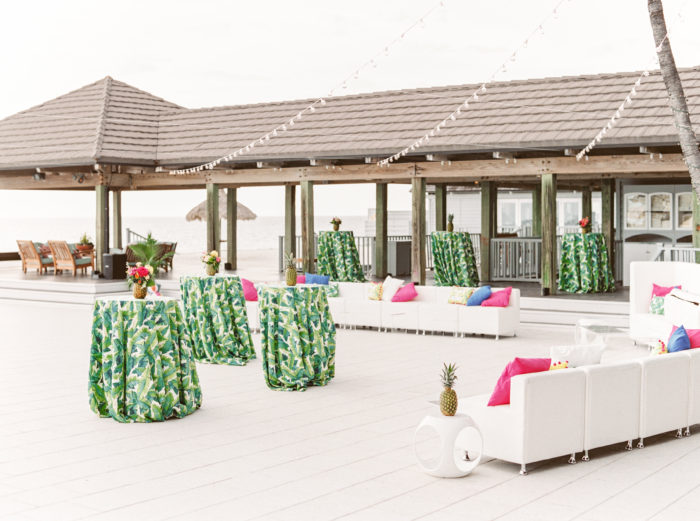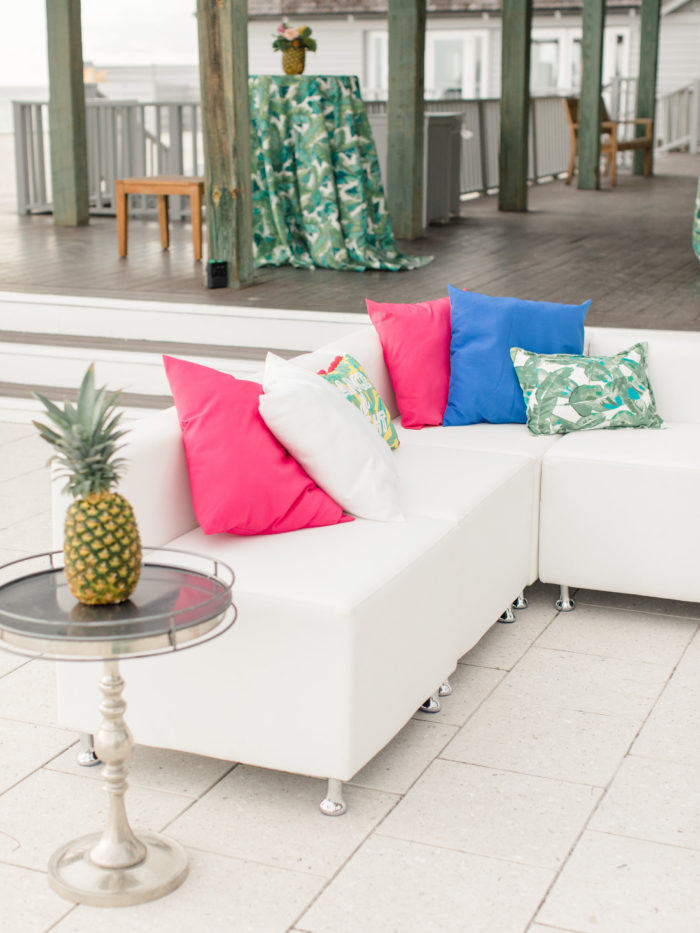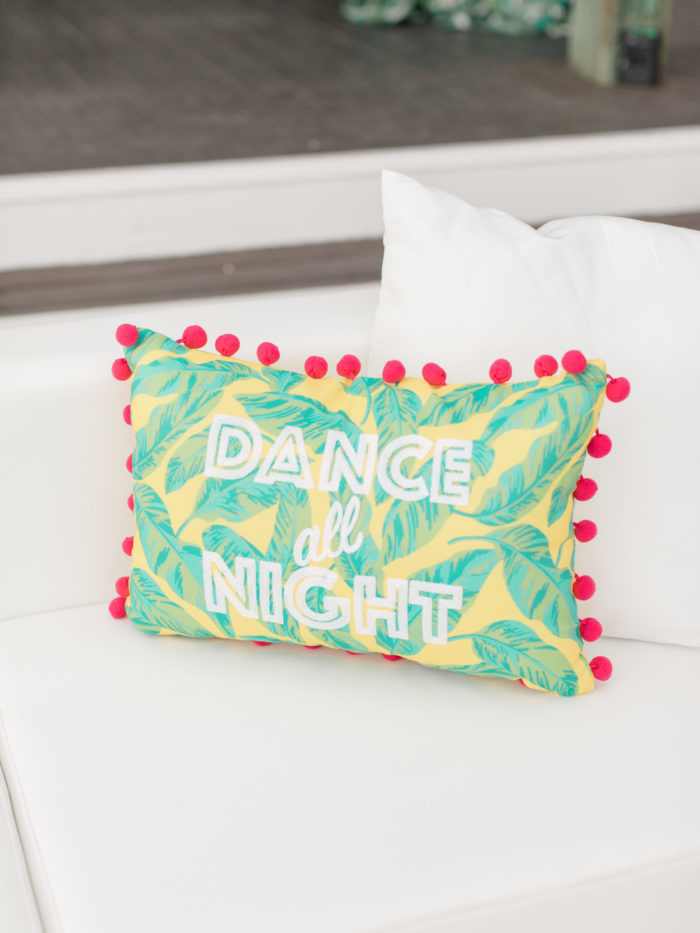 Our goal for this day was to make a loud splash with the anticipated amount of fun the weekend would hold. However, we also wanted the evening to be casual and laid back. Decor for the night consisted of tropical, pineapple centerpieces, palm leaf linens, loads of beach balls and bright colors to create a fun, beachy vibe that set the tone for the days to follow! This was a great opportunity for friends and family to relax and catch up with one another.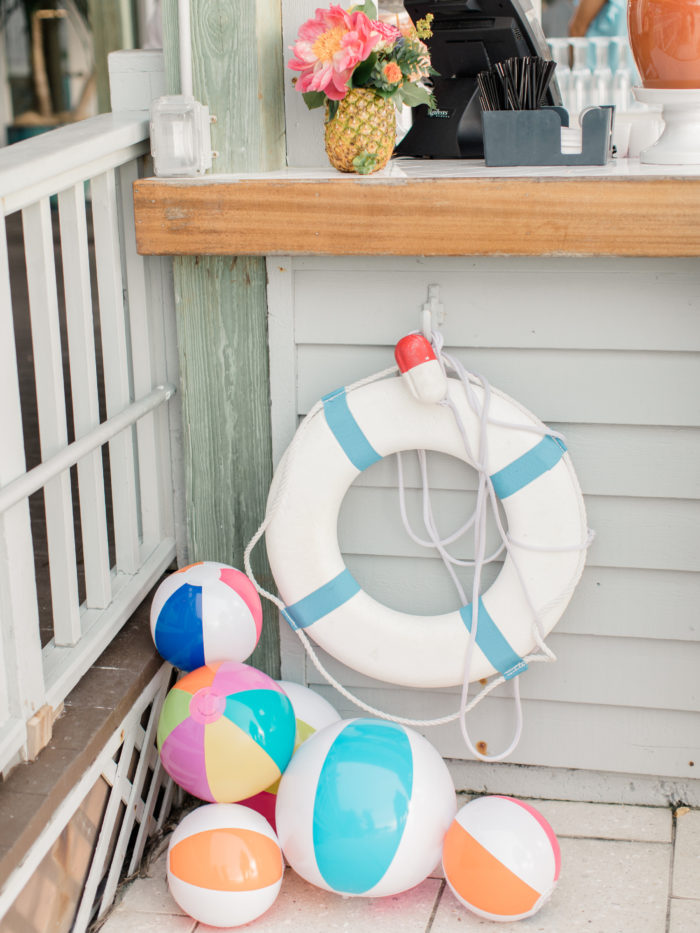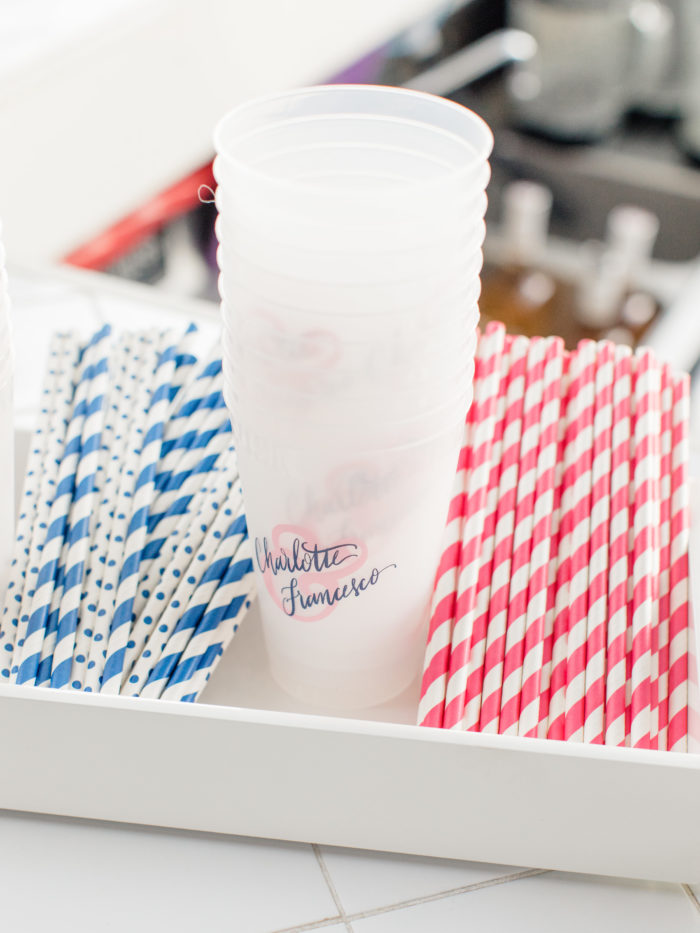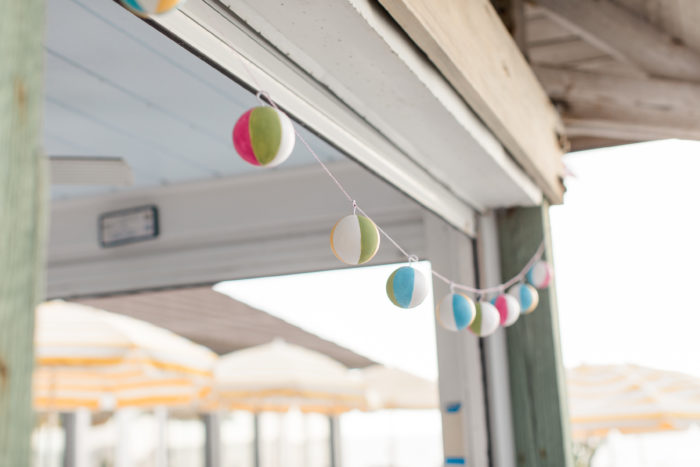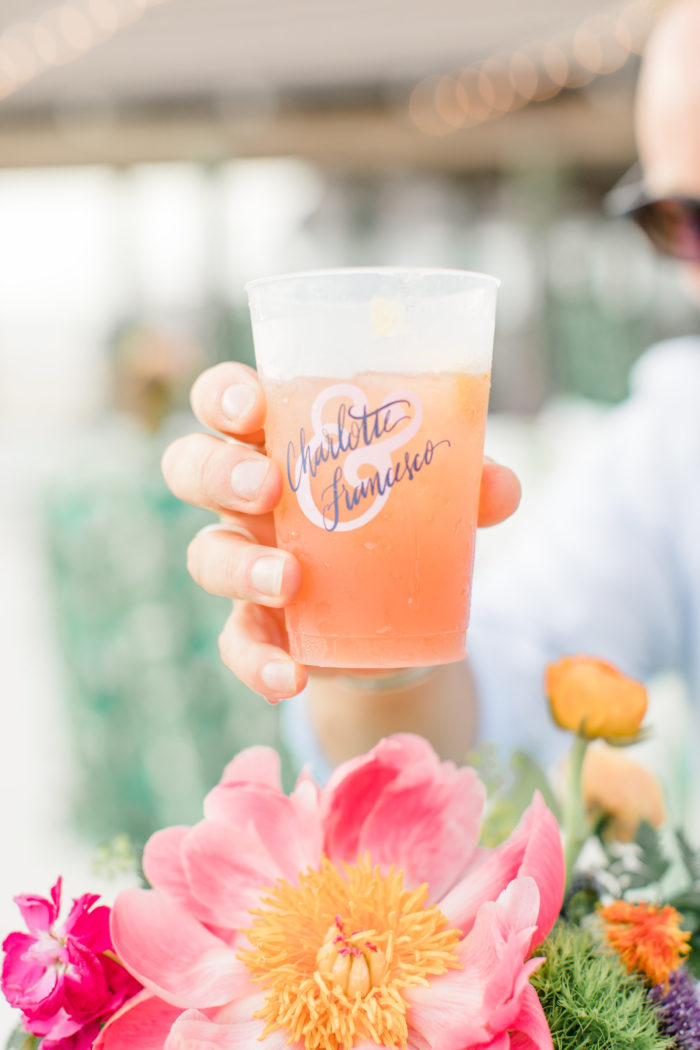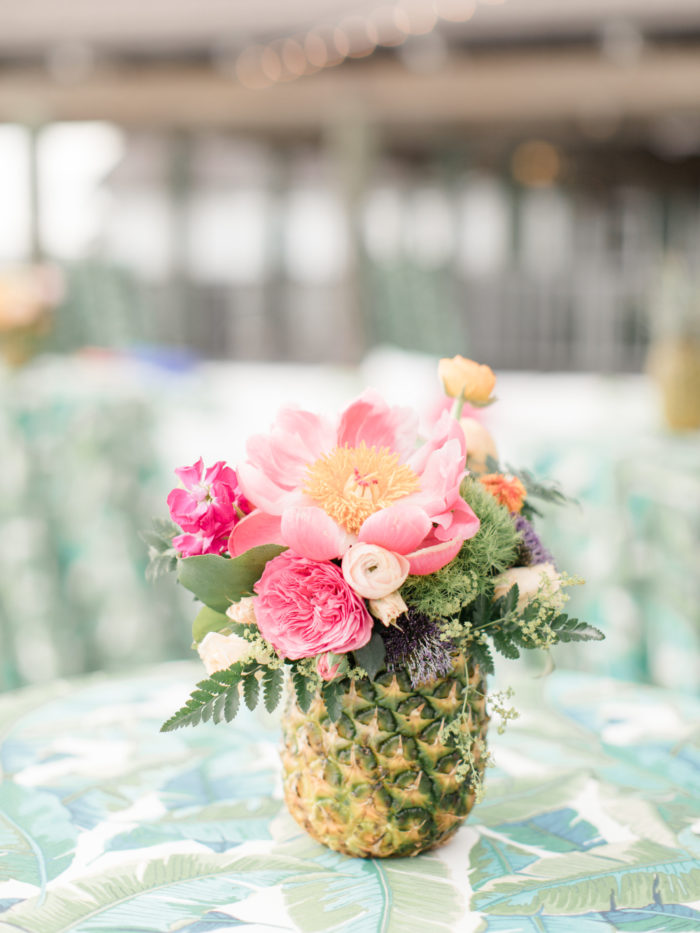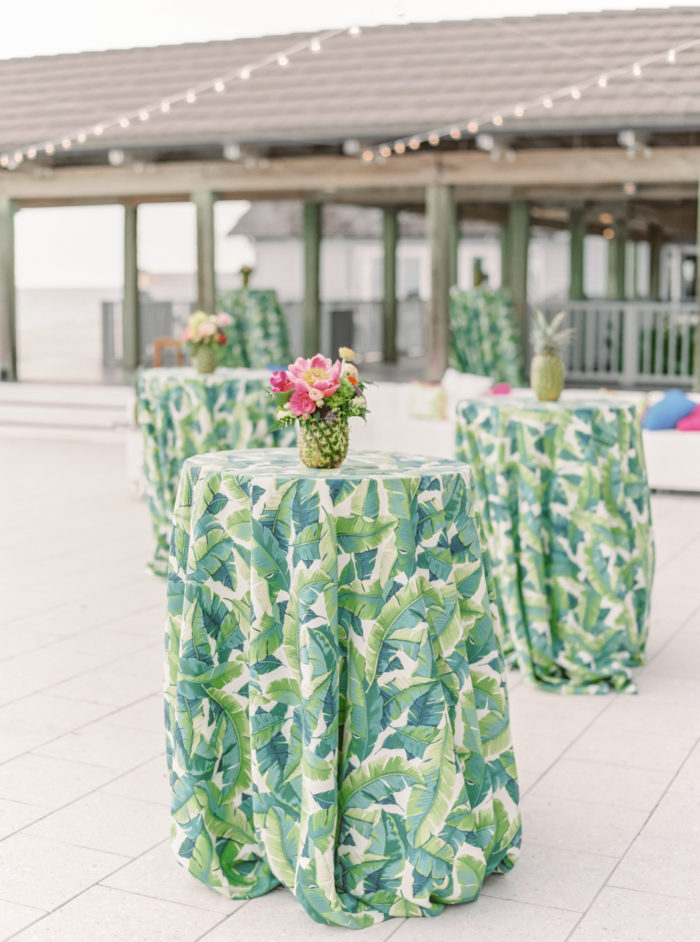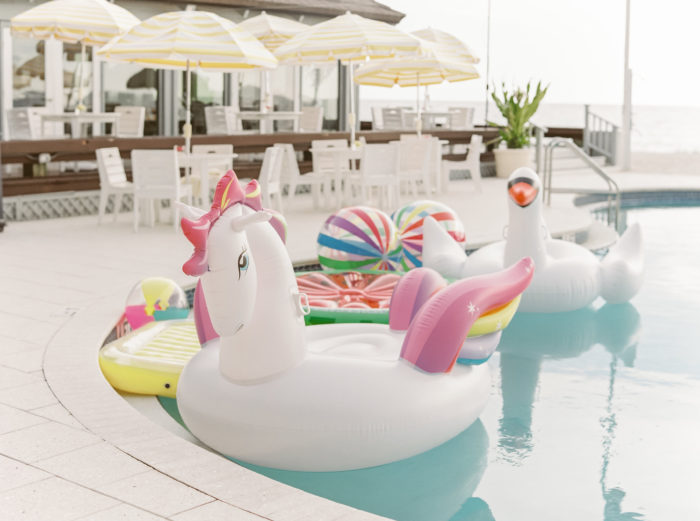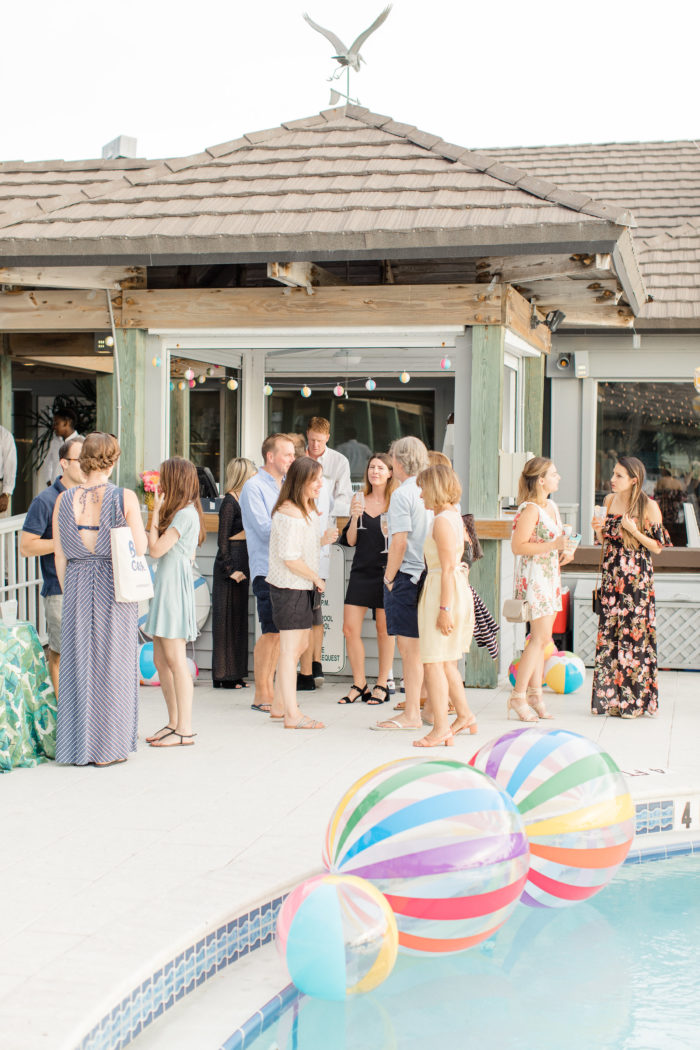 While hanging out poolside, guests sipped on cocktails and, enjoyed a delicious BBQ dinner. As a highlight for the evening, Shawn Mullins, flew in for the weekend to entertain with a private performance. It was a truly remarkable experience for everyone- especially Charlotte's family. Afterwards, C + F snuck off to the beach with Lauren Fair and took the most beautiful photos underneath a cotton candy sky!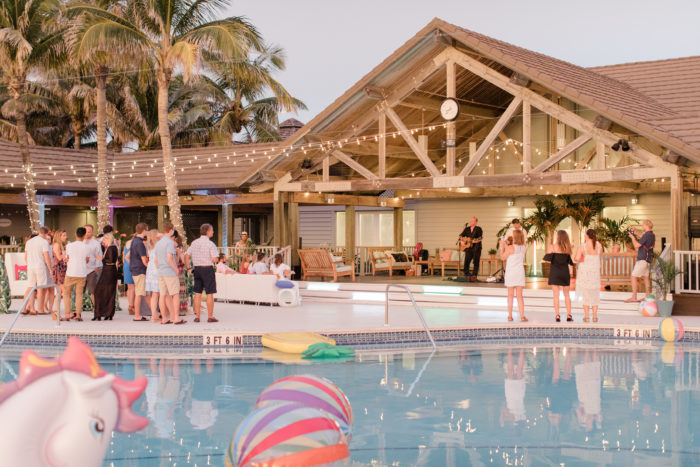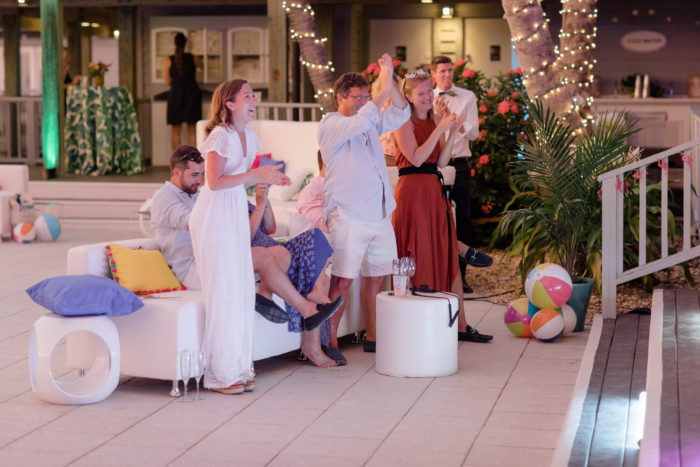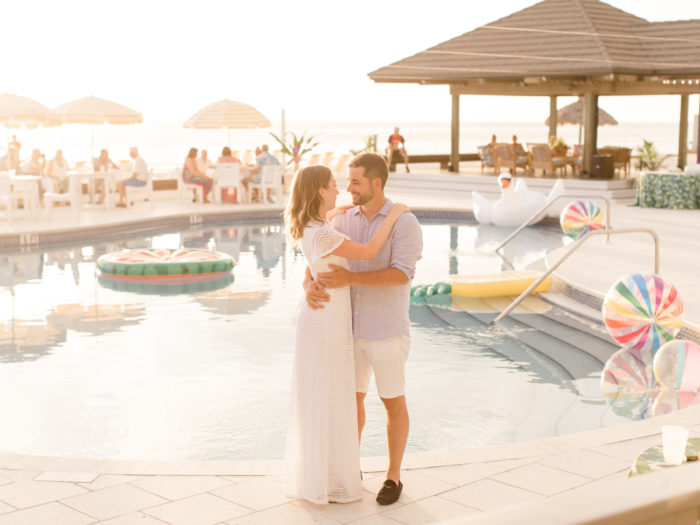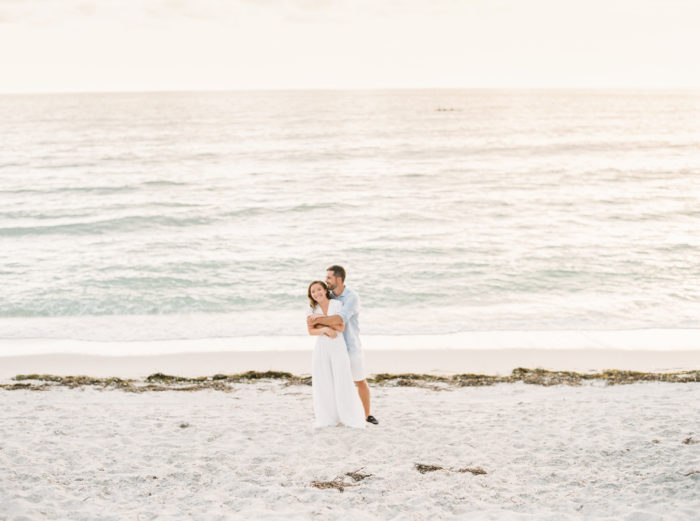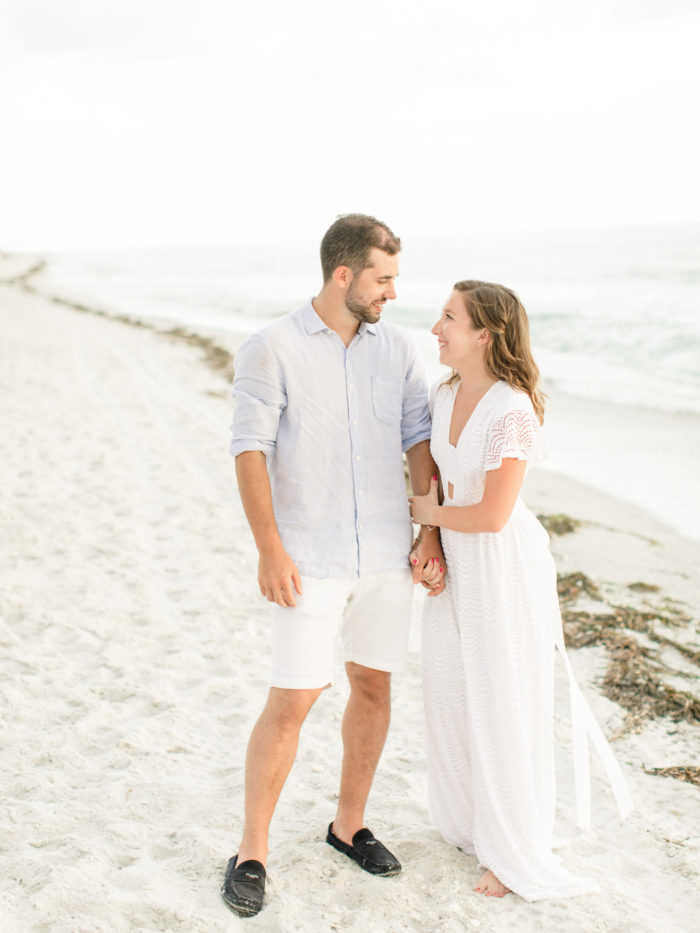 After dinner came the big splash! Charlotte & Frank took running leaps into the pool, and the rest of the guests eagerly joined in. DJ Jacob provided music for the evening as guests blast with the oversized pool floats and beach balls!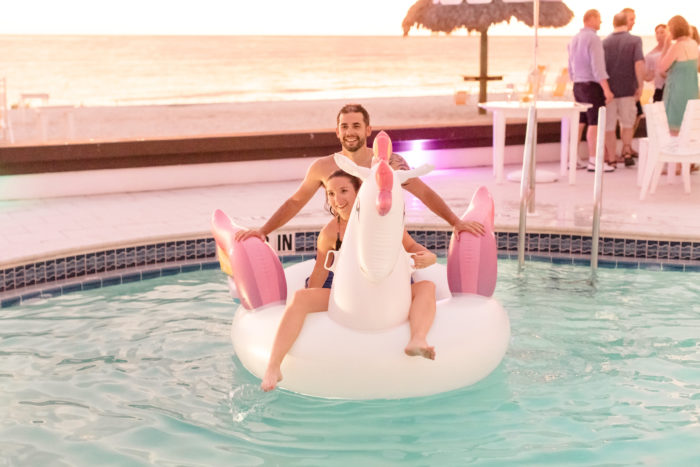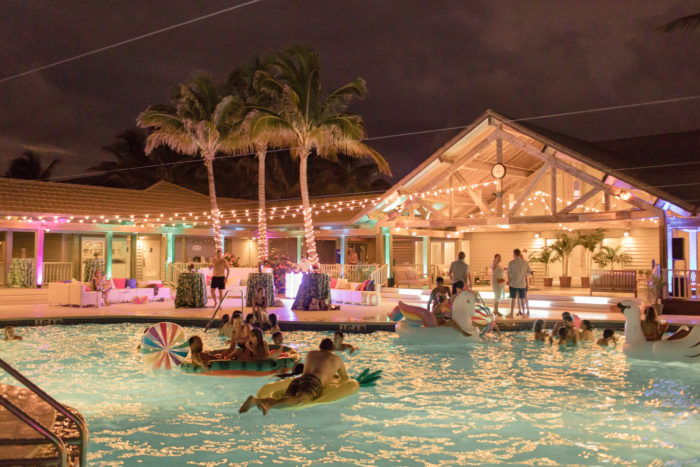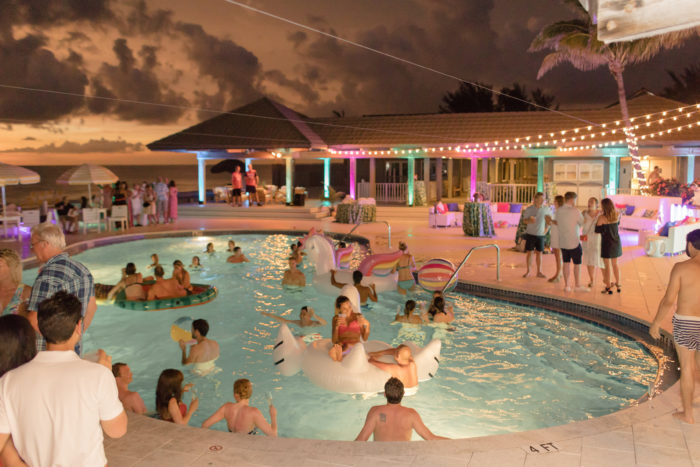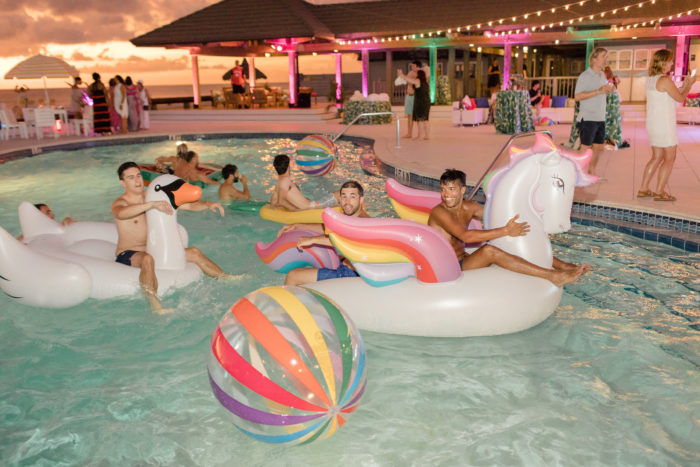 The night wrapped up around 10 PM, and although we were sad for it to come to an end, the bride and groom were able to get a good night's rest before the big day ahead of them!