Michele + JC came to us wanting to gift their nearest and dearest with a weekend away! They originally set their eyes on Boca Grande, and we worked with them to plan a full weekend of events. When COVID-19 happened, the original plan fell through and left us searching for a new option. After looking all across the state of Florida, Morada Bay ended up being the perfect fit! Not to mention- the pale blue shades of the venue tied perfectly into the design plan for M+JC's day!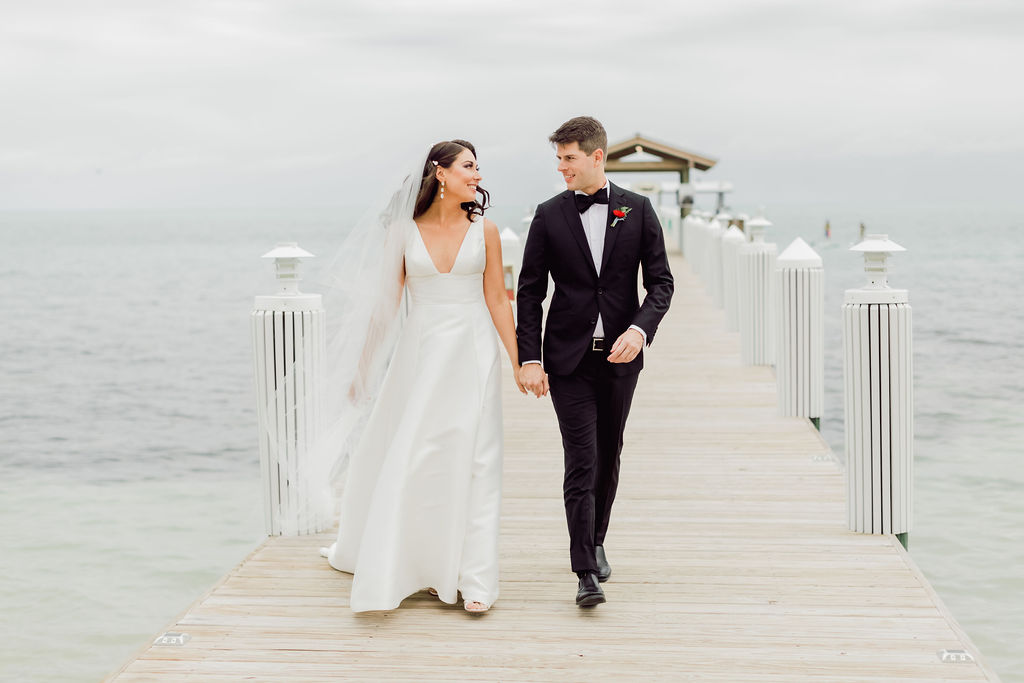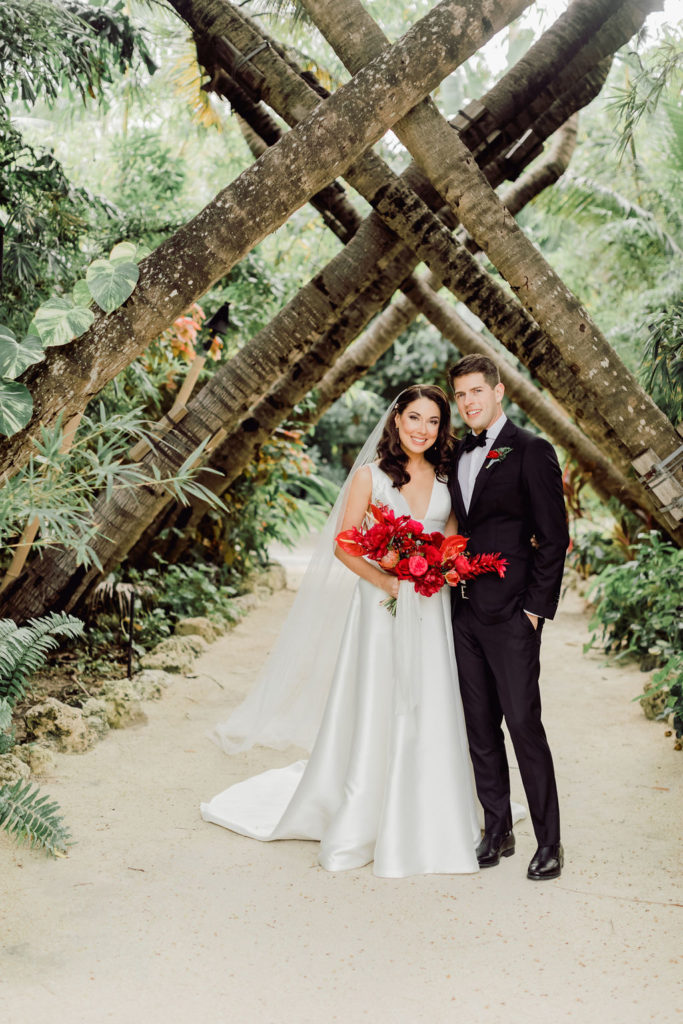 A&P Designs did a remarkable job creating a tropical invitation suite with a modern twist! The blind impression on the main invite was a subtle hint towards the rest of the cards.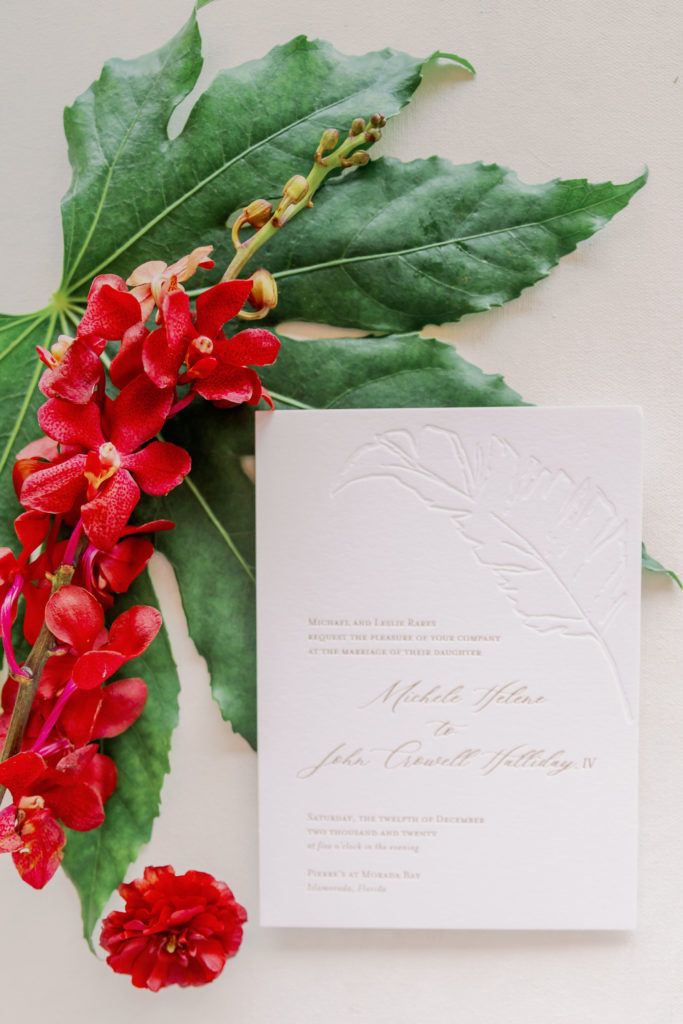 We had a lot of fun mixing up the three different types of bouquets. The majority of the gals held tropical foliage, while the MOH had a few bright blooms tucked in. For Michele's bouquet, we went all out with the vibrant, bold red blooms. It matched Michele's exuberance and beauty perfectly- and was such a show stopper!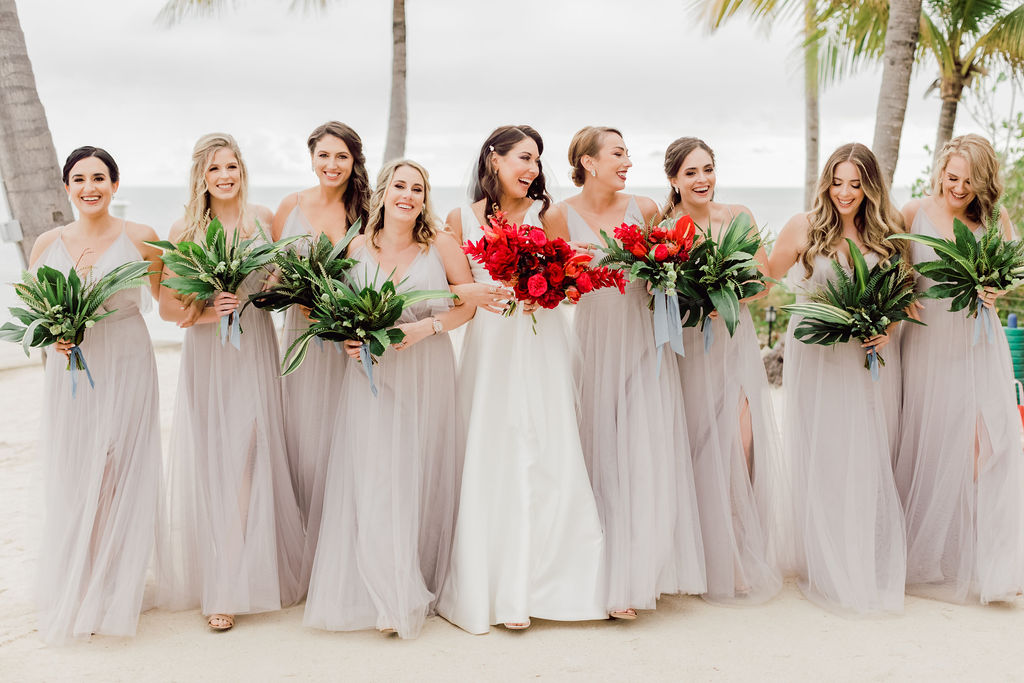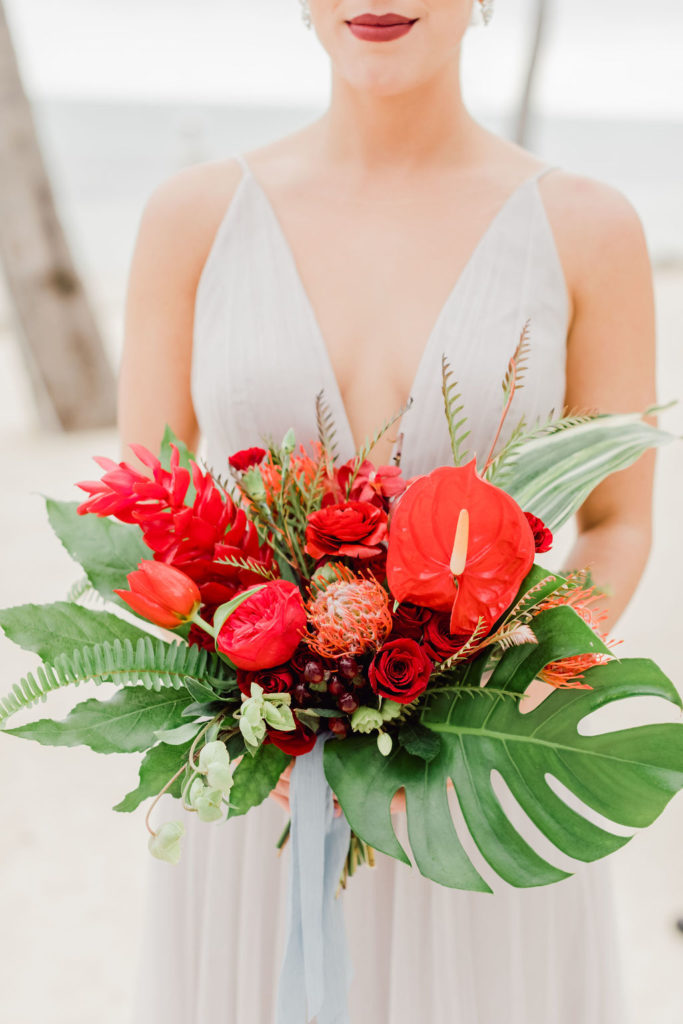 Their ceremony was perfectly situated between palm trees- and the view of Morada Bay was a divine setting for the guests to drink in while they waited for the fun to start!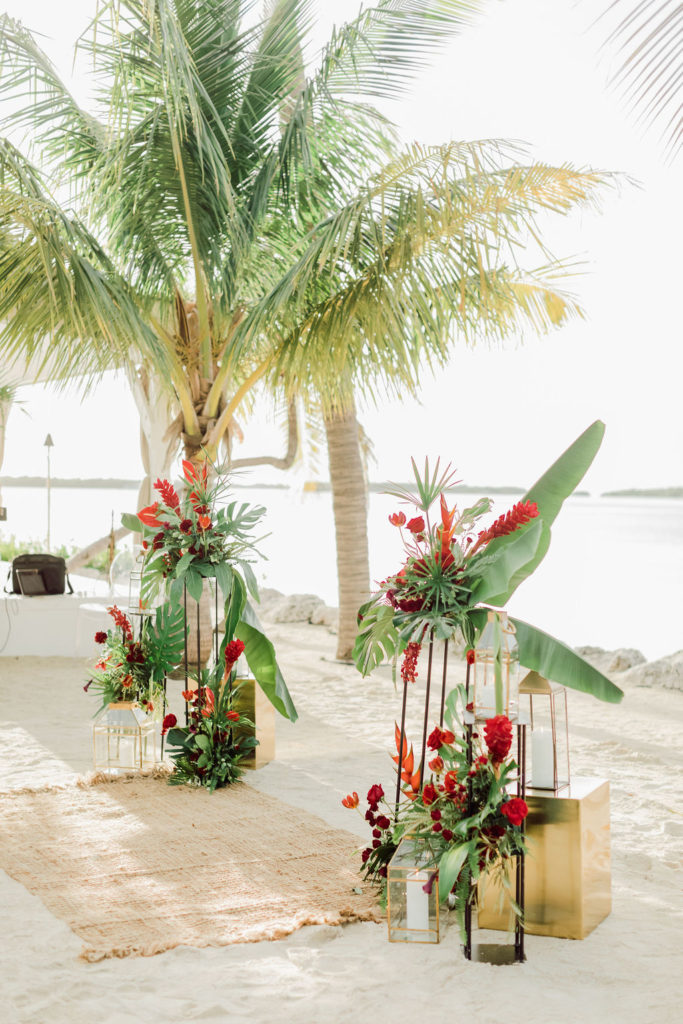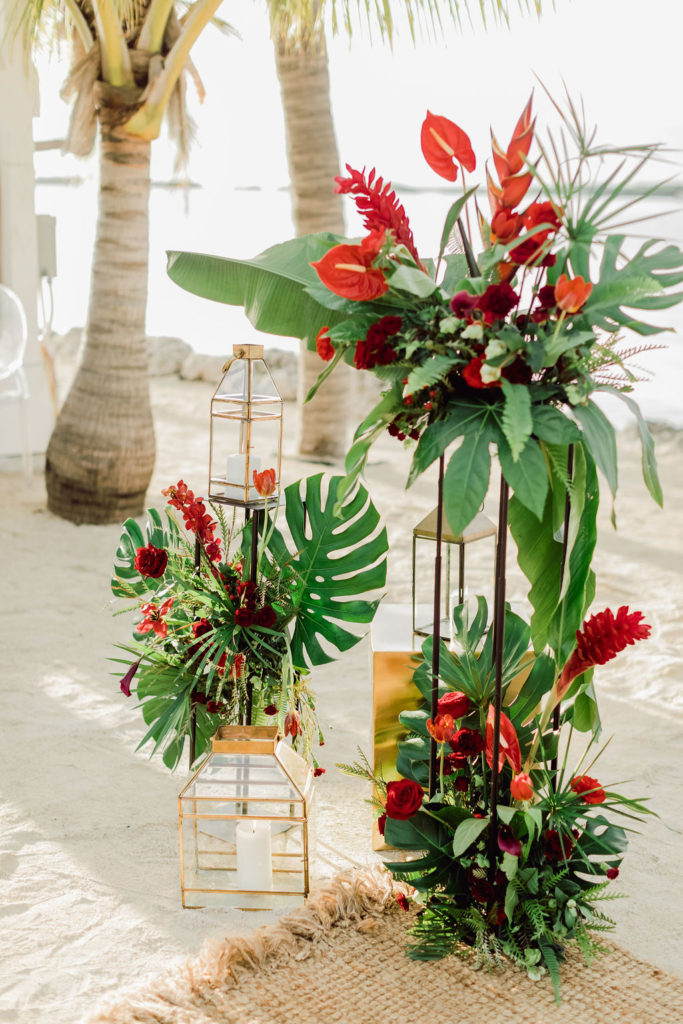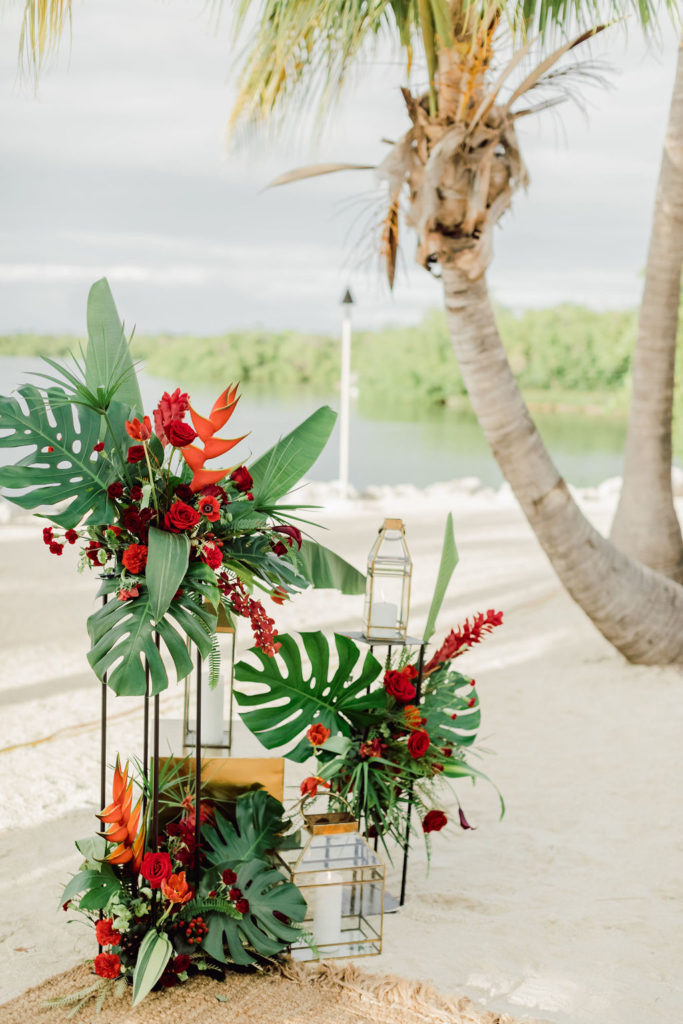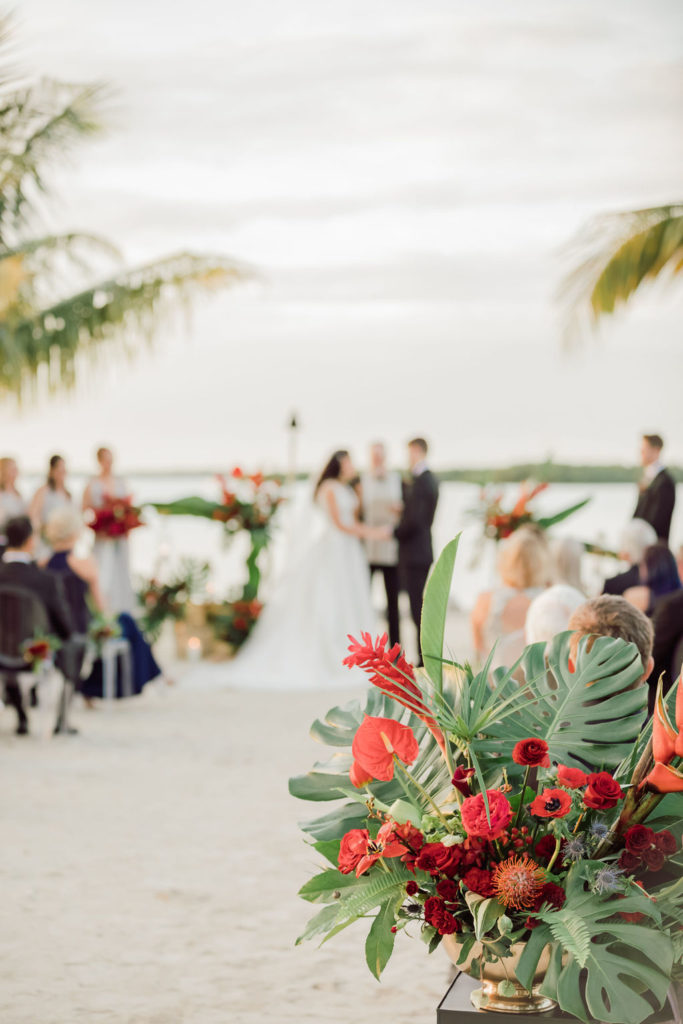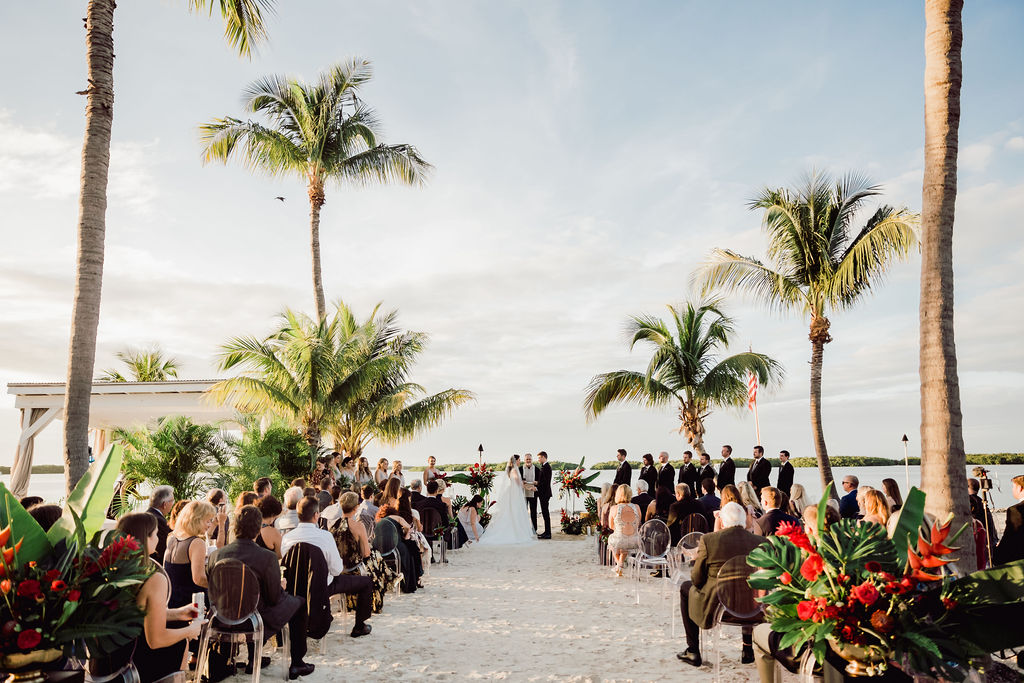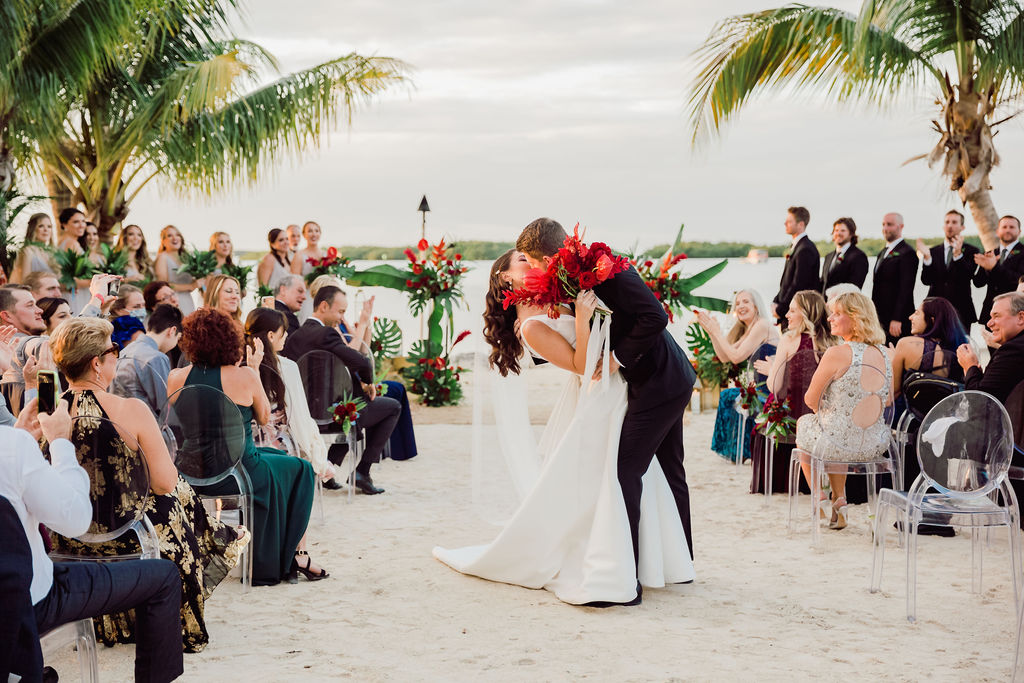 We wanted to celebrate all things tropical and Floridian- and the florals were such a huge part of that vision. The floral chandelier over the dance floor was a moment that we'll never forget! It was the perfect focal point in the clearspan tent. While Michele + JC love a laid back environment, we knew that their wedding day was one that they wanted to pull out all the sophistication and glam. We couldn't have agreed more! It was so fun to incorporate the modern, elegant touches of black throughout the day.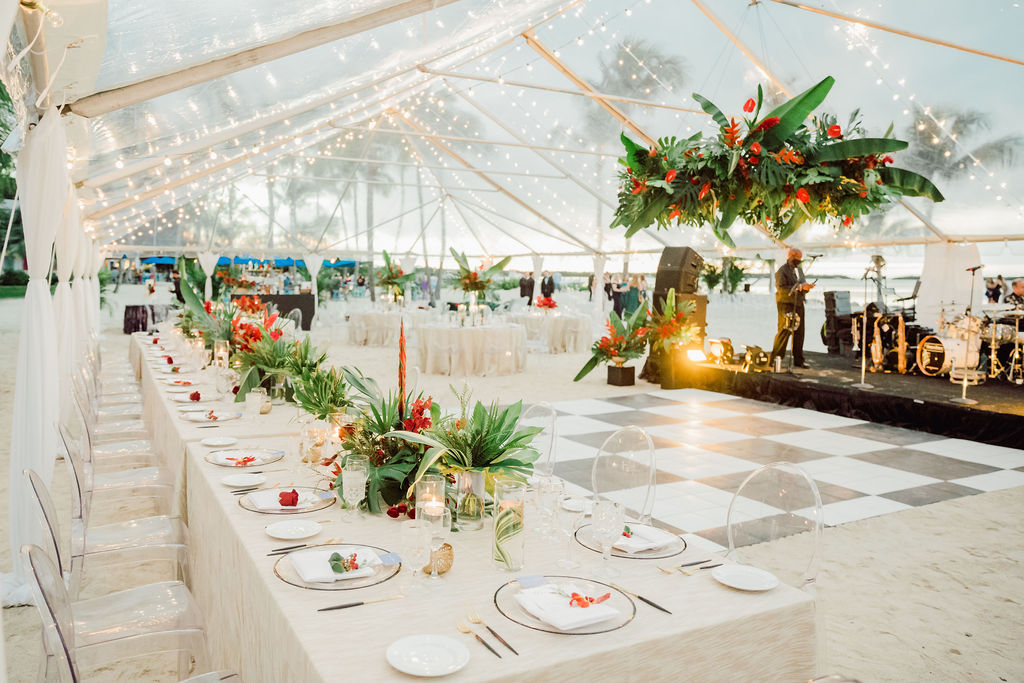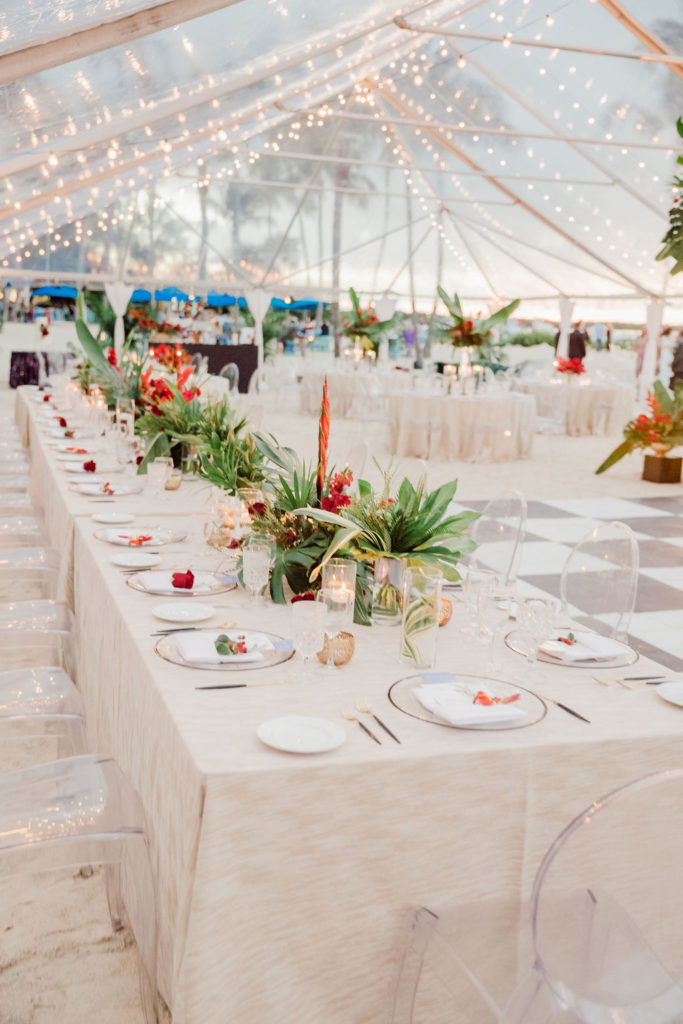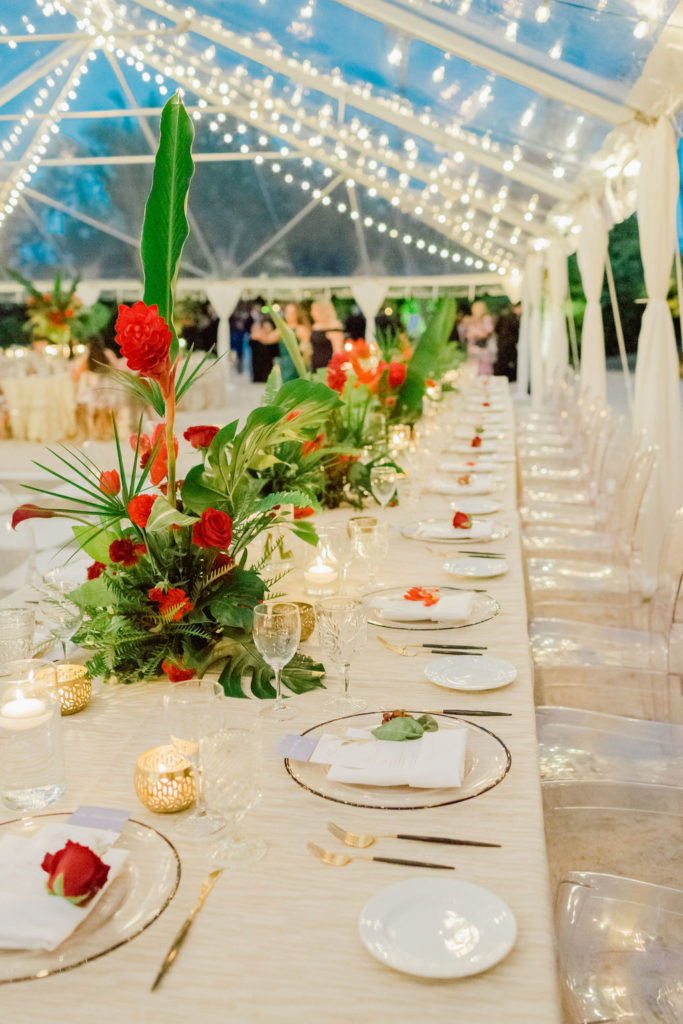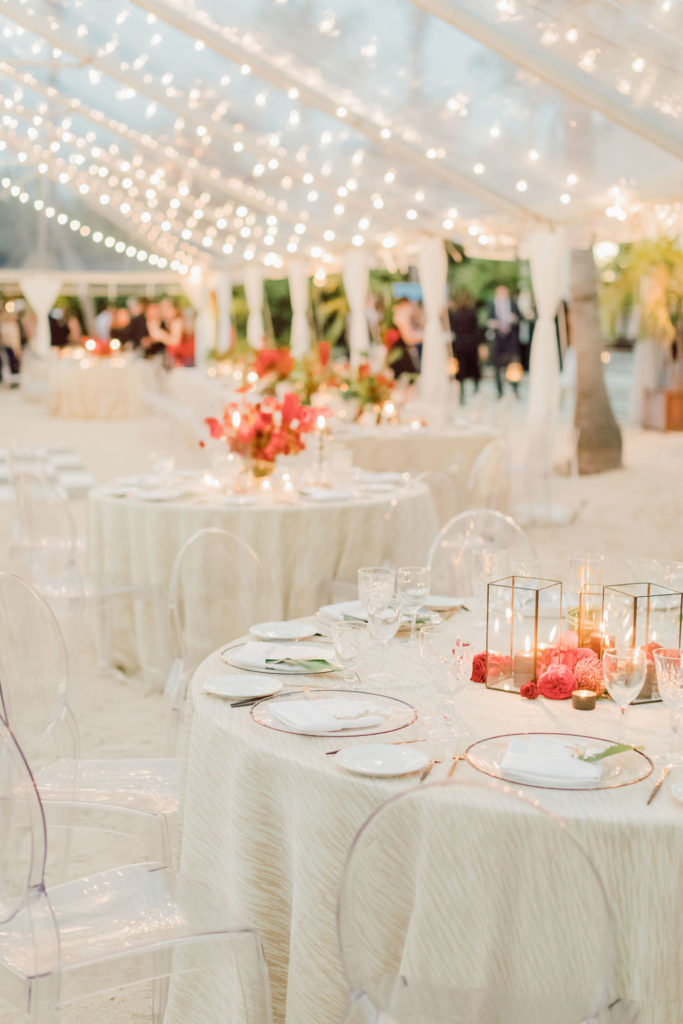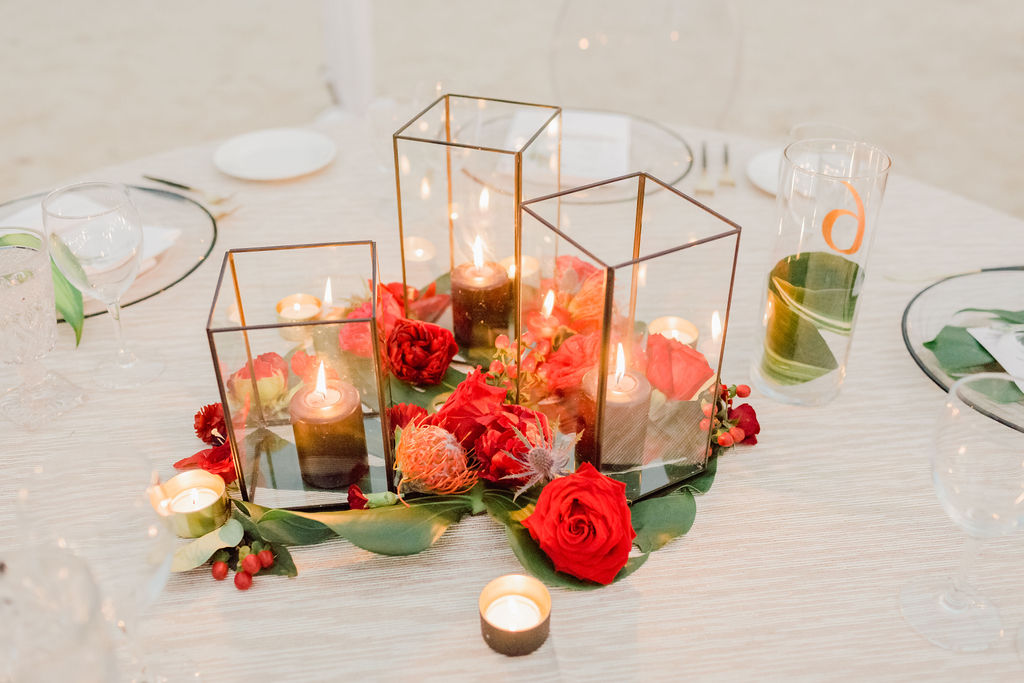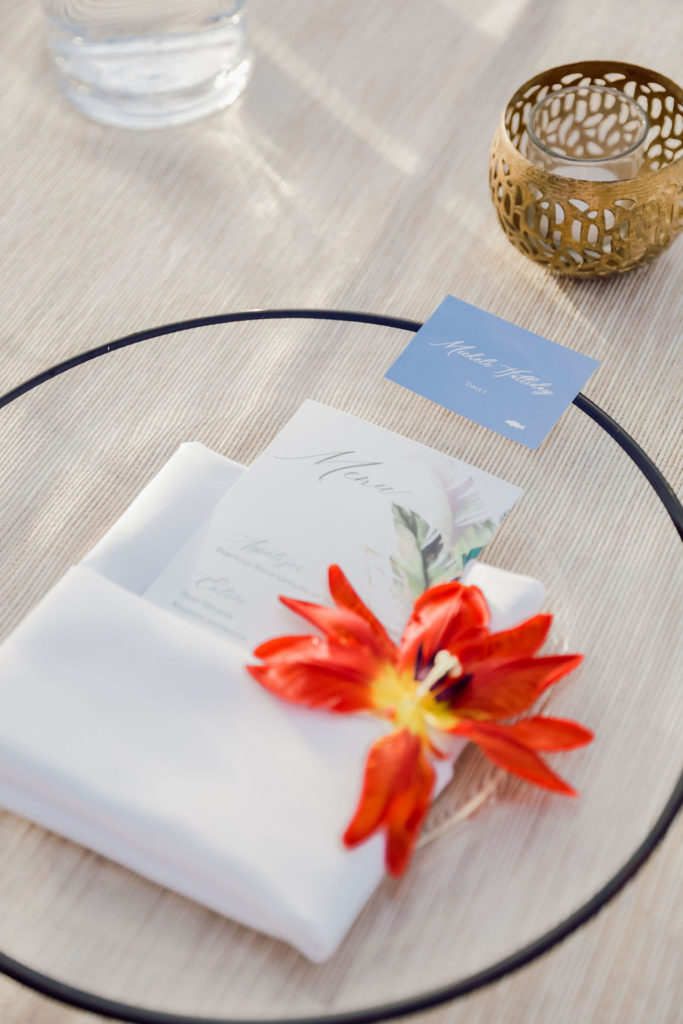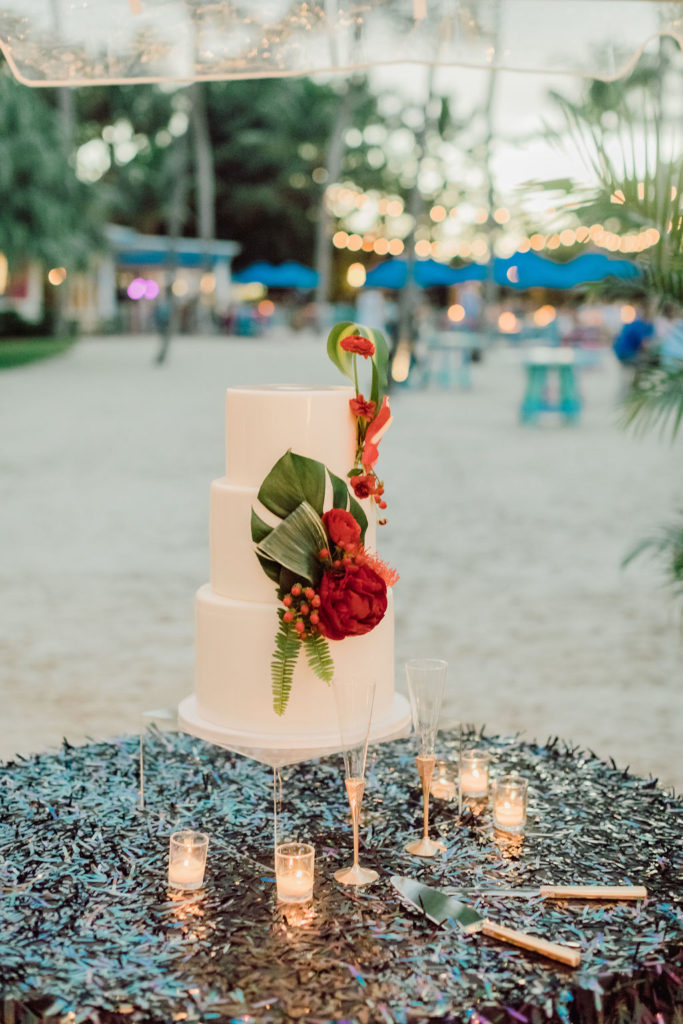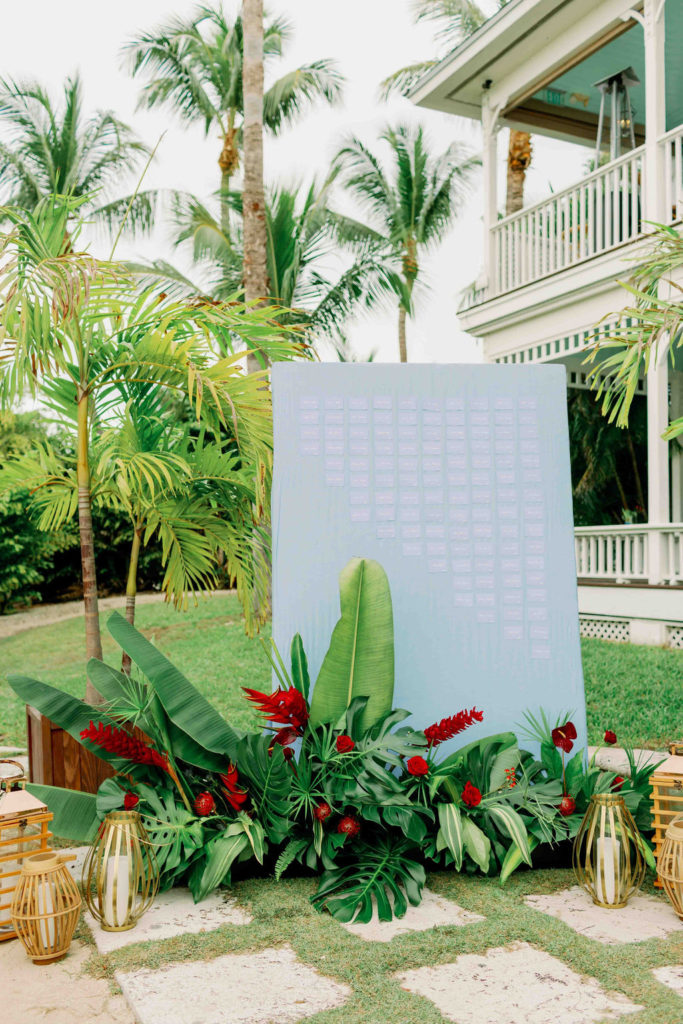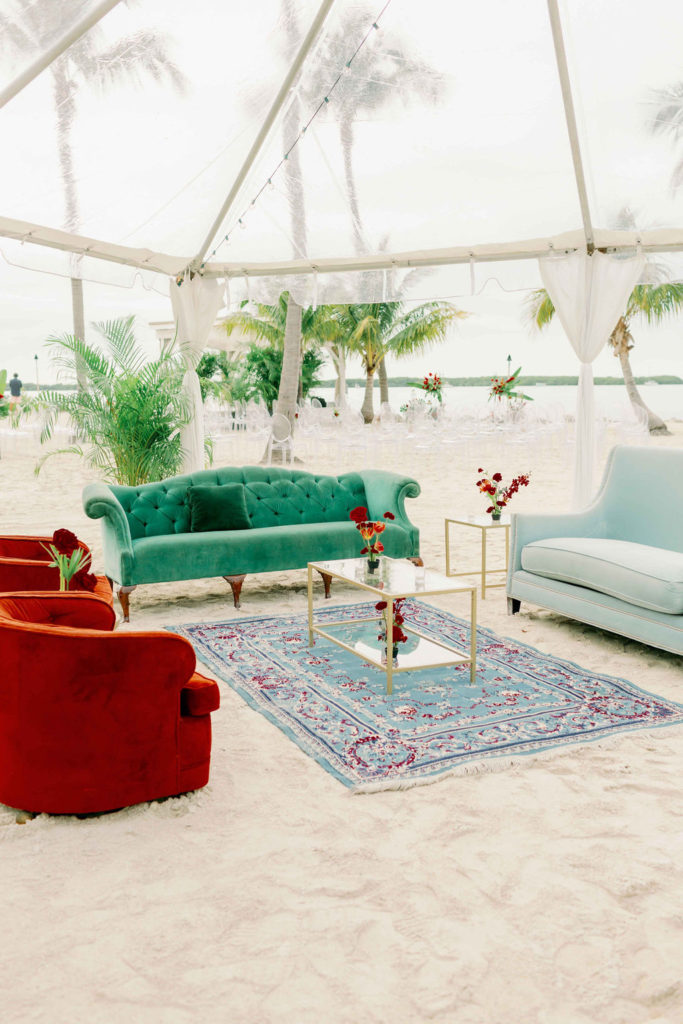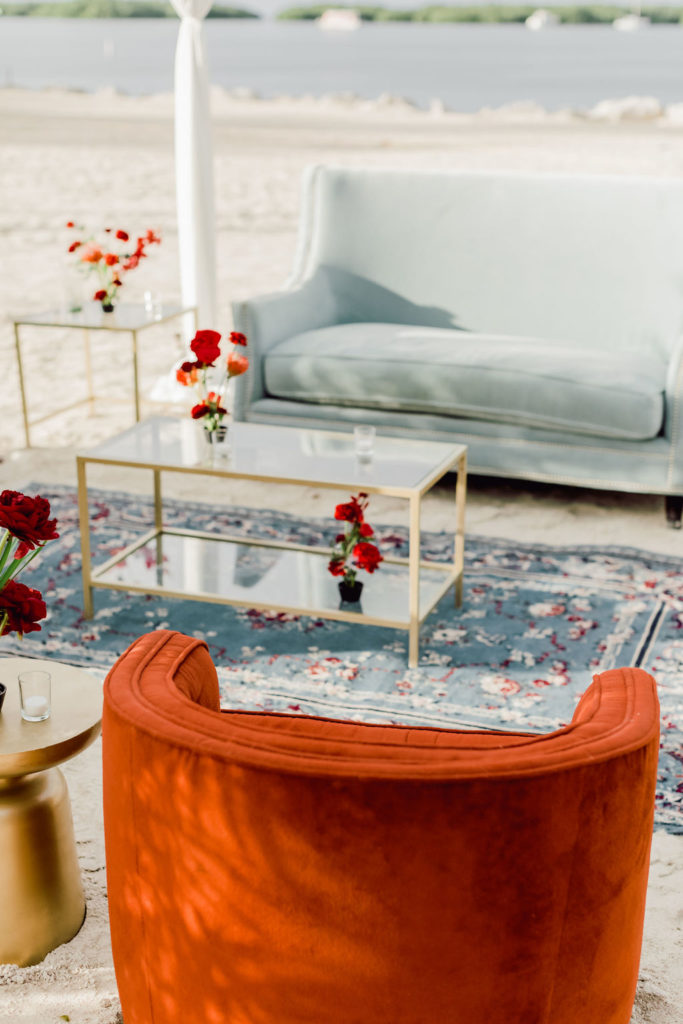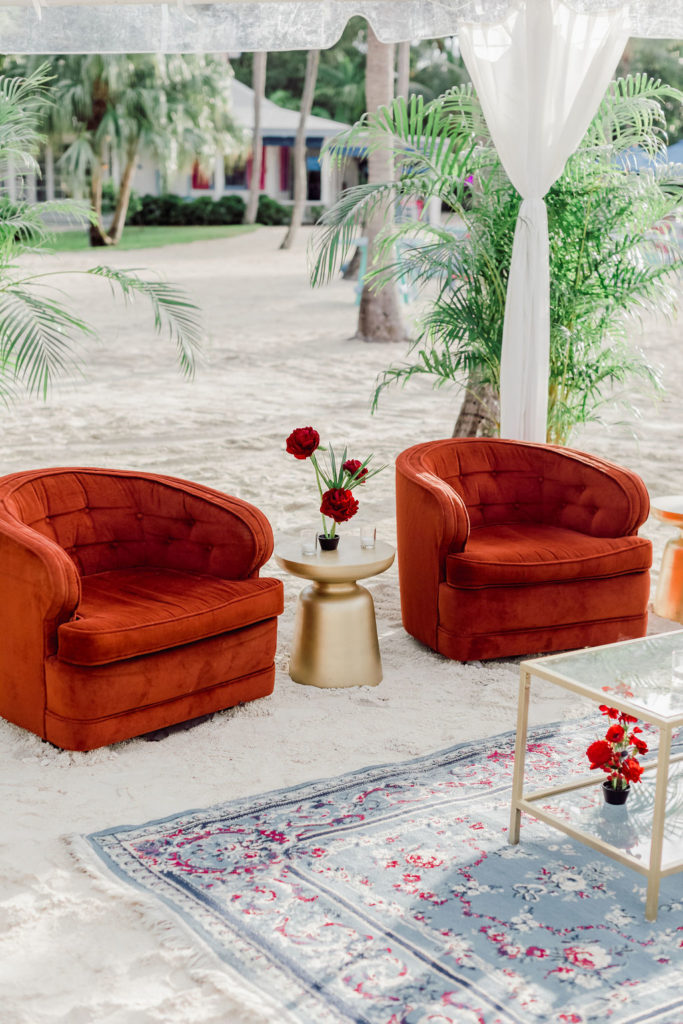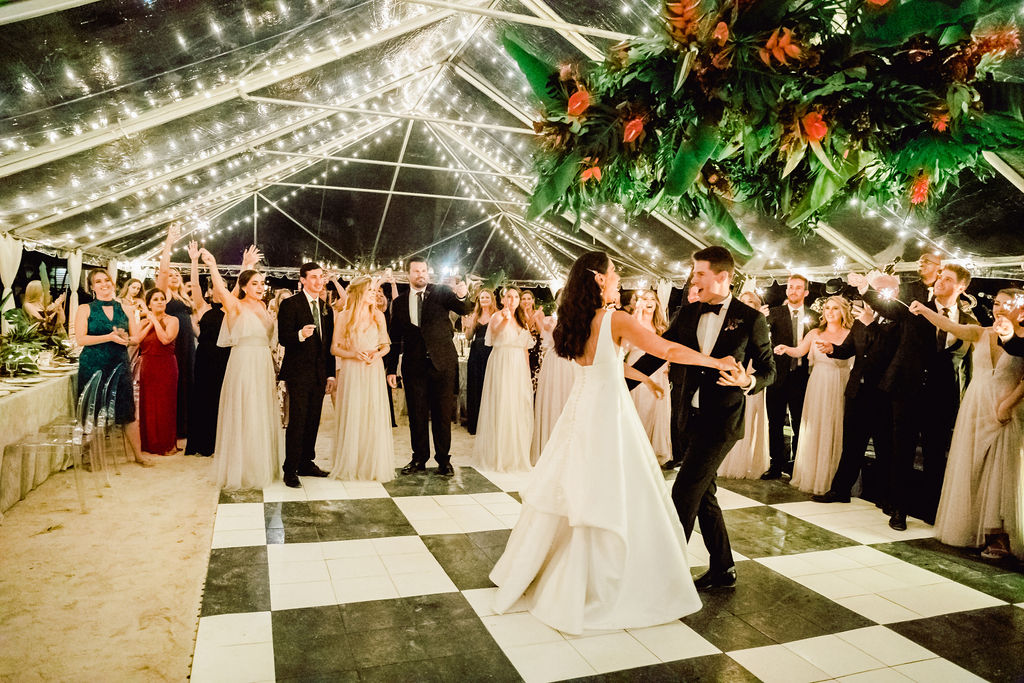 One of the other final moments of the day that stuck out to us were the acrylic bars from So Staged Rentals. We filled them with tropical blooms & fairy lights, and we can't lie, the guests LOVED the look of it. It was the perfect element to keep beckoning them back for more!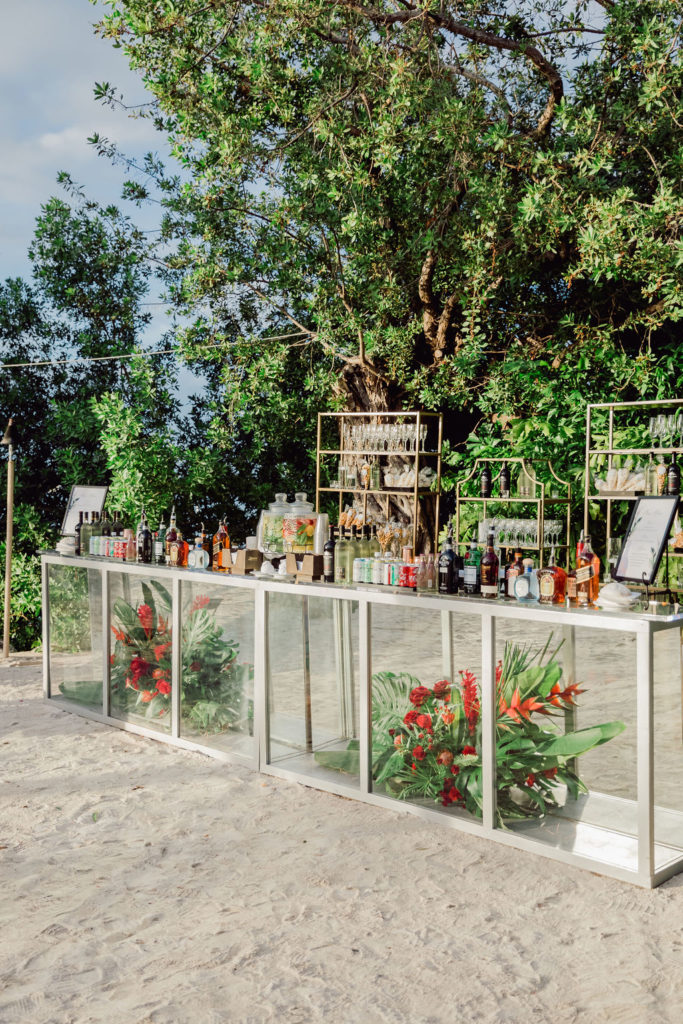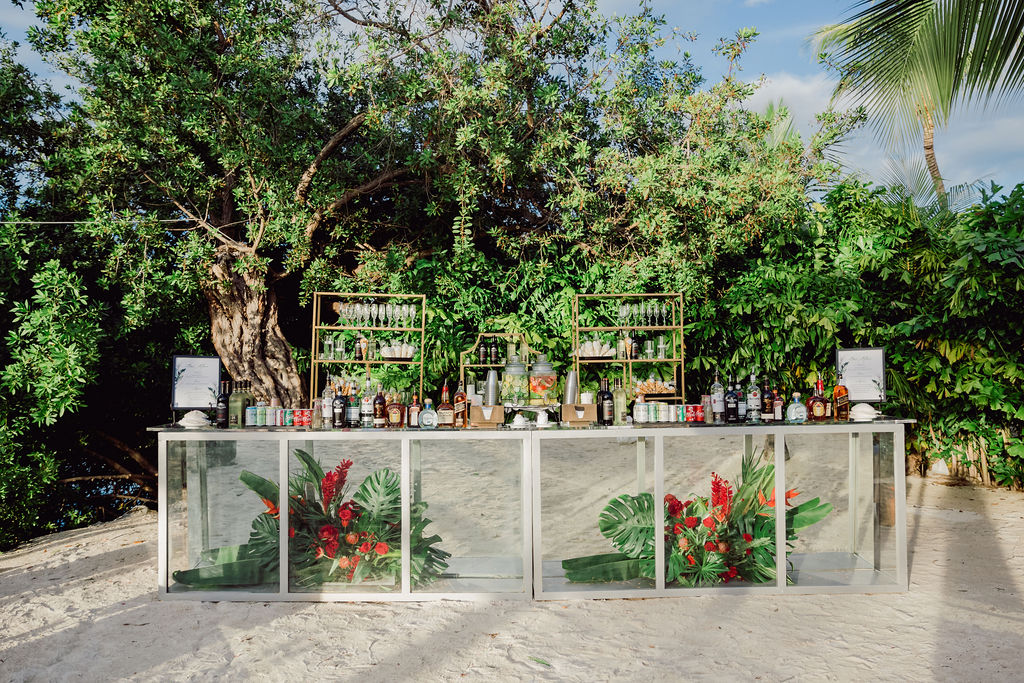 Oh, and if you haven't spotted Michele's dress change at the reception- you need to take a look! She was radiant!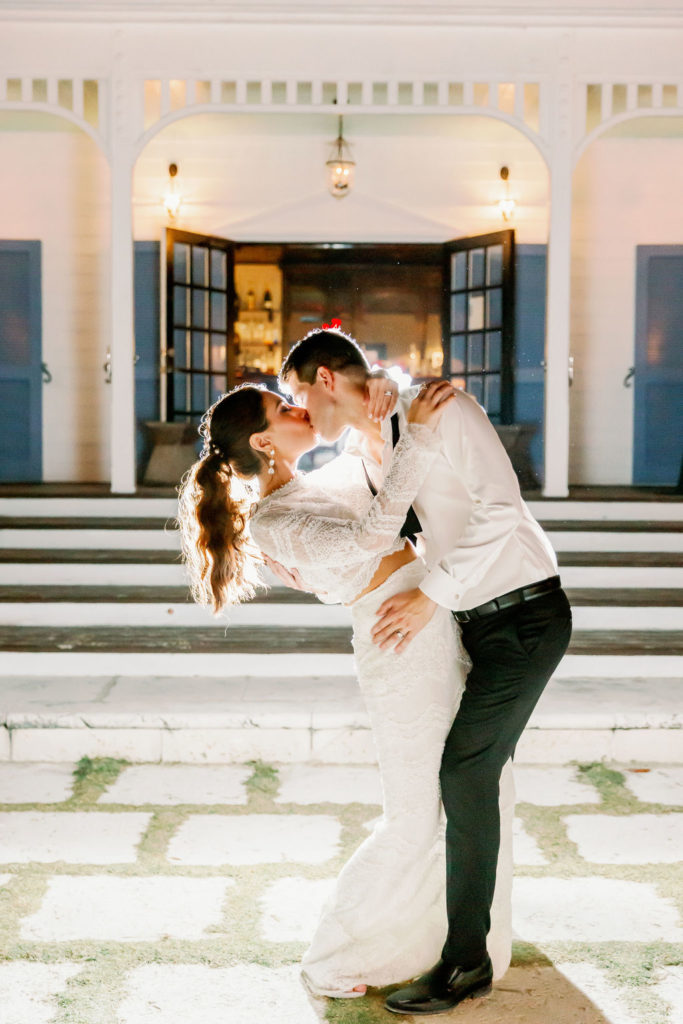 VENDORS