Every semester, our AE Sidekicks get the opportunity to interview a vendor of their choice, which allows them and you the chance to get to know these amazing vendors a little better! Vendor interviews are a super fun way for our AE Sidekicks to learn more about the incredible vendors we get to work with in this crazy fun industry! But the main reason we have our interns do these interviews is so that we know how to best serve each vendor when we work with them. Then, moving forward, we know what that type of vendor will need the next time we work with them!
Today's feature is one of our absolute favorite vendors to work with, WildHearts Photo Booth Bus! The photo bus is always a huge hit with guests and such a fun way to capture memories with friends and family. WildHears is owned by Markee + Joey, who both share a love of classic cars, photos, and road trips… which is how WildHearts was born! Markee has been a photographer for years and had a passion to create something unique for the Tampa Bay community. That's when they dreamed up the idea to convert a 1969 Volkswagen into a photo booth. "We have had a blast restoring our Volkswagen and giving it a new life and purpose! WildHearts is designed to give you and your guests the most unique photo booth experience Tampa Bay has to offer. From the moment they see the Volkswagen parked at your venue, to the moment they hold their photo strip in their hands. WildHearts is sure to have people talking & be a highlight of any event!"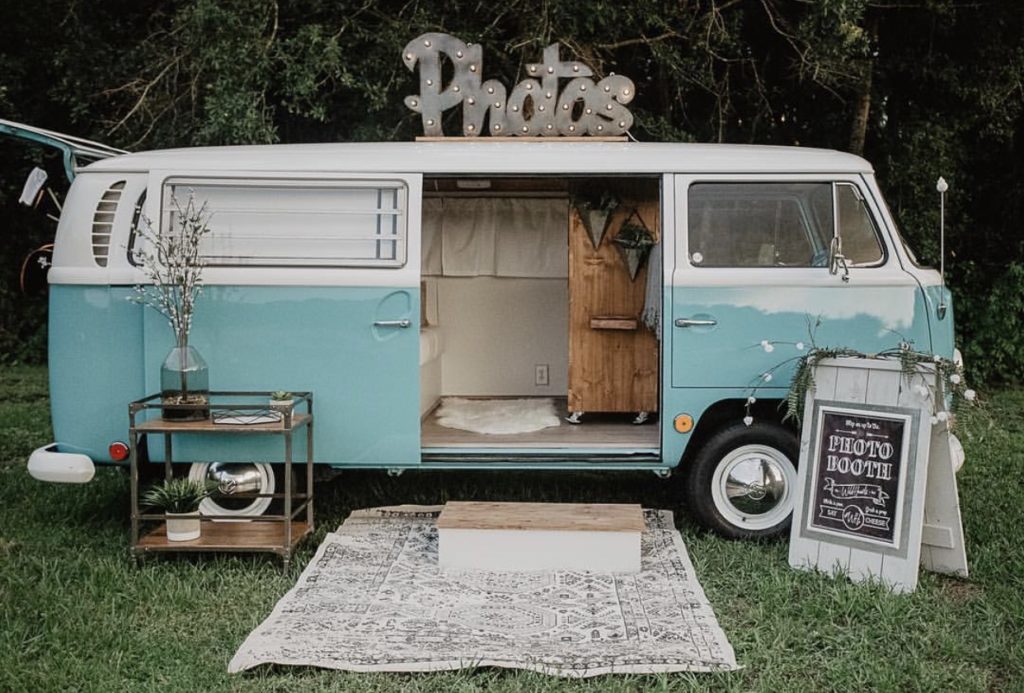 Check out the interview below to learn more about WildHearts!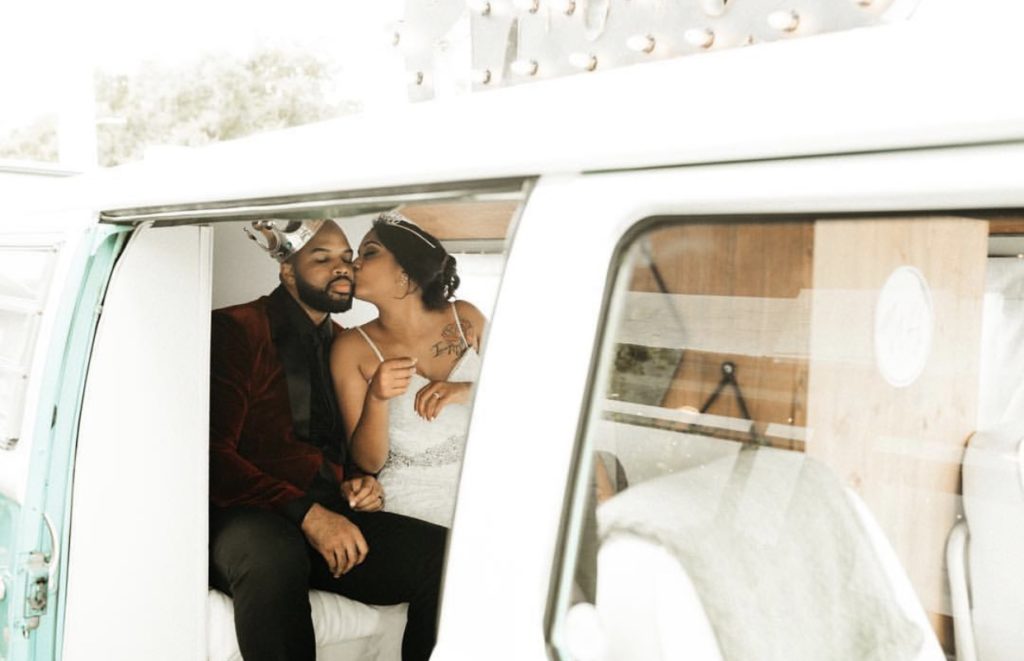 What was your inspiration for a classic car photo booth? "I was a photographer for many years and my fiance has always had a love for classic cars. We just merged both of our passions together to create a business we both can put our knowledge and love into."
What drew you to the Volkswagen Bus over the other options of classic cars?

 

"

We went back an forth on several different vehicles before deciding on the Volkswagen Bus. There is just something about a Volkswagen that people are drawn to. For some people it takes them back to their childhood when their parents use to drive them and their siblings around in. We also wanted a vehicle that appealed to both men and women. We think the Volkswagen offered enough femininity for a bride to want it at her wedding, yet a man can appreciate the classic car aspect as well."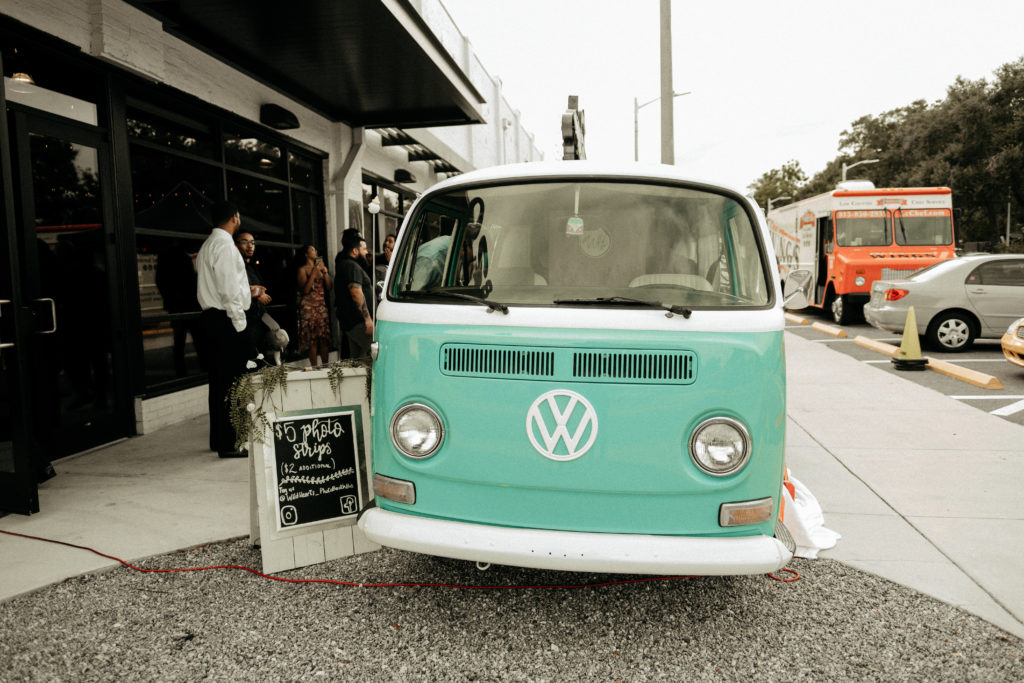 Has anything unexpected or surprising ever happened at one of the events you've been at? "Every event or wedding is totally different and we never know what to expect. Some events get more rowdy then others for sure! I will say at one event we did have to remind people that clothing is better kept on! 😂"

What do you think the photo bus adds to a wedding or event? "The photo booth bus adds so much more then just a photo booth element! It offers an aesthetic element as well. Some brides have us arrive early so our bus can be apart of their decor element for their ceremony. It also servers as a good prop for photographers to grab some sweet photos of the couple. It is a great memory maker too. Not only do people have a blast picking out their props and inside the booth as well, they get to take home a photo strip that will last a lifetime."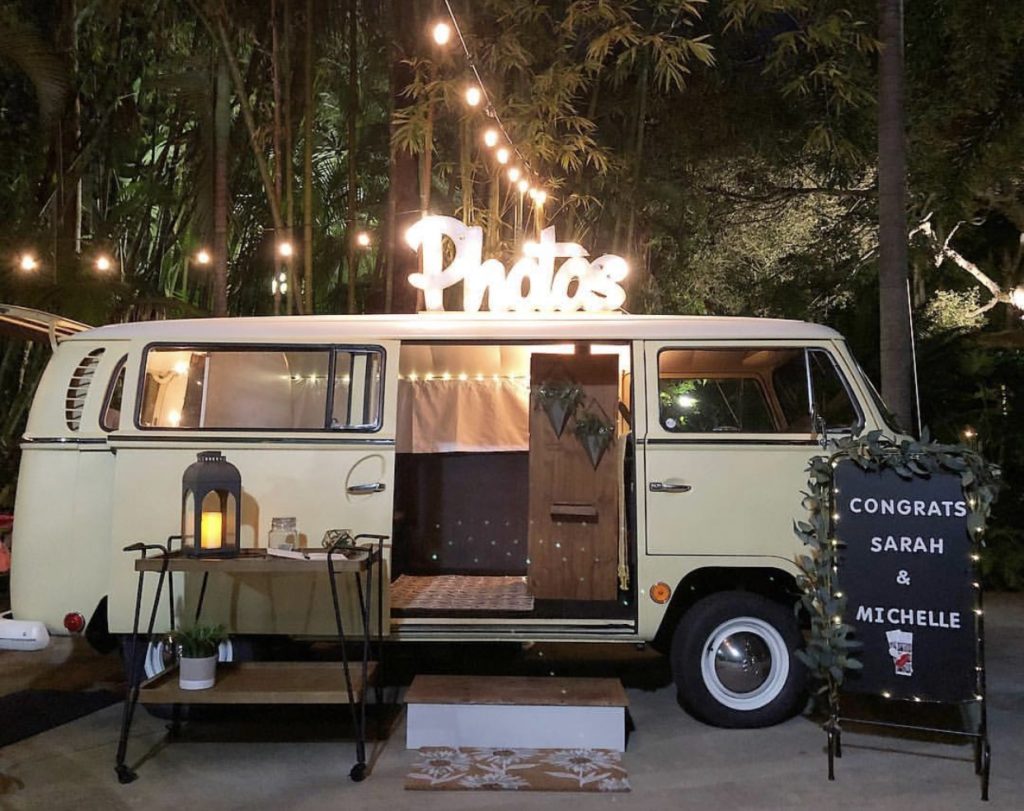 What is the best part about your job? "There are some many things I love about this job, it's so hard to pick one thing! I love being able to create great memories for people. I love getting to be apart of a couples most special day. I love getting to meet and chat with people and hearing all their Volkswagen stories. But, most of all I love getting to do this business with my little family."

Do you bring the bus to more weddings or general events? "I would say its about 50/50 now. Starting out we did a lot more general events and local markets to get our name out there. We started to get booked more and more for weddings and weren't able to do as many events anymore. We decided it was time to get a second photo booth bus for this mere reason. Even though we were getting booked for weddings, which was our goal, we really just absolutely love doing local events/markets and being out in our amazing community."

How would you like to see WildHearts grow in the future? "We are very pleased with the response and nice words we've gotten about our business. My fiance and I still both work full time jobs and also have a 5 year old son, so you can imagine how busy we are! We would love to see WildHearts grow to the place where we can cut back on our day jobs and focus solely on WildHearts. It's been so amazing starting this business from the ground up and dreaming about it for so long, I'm just so happy it is a reality now and couldn't ask for more!"